The Big Conn | Trailer, Release Date
"The Big Conn" Recalls One of the Biggest Frauds in US History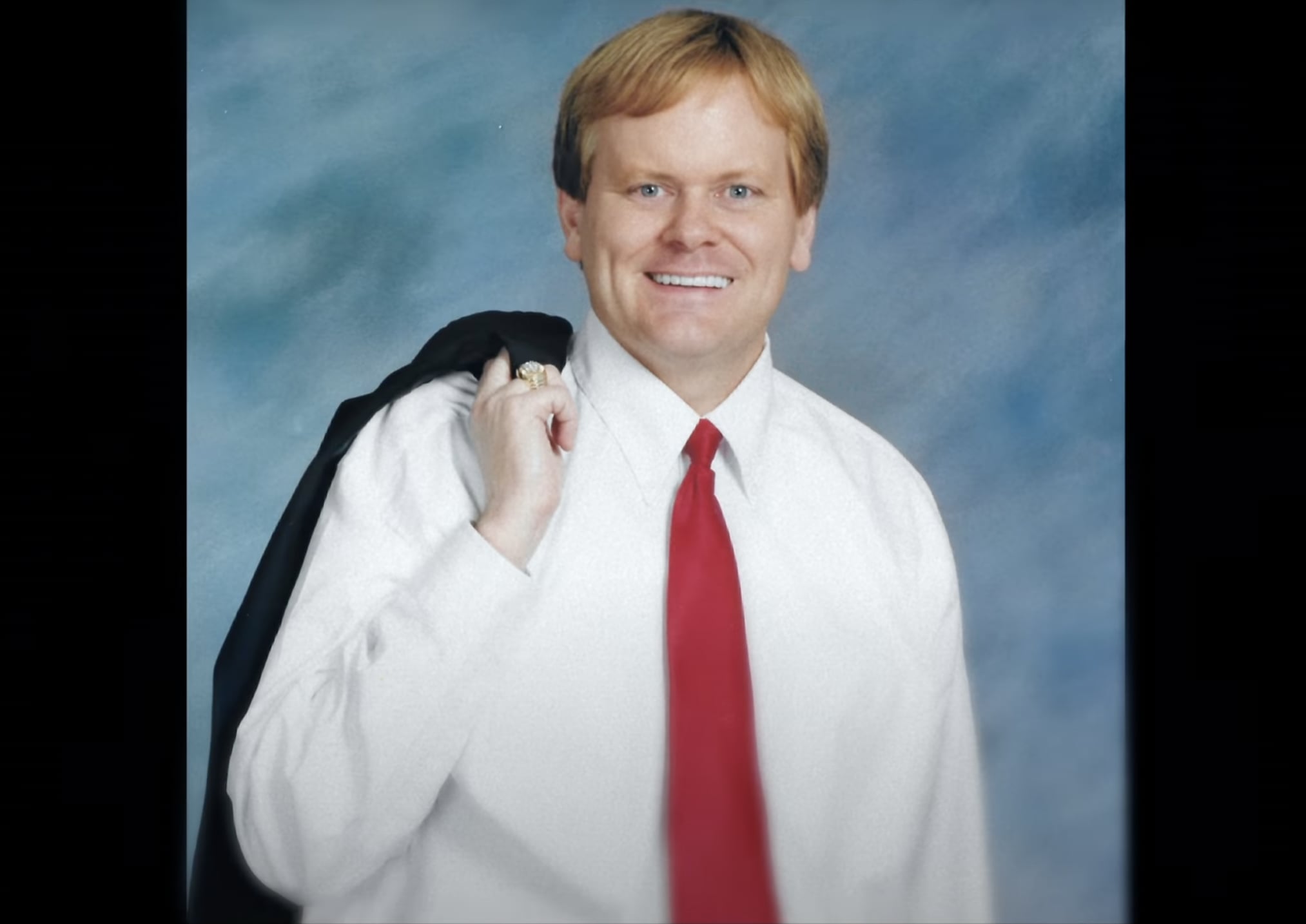 Image Source: YouTube user Apple TV
Another shocking true-crime tale will be retold in a new Apple TV+ documentary. "The Big Conn," which debuted at this year's SXSW, recounts the unbelievable story of larger-than-life attorney Eric C. Conn — and one of the largest government frauds in US history. The four-part documentary explores Conn's outrageous lifestyle and the Social Security scam he used to steal over half a billion dollars from American taxpayers.
"The Big Conn," created by filmmakers James Lee Hernandez and Brian Lazarte, features interviews with several of Conn's victims and former employees. It also highlights the two whistleblowers, former Social Security Administration employees Jennifer Griffith and Sarah Carver, who exposed Conn's scheme.
Conn, who advertised himself as "Mr. Social Security," once headed the largest Social Security law firm in Kentucky. His clients included disabled people, who he promised to win disability payments for as they could not secure funds on their own. CNBC reported that by 2010, Conn was the third-highest-paid disability lawyer in the country, collecting upward of $3.9 million from the Social Security Administration that year alone.
However, the core of Conn's business included a 99 percent success rate that hinged upon hundreds of thousands of dollars in illegal payments being made to Judge David Daugherty, who accepted over $600,000 in bribes from Conn to rubber-stamp his clients' disability claims, according to NPR. Once Griffith and Carver caught wind of Conn's scam, they filed a whistleblower lawsuit against him and Judge Daugherty. "The Big Conn" spotlights the aftermath of their lawsuit, which includes Conn fleeing the country before his 2017 arrest, his 15-year prison sentence the following year, and the lives Conn's scheme ultimately destroyed.
All four parts of the docuseries will debut on May 6 alongside a companion podcast that will uncover more behind-the-scenes details about Conn's case. Watch the trailer for "The Big Conn" ahead.
Watch the Trailer For "The Big Conn"