The Craft: Legacy Ending Explained With Spoilers
The Wickedly Magical Ending of Craft: Legacy Leaves a Possibility For More Sequels
Watch out! This post contains spoilers.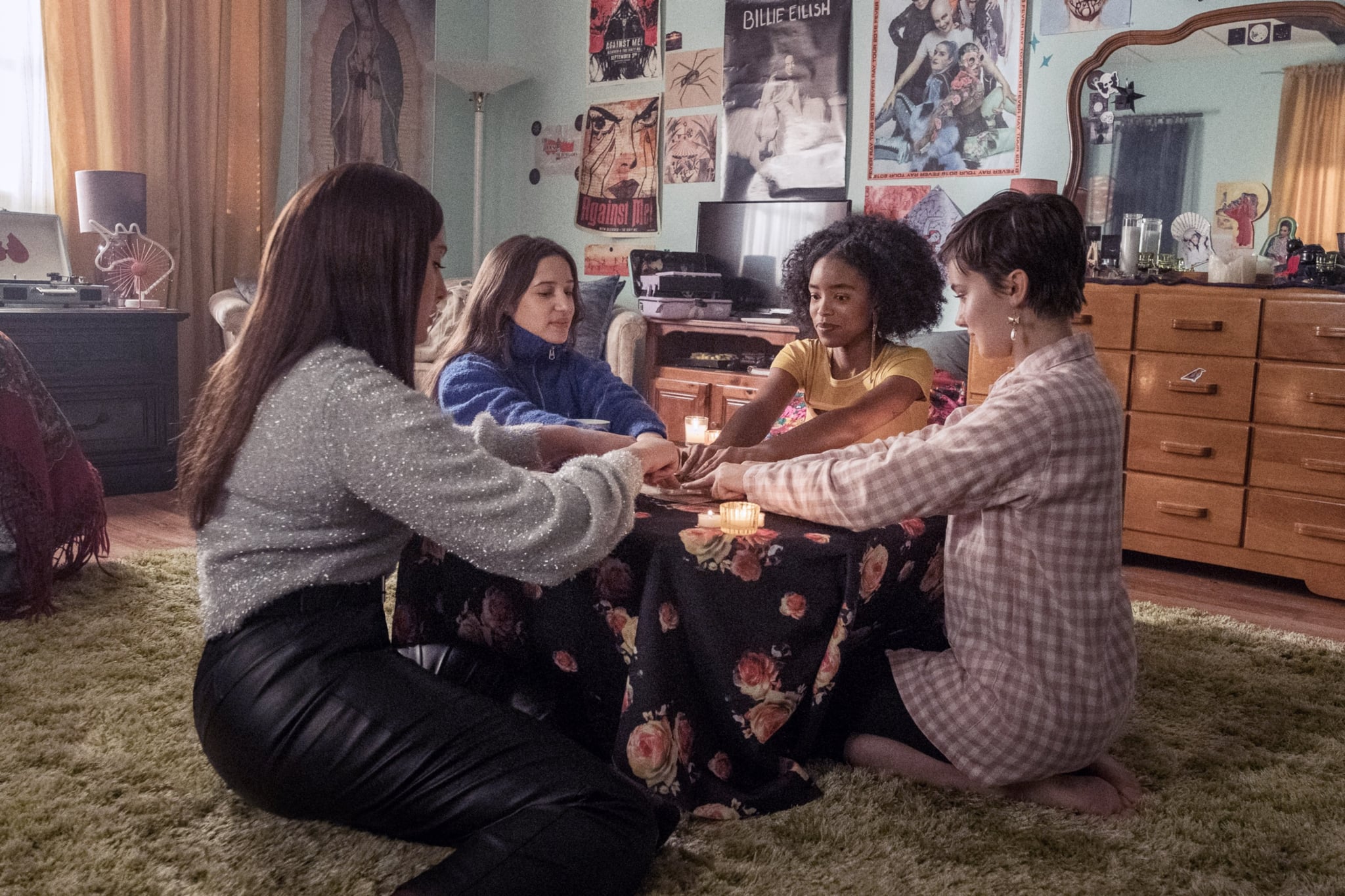 A lot goes down in The Craft: Legacy — so much so that you may get lost in the sauce by the time the climax hits the screen. Before we dive into the film's big final battle, let's have a brief refresher on how we got there.
The film begins with Lily (Cailee Spaeny) and her mother Helen (Michelle Monaghan), who have moved to a new city to live with Helen's boyfriend Adam (David Duchovny) and his three sons. It's obvious from the beginning that Helen and Adam have different parenting styles, and the blended family will have a ways to go before reaching harmony. At her new school, Lily's humiliated by Timmy (Nicholas Galitzine), an overcompensating jock who turns the unexpected arrival of Lily's period into a class spectacle. The trauma leads to her meeting Tabby, Frankie, and Lourdes (Lovie Simone, Gideon Adlon, and Zoey Luna), three witches who have been desperately searching for the fourth member of their coven. When they realize that Lily is the one they've been waiting for, they instantly welcome her into the fold. And thus, a new witchy foursome is complete.
As the witches revel in their strengthened power, they decide to experiment by turning their magic on Timmy. The coven casts a spell to make the abrasively misogynistic teenager see the error of his ways, and the effects of their magic are more than they expected. Timmy goes from being a class-A abusive clown to a modernly "woke" young man. He's empathic, more aware of how his actions affect others, and socially conscious to an almost nauseating degree. The coven is delighted in this new Timmy, and he starts to hang out with the group as friends (which may or may not be a result of them putting a spell on him).
One day, Timmy reveals a secret to the coven that's weighed heavily on his shoulders for a long time, and the experience proves to be more cathartic for him than any of the witches anticipated. The discussion leads Lily to act on her feelings for him, and she attempts a love spell using his jacket. The two share an intimate moment afterward (though it's never explained if it's because of the love spell or a natural attraction between them), but when Lily goes to school the next day, she and her classmates are stunned with the news that Timmy was found dead in his bedroom by apparent suicide.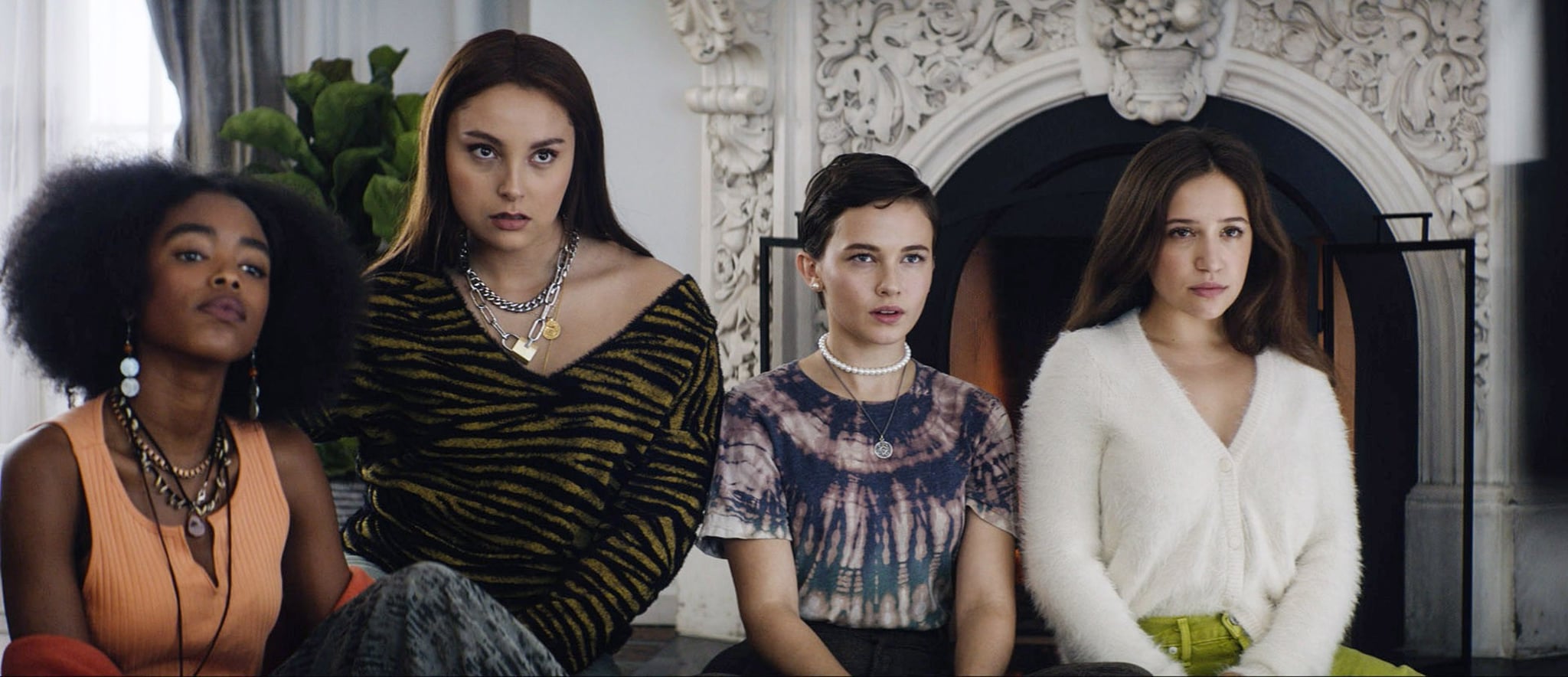 Timmy's death leads to a series of downfalls for Lily: the coven stops practicing magic for fear that they've been irresponsible and may have caused Timmy to kill himself, Adam's behavior begins causing a divide between Helen and Lily, and the grief begins to overwhelm Lily. When she discovers documents on her secret adoption, she falls apart, unable to turn to her friends, and feels betrayed by her mother. Her lashing out moves Tabby, Lourdes, and Frankie to bind the entire coven's magic, scared of what they've become. At that exact moment, Adam kidnaps Lily, revealing himself to be after her magic. According to Adam, people like Lily are too soft and don't deserve power — just like Timmy, who Adam admits he killed.
Timmy reaches out from beyond the grave to expose Adam's dark ways to the coven, and they unbind their magic in time to rescue Lily before Adam can kill her. Together, the four young women incapacitate Adam and kill him, proving he's no match for their power. Free from the dangers of Adam's poisonously faux-woke self, Lily and her mother travel to meet Lily's birth mother, a former witch herself.
Though the film never explains who Lily's father is, it does reveal that her mother is Nancy Downs (Fairuza Balk), who still resides in the psychiatric hospital she was in after having her magic bound in The Craft. The film ends as Nancy turns to see her daughter for the first time since she gave birth, a moment that we could see as a lead-in for a follow-up film! Are we looking to learn more about how Nancy came to be a mother and how she's been faring these past few years? What happened to the other witches in the first Craft? Is Sarah still a powerful witch? Does she have kids as well? We want to know!