Julia Roberts, Reese Witherspoon, and Bestselling Author Are Making This Thriller Into a Show
As POPSUGAR editors, we independently select and write about stuff we love and think you'll like too. If you buy a product we have recommended, we may receive affiliate commission, which in turn supports our work.
How well do you really know a person? You might know where they're from, what their job title is, or how often they order Uber Eats, but do you ever really know someone? Bestselling author Laura Dave challenges that question to its very core with The Last Thing He Told Me (out May 4). A riveting, suspenseful, and hopeful novel, this book delves into what it means to know someone even if their whole life is a lie. The much-anticipated novel is in the works to become a limited series on Apple TV+ starring and coproduced by Julia Roberts as well as Reese Witherspoon's Hello Sunshine company.
In this page-turner, the two words "protect her" are the last thing Hannah Hall's husband, Owen Michaels, tells her before he disappears. In the midst of the chaos and confusion, Hannah knows Owen is referring to his 16-year-old daughter, Bailey. When Owen's company gets into trouble with the law and his boss is plastered across the news after being arrested by the FBI, Owen is already gone, leaving behind a duffel bag of cash for Bailey as well as two words that will haunt Hannah for the rest of her life. Even though Hannah's mom left her when she was a young girl, her maternal instincts take over, and she knows exactly what she has to do: protect Bailey. But from what, she must find out.
As the two start deciphering the lies from the truth of Owen's past, they soon realize they are creating a new future, whether they want to not.
As Hannah works to figure out where her husband is and if he's ever coming back, she finds out that there is no Owen Michaels at all. Her search for answers leads her to a bustling college town in Texas, far from her Sausalito home on the water. While looking for her husband, Hannah learns what it means to be a mother and just how important her connection is with Bailey. As the two start deciphering the lies from the truth of Owen's past, they soon realize they are creating a new future, whether they want to or not. Page-turning, exhilarating, and unforgettable, The Last Thing He Told Me unpacks what it means to truly know the people closest to you and just how far you're willing to go for them.
POPSUGAR got the opportunity to talk with author Dave about her sixth book, the show that's in the works, and what family means to her.
POPSUGAR: Where did your inspiration for the book come from?
Laura Dave: I've always been fascinated by true crime, particularly cases that involve fraud and embezzlement. In the early 2000s, I was quite intrigued by what occurred at Enron. I remember watching the CEO's wife give an interview proclaiming that her husband did nothing wrong. I started to imagine, then, the story of a woman who felt certain of her husband's innocence despite mounting evidence to the contrary. I didn't put pen to paper for The Last Thing He Told Me, though, until almost a decade later.
And when I did, I knew I wanted to do it a little differently than I'd seen domestic suspense done before. I wanted to write a thriller rooted in hope. What I mean by that is I didn't want the smoking gun to be that the husband turns out to be evil, or that the main character was wrong to trust herself, or that the story would hinge on betrayal. Considering the nature of the genre, I knew this was signing up to do a hard thing. But as my main character (Hannah Hall) navigated the twists and turns of her dilemma, I wanted her to find her way to somewhere unexpected, somewhere better than she imagined for herself.
PS: Would you consider writing a sequel to this book?
LD: Absolutely. I know exactly where I would pick up with Hannah, Owen, and Bailey — and I love the idea of imagining their next chapter.
PS: Did you ever expect to have a show come out of one of your books? Starring and coproduced by Julia Roberts, nonetheless?
LD: No, absolutely not — and it's really a dream come true! Red Om Films (Julia Roberts's company) and Hello Sunshine (Reese Witherspoon's company) are producing the series for Apple TV, and they're truly the most amazing partners. It's been so great to get to be a part of creating a second life for these characters that mean so much to me.
PS: Who is your dream cast for the show?
LD: Julia Roberts is already such a dream, and I can't wait to see who will be realizing Owen and Bailey (and all of the supporting characters!), too.
PS: What does motherhood mean to you?
LD: Enduring, active, unconditional love.
PS: Do you have more books in the works?
LD: Yes, I'm writing a new novel now. It is a big, messy, evocative family drama, which is also domestic suspense.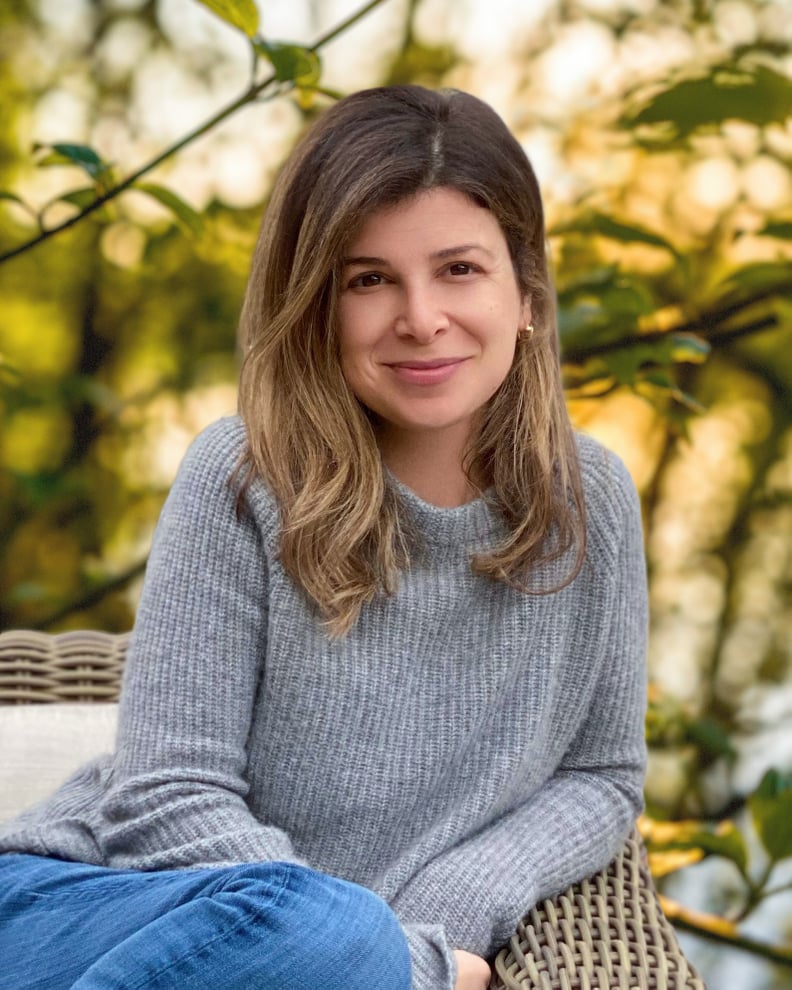 Standout Quote
"She bites her lip, like she believes me, or at least like she is starting to believe me — which is more than I could hope for in this moment. Because you can't tell people to trust you. You have to show them that they can."
Mindset
The characters are worth investing in, but be prepared that circumstances here kind of go from bad to worse. Be ready to dive into what it means to love someone and to ultimately give up your life to protect them. Since this book has a lot of twists and turns, go in with an open mindset for all the characters, because you'll never believe what happens.
Read This If You Like . . .
Similar, yet not similar at all to the movie Mamma Mia!, The Last Thing He Told Me tells the story of a mother (or stepmother) and a daughter who are just looking for answers. With all the pieces in front of them, they must put them together to ultimately find out what the truth is, no matter what they wish it really is. These two works of entertainment take the audience on a heartfelt and moving journey that'll stick with them long after it's over.
POPSUGAR Reading Challenge Prompt(s)
This novel can check off more than one 2021 POPSUGAR Reading Challenge prompt; just pick the one that fits best for you.
A book that's published in 2021
A book about do overs or fresh starts
How Long It Takes to Read
Since this book is really good, it won't take you longer than a week to get through it (or just one weekend, if you're a binge reader!). It's 303 pages, but thanks to the rich story and compelling writing style, you'll breeze through it in no time.
Give This Book to . . .
If you're part of a book club, add Dave's novel to the queue ASAP. With a complex plot, easy-to-love characters, and the fact of what it means to love someone at the heart of it, there are many great opportunities for discussions that can center on everything from relationships with parents and siblings to what starting over really means.
The Sweet Spot Summary
The Last Thing He Told Me by Laura Dave ($20) is a compelling, page-turning, and heartfelt novel that will make you appreciate those who love you even when it's hard. With every page you turn, you'll see just how powerful unconditional love really is.
Emoji Rating
🤯 + 💕 + 😭 + 🍿