Tiny Pretty Things Book Spoilers
Netflix's Adaptation of Tiny Pretty Things Is MUCH Different Than the Original Books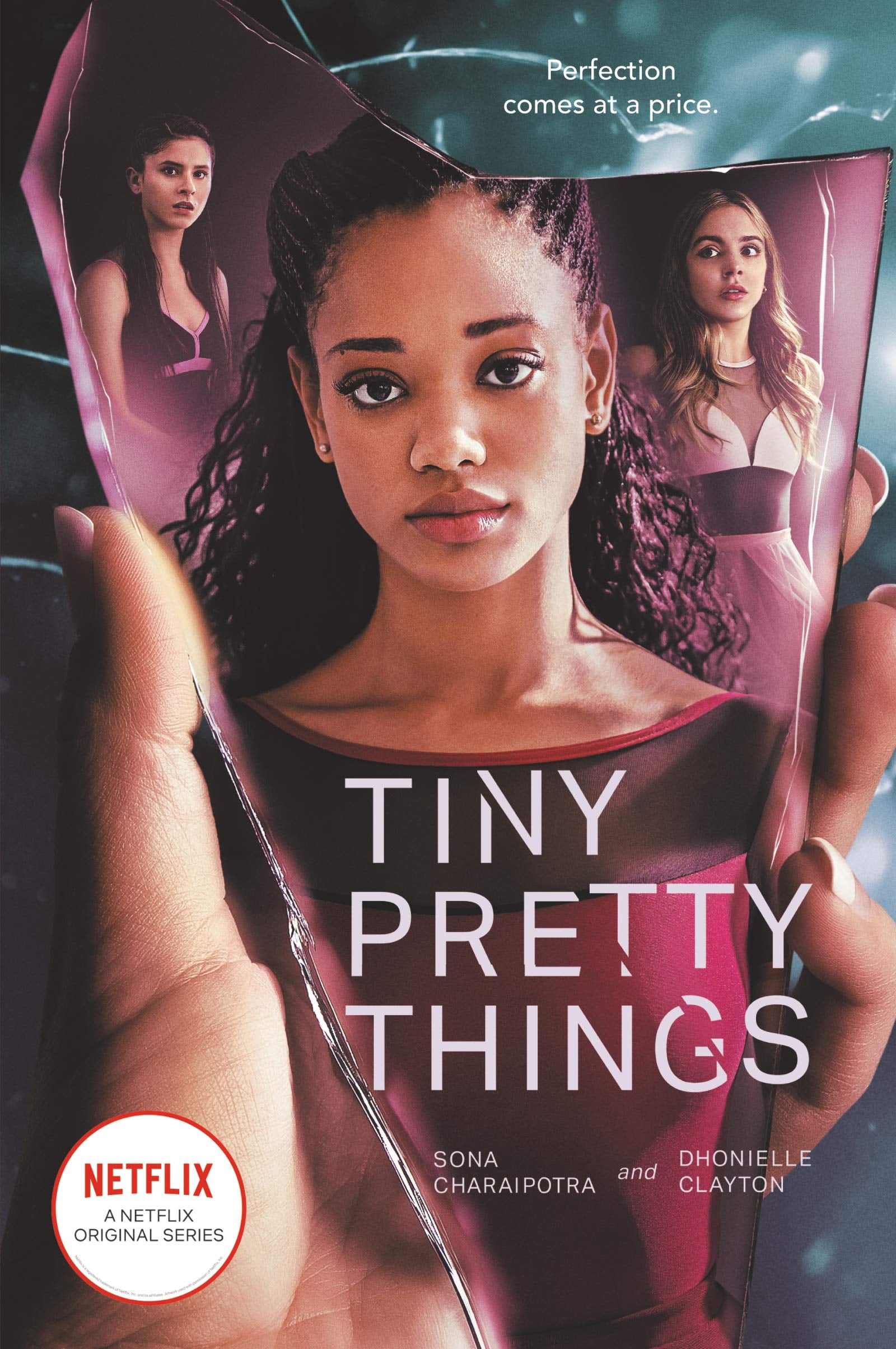 Some of the best teen dramas are as well known as the books they were based on: Gossip Girl, Pretty Little Liars, and now Tiny Pretty Things by Sona Charaipotra and Dhonielle Clayton. If you've seen any of Netflix's adaptation, you already know that it's full of backstabbing drama, dark secrets, and manipulative gossip, all carefully orchestrated by the most unassuming ballerinas at an elite ballet academy. But the new series just barely scratches the surface. The rest unfolds in the Tiny Pretty Things books, and we have all the thrilling details.
Where does Tiny Pretty Things take place?
While the Netflix show takes place in Chicago, the books take place in New York City, specifically at an elite ballet academy in the heart of Manhattan. This ballet academy is by far the most prestigious one in New York City, as it trains its students to enter the American Ballet Company after graduation. But getting accepted into the exclusive school is merely an introduction into the cutthroat world of ballet. Once enrolled at the academy, the ballerinas face bullying, racism, eating disorders, and of course competition.
Who are the main characters in Tiny Pretty Things?
The novel follows the three top dancers at the ballet academy, Gigi, Bette, and June, all of whom are fiercely competitive and much more like frenemies and far less like friends. From the moment Gigi steps foot in the school, she is pitted against everyone. Not only is she brand new, she's the only Black student, and she's really talented — her seemingly effortless dance skills make all the other ballerinas jealous, and it doesn't just stop at jealousy.
As Gigi continues to land lead after lead in every performance, the threats from the other dancers begin to pour in. The threats start as words on the walls, then escalate to passive aggressive notes, verbally abusive conversations, acts of sabotage such as leaving pieces of glass in her ballet shoes, and finally, by the end of the book, Gigi gets pushed into the street. The culprit isn't revealed to be Will (another ballet dancer) until the second book, but in the first book, it's implied that the two other top dancers, Bette and June, are most likely to blame.
Bette, a native New Yorker and a legacy dancer at the academy, is just as talented and beautiful as Gigi, but she is nowhere near as down to earth. She is also incredibly selfish and does everything in her power to get to the top — from opening a dangerous trap door on the stage floor in the middle of a performance to poisoning a ballerina who has peanut allergies. Bette's mean streak, however, is somewhat explainable, as she is constantly burdened by the expectations set by her prodigy sister and her emotionally abusive mother.
June's mother, a former ballerina, is equally as controlling Bette's. She frequently pushes June to her limits and unapologetically destroys the self-esteem of her already-insecure half-Korean daughter. June's desperation to achieve perfection at all costs eventually manifests itself into an eating disorder that she must constantly hide from the company nurse. Tired of always being cast as the understudy, June resorts to destruction to both herself and others.
What are the male ballet dancers like?
Aside from dancing and competing to be prima, the lives of the students at the academy are preoccupied by stealing boyfriends, cheating, and emotional manipulation. But it's not just the ballerinas who are to blame for the cattiness and drama. The male ballet dancers, namely Henri, Alec, and Will, contribute to a fair share of it, too. Although it's Will who pushes Gigi into the street, it's Henri, by way of seduction, who convinces him to do so, and it's all part of a grander scheme to ensure his girlfriend becomes prima over Gigi. There aren't really any good guys in the story except for Alec, who isn't exactly a saint either. Causing an even deeper rift between Gigi and Bette, Alec breaks up with Bette and leaves her for Gigi, who he believes is the superior dancer, and the "romance" that develops is fueled entirely by toxicity.
Is Tiny Pretty Things a murder mystery?
While the Netflix show revolves around a single murder mystery, there isn't one in the books. However, aside from the attack on Gigi at the end, there is also frequent reference to a mysterious ballerina named Cassie, a former student who left the school prior to Gigi's arrival due to an accident that is left unexplained by the authors. But although the drama is so intense that it feels like it could escalate to murder any minute, none of it actually does.
What happens in the sequel?
The sequel to Tiny Pretty Things is Shiny Broken Pieces, and it takes place not too long after the first book leaves off. Cassie, the mysterious girl that's referenced in Tiny Pretty Things, returns to the academy, and while she acts nice to Gigi, she's actually just as ruthless and two-faced as Bette. Cassie, Gigi, Bette, and June are all about to graduate, and this year, they're competing for a coveted spot at the American Ballet Company. Amidst grueling rehearsals, backstabbing drama, and heartbreak, the girls walk a thin line between good and evil in order to make their dreams come true, but only Bette, unfairly, gets exactly what she wants.