If You Loved Dickinson, Prepare to Obsess Over These 10 Shows
Dickinson, Alena Smith's creation for Apple TV+, is an irreverent, deeply modern take on reclusive poet Emily Dickinson's life. If you know and love period dramas, you might be a little surprised by this one — its soundtrack includes songs by A$AP Rocky, Billie Eilish, and Lizzo and has an approach that's as progressive as Emily Dickinson herself.
The series doesn't paint Dickinson as a quiet hermit or a quintessential good girl; in fact, we see a budding poet who is deeply passionate, a rebel at heart, and deeply moved by the world around her. Even presenting the writer's possible relationship with best friend Susan Gilbert, this show is a pioneering, forward-thinking period piece that subverts the genre with moves like bringing in Wiz Khalifa as the symbol of death. If Dickinson is everything you could ever love in a series, swipe through to find 10 other shows that will take you on a ride that's just as wild, creative, and empowering with strong female leads.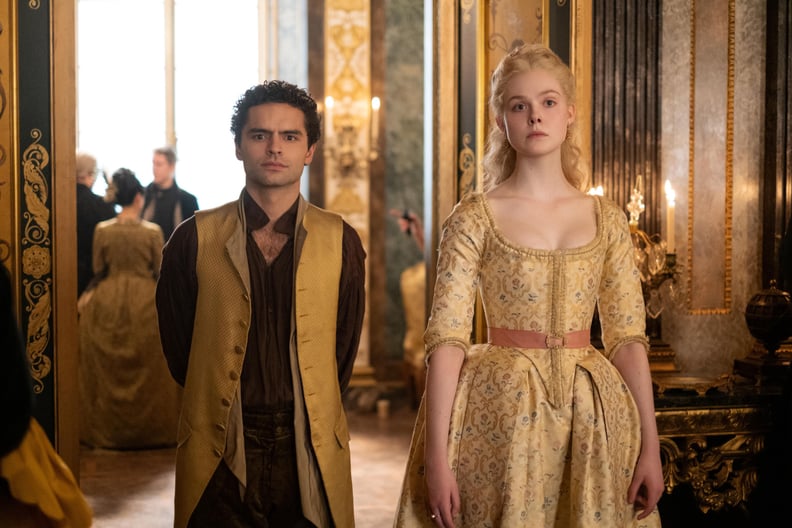 The Great
If you thought Dickinson was wild, you haven't seen anything yet. Just like the period series, The Great turns a historical moment on its head, prizing invention and delightfully good TV over definitive accuracy. Portraying the antifactual story of Catherine the Great as she arrives in Russia to eventually rule, The Great posits an unlikely hero's journey into, well, greatness.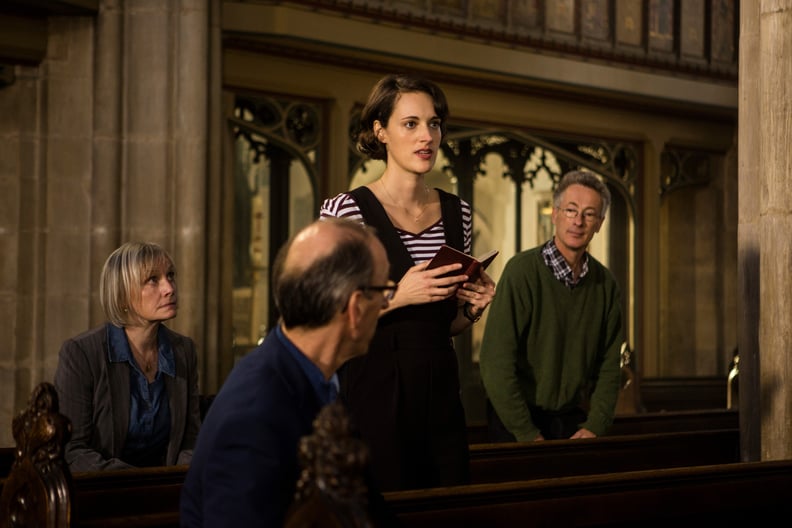 Fleabag
Fleabag, the creation of triple-threat Phoebe Waller-Bridge, is a series about a young woman navigating difficulty and doing so with humor, sarcasm, bad intentions, and a good heart. Just like Dickinson, the viewer sees a woman who might not always know where she's going, but who always makes it irreverent, boisterous, and uniquely hers. Set in London, Waller-Bridge is magnificent here, using dry wit as she deals with grief and trauma.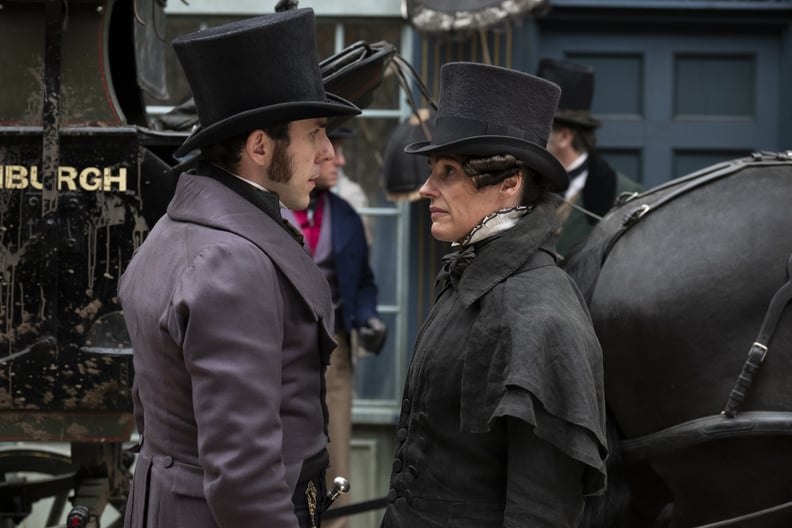 Gentleman Jack
Something we love about Dickinson is how it positions the classic poet as a revolutionary woman, disinterested in marriage or having kids — and only interested in Death as a metaphor (aka Wiz Khalifa). Gentleman Jack is similar in this aspect, depicting landowner Anne Lister as a woman who refuses to comply with society's expectations of her. Set in 1830s England, Anne attempts to save her ancestral home Shibden Hall while gallantly charming her way into high society — and savoring her independence.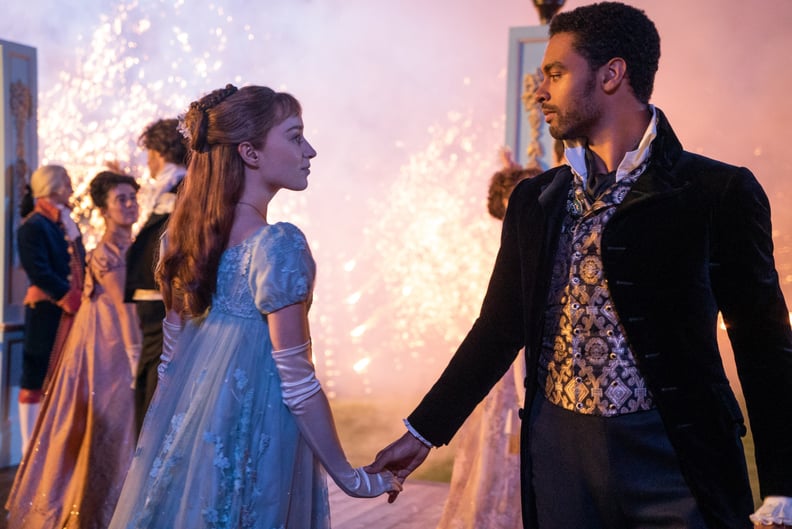 Bridgerton
If you haven't watched Netflix's Bridgerton yet — and you loved Dickinson — consider this more classic take on the period-piece genre. Based on the novel of the same name by Julia Quinn, this Shonda Rhimes-produced series takes place in the Regency era in England, as debutantes are presented to court to be married. The main romance in the series is between Daphne Bridgerton and the Duke of Hastings, who grow with and learn from each other throughout the series. Set with a soundtrack that's just as modern as Dickinson's (still obsessed with the string-quartet version of "Thank U Next" by Ariana Grande), this series also depicts a young woman coming into her own.
Euphoria
Although this one isn't anywhere near being a period piece, the sense of young rebellion and teenagedom is present in both shows, with similarities in cinematography style and soundtrack. Euphoria follows the life of 17-year-old Rue, who is addicted too drugs and dealing with constant anxiety. Friends like Jules, Nate, and Cassie all struggle to understand who they're supposed to be in the world, and the overarching themes of youth and subversion mirror Dickinson's tone. Also, the makeup looks are kind of revolutionary.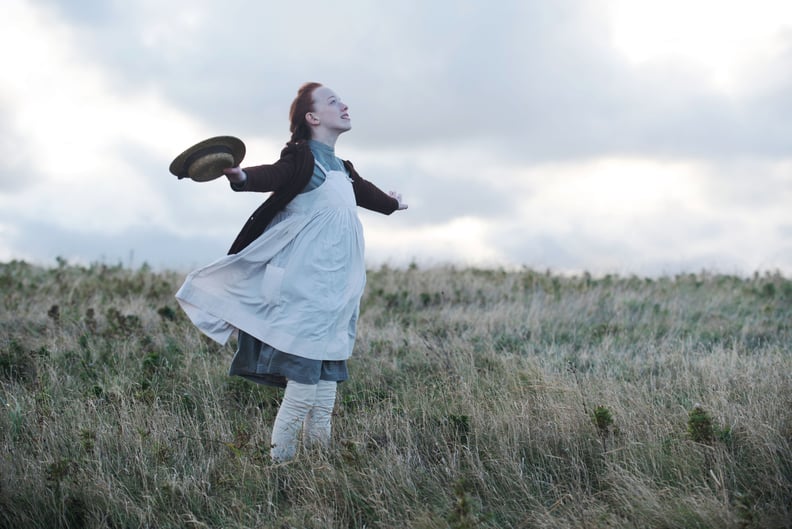 Anne With an E
Anne With an E reconceptualizes the classic book by Lucy Maud Montgomery, describing the story of a young orphan girl in 1890s Prince Edward Island who must contend with who she is. A coming-of-age tale just like Dickinson, this 13-year-old is fiercely intelligent, curious, and spirited, impacting everyone in her path.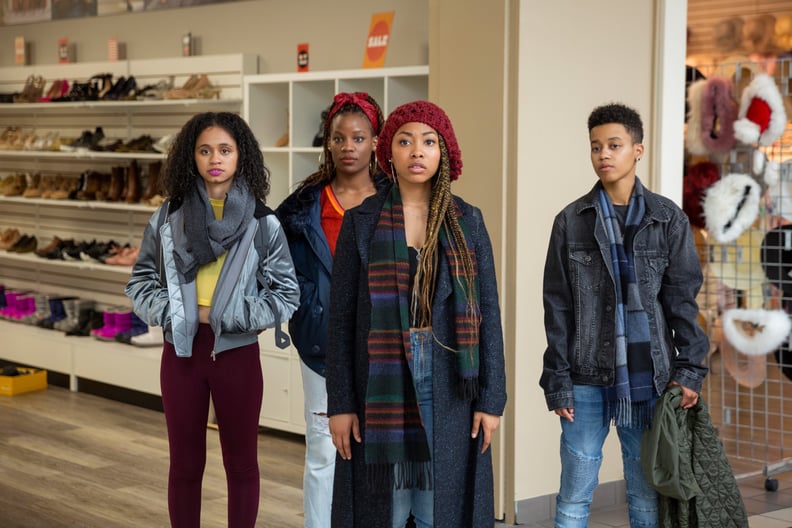 Grand Army
We're loving Grand Army, an ingenious, punchy series about five students attending high school in Brooklyn. Following their intertwined lives, the series portrays the friends taking on an adverse world, struggling to deal with issues like lockdowns and protests as they break free and discover who they are. Just like Dickinson, and similar to Euphoria, it is at its heart a series about being young. The acting is revelatory, and we're immediately adding the entire soundtrack (with artists like Purity Ring and Flying Lotus) to our playlists.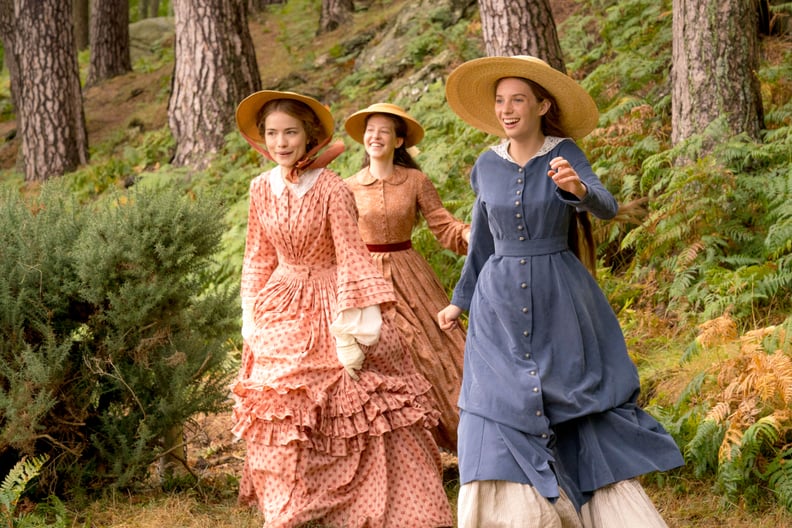 Little Women
This BBC rendition of Little Women is sweet, nostalgic, and will always make for an incredible watch. Similar to Dickinson in its central themes, positioning of young siblings reckoning with life, and time frame, this show reimagines Louisa May Alcott's classic novel. Following the four sisters as they confront adulthood during the American Civil War, they navigate womanhood in ways that are in part still relevant today. Also, Alcott makes a cameo in season one of Dickinson, making this show a great companion piece.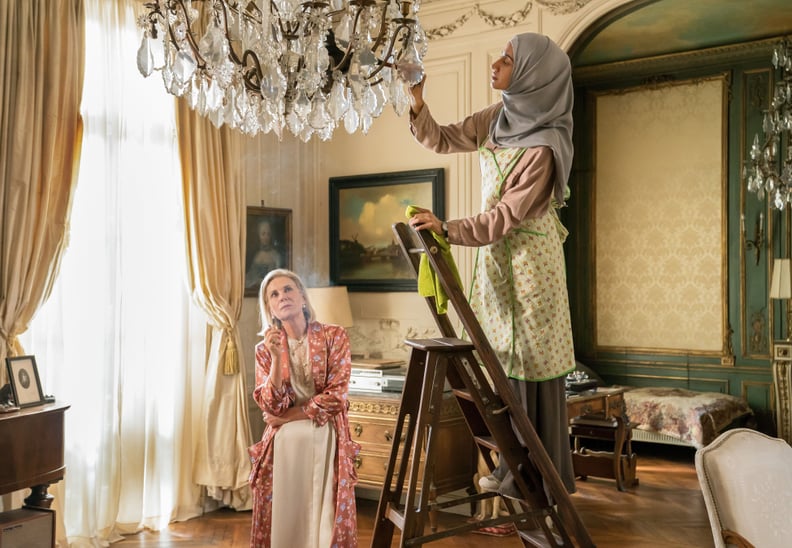 The Romanoffs
An anthology series with the overarching connection of being somehow related to the last Russian royal family, The Romanoffs takes viewers all around the world, meeting characters in a multitude of situations. With a location (Paris, Austria, Mexico City, and more) and a completely new cast each episode, The Romanoffs depicts vignettes about topics like a high-society French woman reckoning with her xenophobia and racism and the tragic story of an actress pushed to the edge by her insane director. Similar to Dickinson, the sharp dialogue and incredibly unique storylines make for a revolutionary series.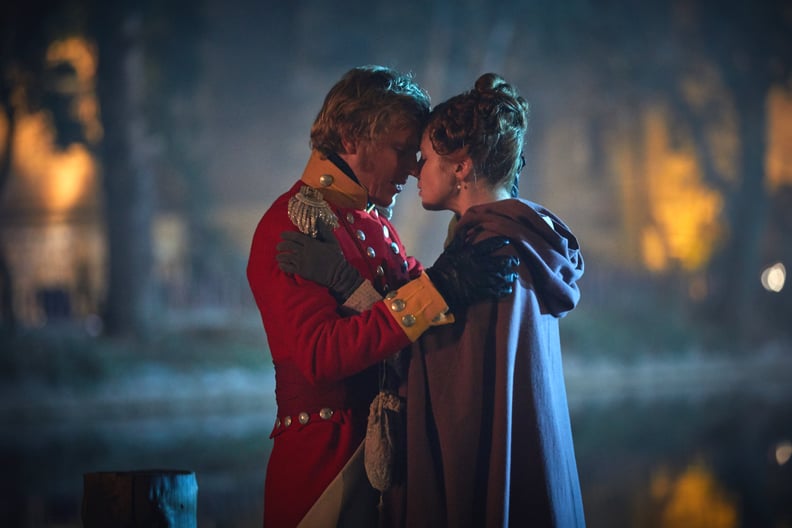 Vanity Fair
We can't help but connect Dickinson's poet protagonist to Vanity Fair's main character Becky Sharp, a woman dealing with poverty who must grab life by the horns and rise through English society herself. Set during the Napoleonic Wars, Becky is a rebellious woman who prizes independence and living her life to the fullest, no matter who's watching.