Dickinson Season 2 Is Nearly Upon Us! Everything to Remember About Season 1
Since Dickinson first dropped just over a year ago on Apple TV+, the darkly comedic show has become an instant hit. In season one, a young Emily Dickinson, played by Hailee Steinfeld, tries to navigate a complicated and limited world, filled with poetry, love, forbidden desires, and death.
Season two of Dickinson is set to drop on Jan. 8, so there's still time to catch up on everything you missed (or forgot) from season one. Who does Emily end up with, if anyone? Does her best friend, Sue, go through with the wedding to Emily's brother? We've got all the answers — check out our character by character breakdown of Dickinson season one.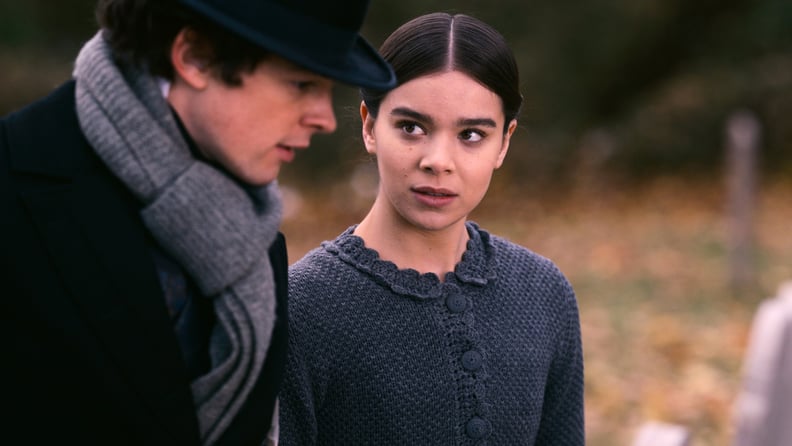 What Happens to Emily Dickinson in Dickinson Season 1?
Emily Dickinson, the protagonist of the show, spends season one navigating young adulthood. She's coming into her own as a writer and woman, despite disapproval at nearly every turn. At the beginning of the season, we learn that Emily is in love with her best friend, Sue, even though Sue is newly engaged to Emily's brother, Austin. Sue ends up marrying Austin, but the two still acknowledge their love for one another throughout the entire season.
In the last episode, Emily mourns the loss of Ben Newton, a man whom she pictured herself marrying. Emily is also emotional about Sue's marriage to Austin, and she gives Sue a poem, which upsets Austin, who then bans her from the wedding. Emily pictures her funeral, and nearly no one comes. In the end, Emily's father knocks on her door, and Emily tells him that she will be a great poet, and she'll spend the rest of her life writing poems in that very room.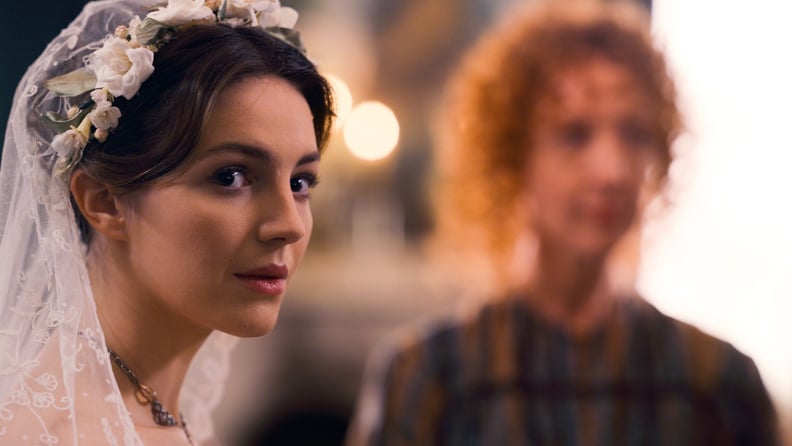 What Happens to Sue Gilbert in Dickinson Season 1?
Sue is Emily's best friend and love interest. Though Sue loves Emily, her entire family is dead, and she has no money — so she agrees to marry Emily's brother, Austin. As the season progresses, Sue decides to take a nannying job in Boston to escape the love triangle with Emily and Austin. She returns home, however, and agrees to follow through with her engagement to Austin.
By the end of the season, Sue discovers that she is pregnant. Despite expressing fears about having children, Sue embraces her situation and marries Austin. She does admit that she loves Emily, even on her wedding day, and the two look forward to being neighbors and sisters.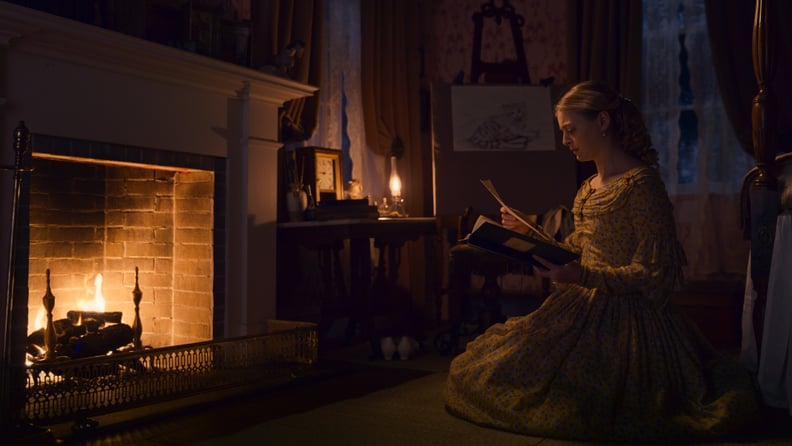 What Happens to Lavinia Dickinson in Dickinson Season 1?
Lavinia Dickinson is Emily's younger sister. Unlike Emily, Lavinia desperately wants to marry and is a hopeless romantic. Throughout the first season, she has her sights set on Joseph Lyman, though she ultimately rejects him by the end.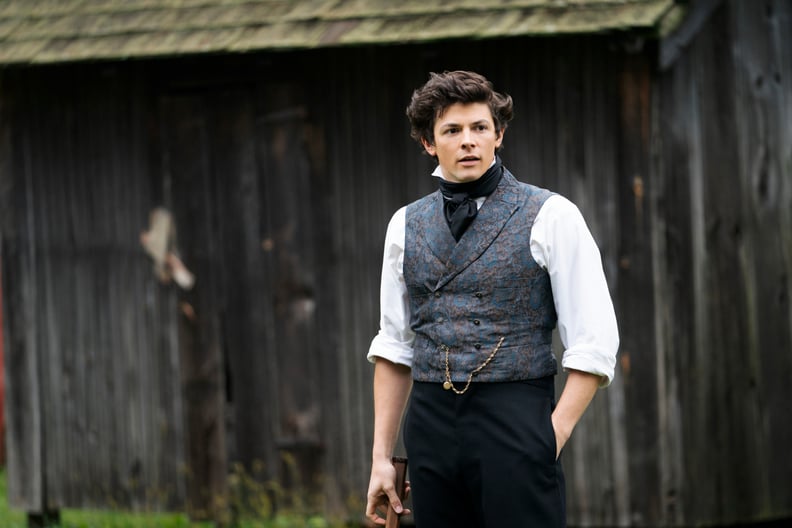 What Happens to Austin Dickinson in Dickinson Season 1?
Emily's older brother is freshly home from college and ready to marry. He chooses Sue as his wife, despite Emily's protests. Throughout the season, Austin grapples with the fact that, deep down, he knows Sue and Emily are in love with each other. Despite this, he still loves Sue and expresses consistent interest in marrying her.
In the end, Austin does marry Sue. He does not know that she is pregnant. In the last episode, Austin becomes enraged when Sue cries over a poem that Emily gives her and forbids Emily from attending the wedding. He tells Emily that she will never be a great poet as great poets are published (and, being a woman, Emily may never have her poems published).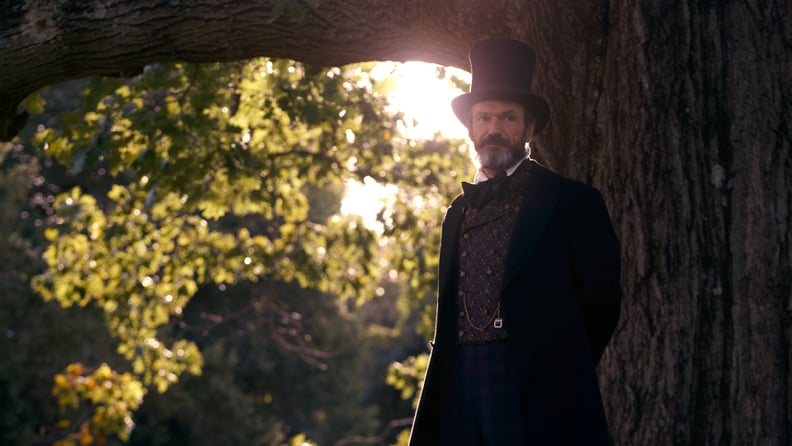 What Happens to Edward Dickinson in Dickinson Season 1?
Edward Dickinson is the no-nonsense patriarch of the Dickinson household. He consistently disapproves of Emily's antics and forbids that she publish her poems. Throughout the first season, he and Emily fight often. However, he frequently tells her that he never wants her to marry and leave him.
Edward ends up running for Congress and narrowly winning, which sends him away toward the end of the season. He returns in the final episode for the wedding. At the very end, he knocks on Emily's door, and when she informs him that she will be a great poet and write hundreds of poems in her room, he agrees.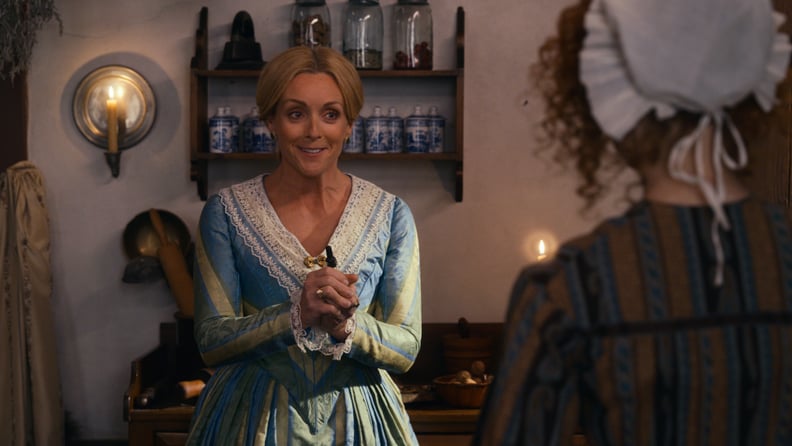 What Happens to Mrs. Dickinson in Dickinson Season 1?
Emily's mother, Emily Norcross, is a traditional housewife. She chastises her daughter for not liking chores and despises the fact that they get a new maid, seeing housework as her own duty. Emily Norcross is upset when her husband leaves for Congress, though she still finds joy in her children and the upcoming wedding. By the end, she looks forward to her son's marriage and is happy when her husband returns home.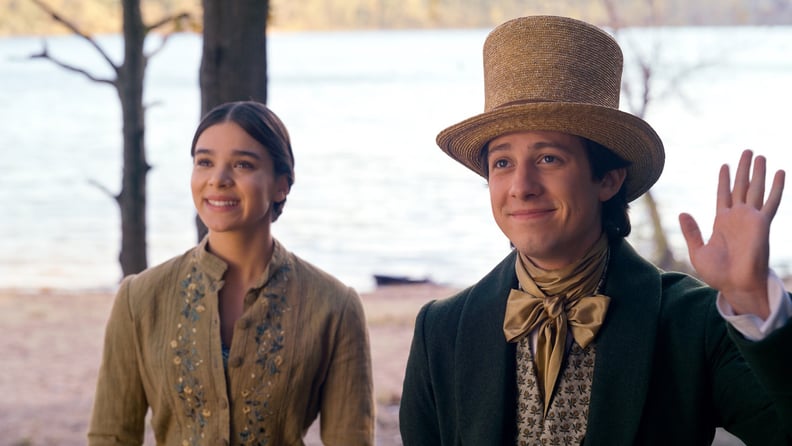 What Happens to George Gould in Dickinson Season 1?
George is a friend of Emily's, and they frequently spend time together in Shakespeare Club. Immediately, George expresses his love for Emily and constantly asks her to marry him — with her rejecting each time. One day, George asks Edward for Emily's hand in marriage, which upsets Emily greatly. She sends George off, and he begins dating someone else.
In the last episode, George makes one last plea for Emily. He tells her that he's going to California in search of gold, and he wants Emily to come with him. Once again, Emily rejects him, knowing that she'll never be the wife he wants her to be.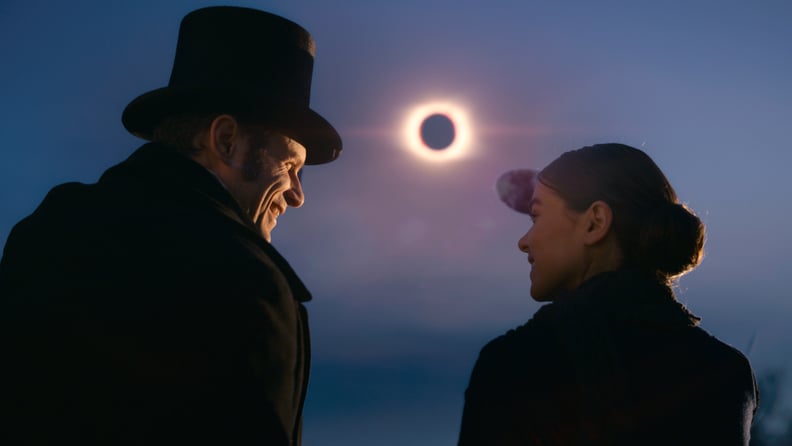 What Happens to Ben Newton in Dickinson Season 1?
Ben appears halfway through the season, as an assistant for Emily's father. Immediately, Emily feels comfortable with Ben and admits to Sue that she feels like he's the first man who truly listens to what she says. Also, he encourages Emily to write and publish her poetry. By the end of the season, Ben develops a bad cough, and he ends up passing away in the last episode.