Us the Duo Are Getting to the "True Core of Who They Are" With Their Up Until Now Album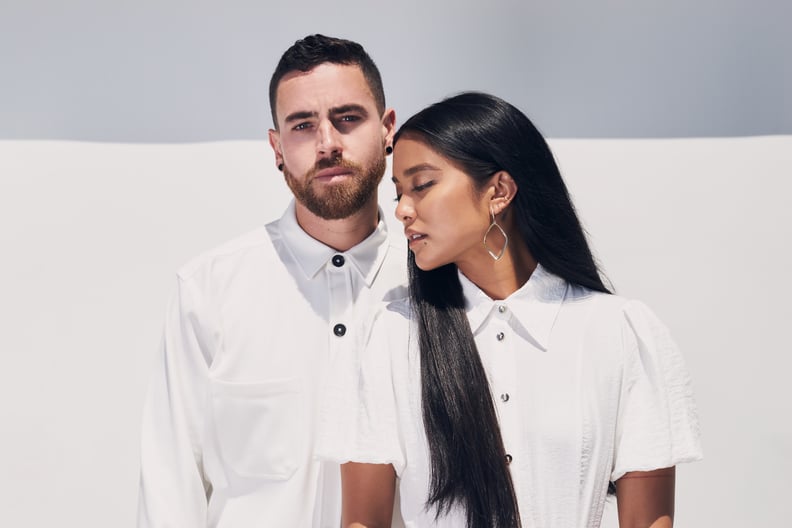 Sean Martin
Sean Martin
Us the Duo are really coming into their own with their latest album, Up Until Now, which was released on Aug. 12. The music duo, consisting of husband and wife Michael and Carissa Alvarado, first gained popularity with their catchy covers on Vine in 2013 and have since embarked on an incredible journey, both professionally and personally. They've released four studio albums and a holiday album, toured around the world with Pentatonix, and competed on America's Got Talent, but one of their proudest achievements is becoming parents. In October 2018, the couple welcomed their daughter, Xyla, and coincidentally, the inspiration behind their latest album was born.
"The whole album Up Until Now was built out of a place of frustration and feeling lost, and it was happening right at a big moment of a transition, which was the birth of our daughter," Michael told POPSUGAR. "We started to put everything into perspective, whether that's what kind of music are we making already, and what does our team surrounding us look like, and is this sustainable long-term? How are you going to support this girl, and how is our family going to grow in the future? These were all the questions we were asking, and out of those huge life-defining questions, this music began to form."
"It's basically letters to Xyla in a sense that we can teach her about what we've been through in our past, and this is our history up until now.
"So, we wrote some songs, and then Xyla was born in the middle of it, so we took some time off just to be parents and understand how that works," he continued. "And then we started writing more and some of those songs changed. We started to find our meaning and our feeling, and we started to answer the questions that I had just mentioned. The music got a little bit more happy. But that's why I personally love this album so much is because it shows that entire journey, which to me was one of the toughest times in our life."
Carissa noted that the album title signifies their lives up until the birth of their daughter. "It's basically letters to Xyla in a sense that we can teach her about what we've been through in our past, and this is our history up until now, up until Xyla was born, and even a little bit after she was born. We just wanted to compile all of these stories up until now so that she can revisit them and learn from them later. Now Xyla can listen back and kind of understand the things that we were feeling and the things that we were going through, and maybe someday she'll relate to the same emotions and feelings that we have or have had."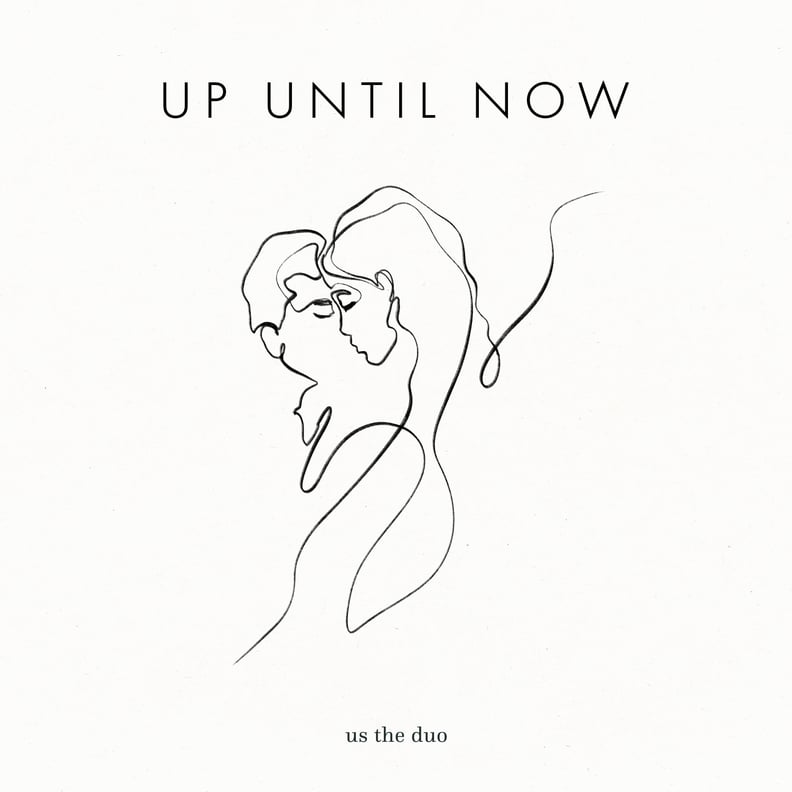 The album also feels like a full-circle moment for the duo. After parting ways with Republic Records, Carissa and Michael decided to make this album independently, giving them more creative control over their music. Even the album cover is reminiscent of their first album together in 2012, which was simply titled Us. "Since you've listened to our music for so long, you know the genre has morphed and changed as time has gone," Michael said. "Where we landed on this album we felt was the true core of who we are right now, and in doing that, we realized it's a lot of where we were when we started. The first album was self-made. I think we did a Kickstarter back when that was a thing. This girl that we knew drew that album cover up, and everything was homegrown. We almost did it for favors. We didn't even have any money, and we made the whole thing in our spare bedroom. This album felt like that because there were no rules, there were no filters. We had no team anymore, there's no label, there was no management, nothing. We just did it ourselves when we wanted to do it, and it felt so much like that first album. So, the album cover now alludes to that."
"It has gone full circle. Now here we have a beautiful daughter together, and we're living the life that we want."
They were even able to rerecord their hit "No Matter Where You Are" for the album as a wedding version, which is pretty fitting seeing as they performed the song as their actual wedding vows to each other. "It was really emotional," Carissa said about revisiting the song. "Even when we were filming that music video, we felt some real emotional moments that just brought tears to our eyes. I actually had a moment too when I was relistening to the album with Xyla. She was just staring out the window and dancing around, and that song came on, and I just started crying because I was like, 'Wow. It's amazing how far this song has come.' It has gone full circle. Now here we have a beautiful daughter together, and we're living the life that we want. We are putting out music that we want to put out, and it's just really beautiful to see the journey of that song. Starting from the beginning of our marriage, taking off and being all over the news and on Good Morning America. We didn't expect that. But now just to strip it back and just bring it back to the basic, very beautiful wedding version, it actually makes me really emotional to listen to."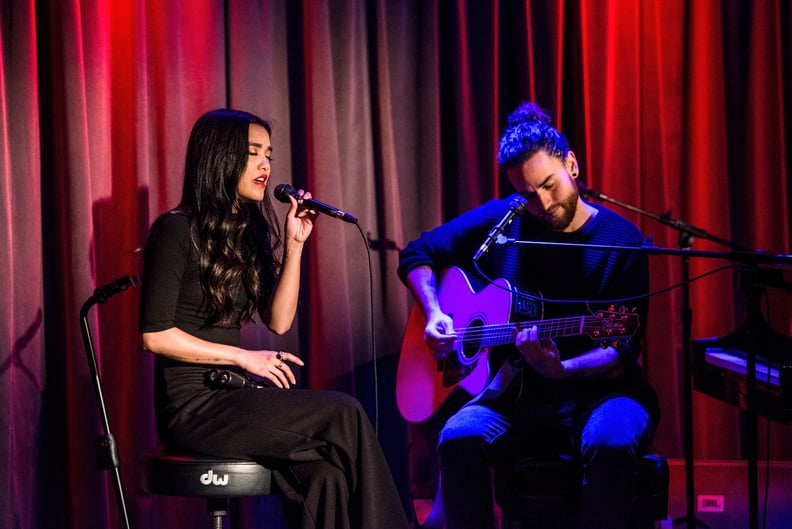 In this new chapter of their lives, they are super excited to share their love of music with their daughter. She is even featured on the album in the interlude "Xyla's Lullaby." "At that point, she was still kind of babbling and not really talking yet, but we were so happy that she got to be included on it as well," Carissa said. "It's going to definitely be different whenever we can go back on tour, which we hope to at some point whenever it's safe again. But she's definitely going to be a tour baby, and that's going to be such a fun time. And we're looking forward to making those new memories with her, because she loves music so much. So, we're excited to have her join with us."
As for the future, Carissa and Michael are excited to keep writing music whenever they feel inspired. "I think in order to do that, sometimes you have to take away the timeline," Michael noted. "So, I can't necessarily say when the next batch of music will come out, but I feel confident that it will come out when we're ready to share it. On a personal level, we want to keep putting out just hopeful content. Every time we scroll the feed, you have this conscious decision to either connect with that post, or move on, or be negatively affected by it. And we want to be that thing in the feed that makes you feel joy or makes you feel inspired in some way. So, we just always want to make content that is either happy, wholesome, or thought-provoking in some aspect. And as a family, we're working on a new project right now in the children's space. That should, pending everything goes well, will be out by the end of October. Music will be involved, [and] maybe a book might be involved."