Outlander: Why Stephen Bonnet Is 1 of the Worst Villains in the Series
When Outlander returns with its fourth season on Nov. 4, a new character is joining the crew in the form of Stephen Bonnet, played by Downton Abbey alum Ed Speleers. Book readers know that Bonnet is a villain of the darkest kind, and he is about to wreak havoc on the Frasers' lives for several years to come if the show follows the source material closely.
But for you non-book-readers who are dying to know how the character plays out, we're here with a guide to the character in the upcoming books/seasons.
Warning: spoilers from books four through six below!
Drums of Autumn
When season four picks up, Claire (Caitriona Balfe) and Jamie (Sam Heughan) are in Charleston, SC, on their way to a North Carolina plantation owned by Jamie's Aunt Jocasta (Maria Doyle Kennedy). They pause in Charleston to bear witness to the hanging of one of Jamie's men from Ardsmuir Prison so that he won't be alone and can have a proper burial afterward.
But another man is set to be hanged alongside Jamie's friend, and it's here we meet Bonnet. He escapes the gallows and later begs Jamie and his group to help him escape the authorities. Jamie does so, and it's a decision that comes back to haunt him.
First, Bonnet and some fellow criminals rob Jamie and Claire, getting away with Claire's gold wedding ring from her marriage to Frank. Much later, after Brianna (Sophie Skelton) and Roger (Richard Rankin) have traveled back to 1760s America, Bonnet rapes Brianna when she tries to get her mother's ring back from him. He does give her the ring as "payment" for the rape, but the fallout is that, when Brianna discovers she is pregnant, she doesn't know for sure whether the father is Bonnet or Roger.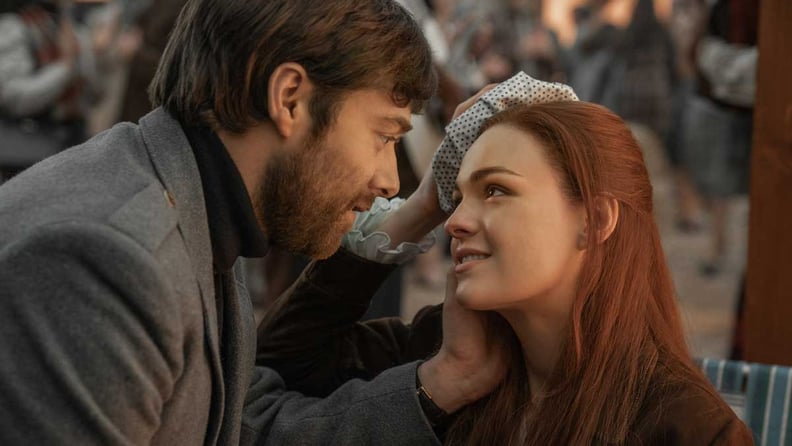 Bonnet thwarts death once more in this book when he escapes execution at Cross Creek. Brianna had come there to confront her attacker before his death and ended up revealing that he might be her baby's father. Before he flees for good (in this book at least), Bonnet gives Brianna a diamond to help her care for the baby, which Brianna names Jeremiah (nickname Jemmy) after Roger's father. Roger may or may not be Jemmy's biological father, but he is the man raising Jemmy, so he's the father either way.
The Fiery Cross
Despite Brianna having come to terms with her rape, her father is another story. He is still trying to track down her rapist and make him pay for what he did to Brianna. Roger is supportive of Jamie's plan and asks his father-in-law to train him in fighting so that he may be the one to kill Bonnet.
We don't see the odious man for a while, but eventually he comes upon Claire and young Jemmy and thinks that the young boy is his son. Bonnet reveals that he has been trying to steal gold that is supposedly hidden away on Jocasta's plantation and now he intends to take Jemmy. But before he can, Brianna shoots him in the groin and he flees once again.
A Breath of Snow and Ashes
It is now mid-1773 and the first time we see Bonnet in this book, he is once again trying to get close to Jemmy. He has also become somewhat obsessed with Brianna, eventually having her kidnapped and taken aboard his ship bound for Ocracoke, an island off the coast of North Carolina.
He doesn't attack her again because she's pregnant, but he does make her sleep with him in his bed and reveals some of his personal fears to her. Still, he's a true villain at heart, as he tries to sell Brianna to the highest bidder. Fortunately, her family arrives and rescues her.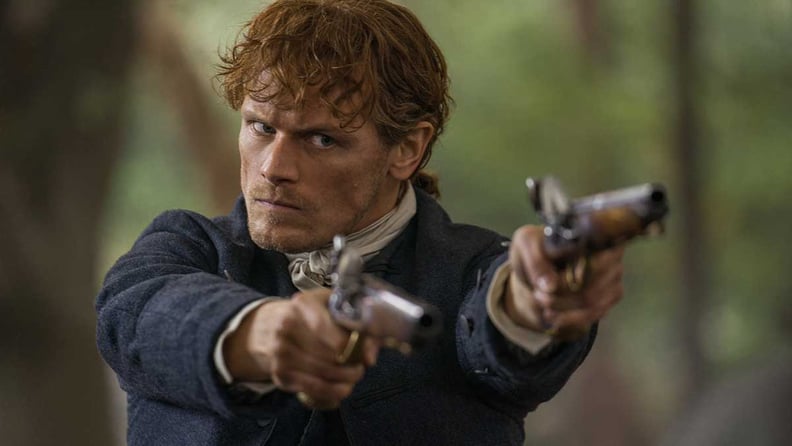 Brianna chooses to hand Bonnet over to the authorities rather than dispense punishment herself. He is found guilty and sentenced to death by drowning, which involves tying him to a post in a harbor as the tide comes in. But before he can be completely submerged, Brianna shows him a bit of mercy and shoots Bonnet in the head.
Needless to say, over the next three Outlander seasons, Stephen Bonnet is about to become quite the antagonist for the Fraser clan.
Outlander's fourth season premieres Nov. 4 at 8 p.m. ET/PT on Starz.