Schitt's Creek Isn't the First Time Eugene Levy and Catherine O'Hara Worked Together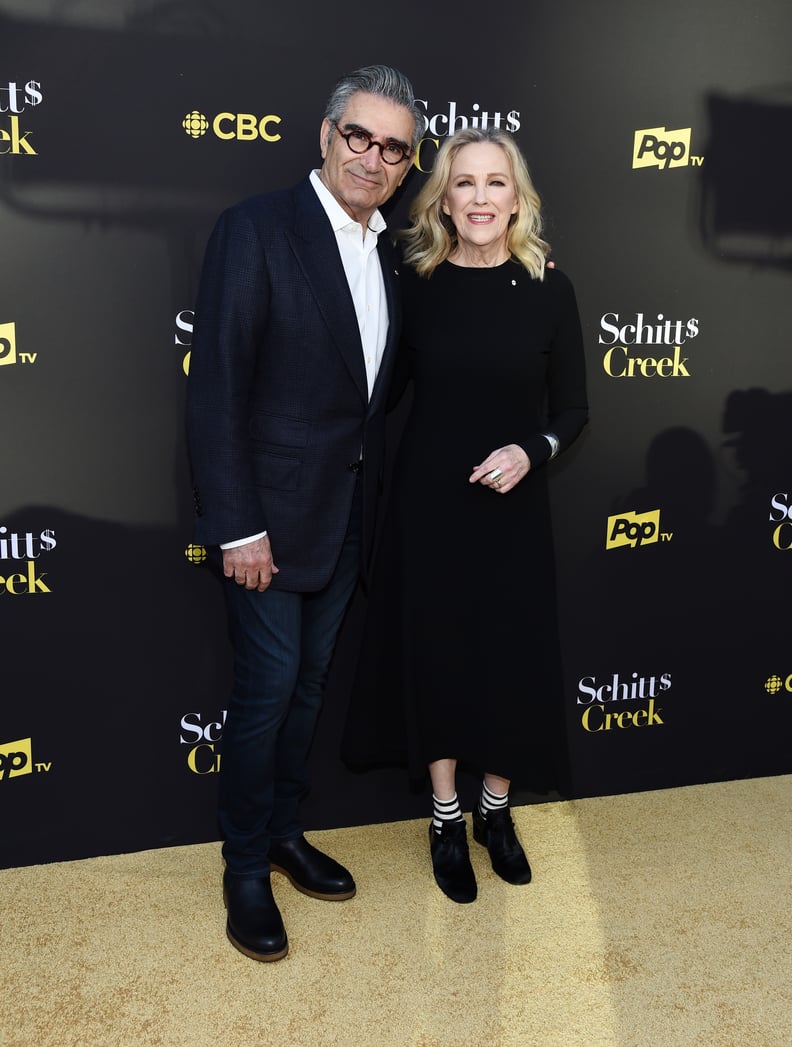 Getty | Amanda Edwards
One of the most delightful surprises of this year's Emmy nominations was the inclusion of the breakout hit comedy Schitt's Creek in several of the categories. Among the nominees are longtime industry vets Eugene Levy and Catherine O'Hara, who are nominated in the lead actor and lead actress categories. Both performers have been in the comedy world for decades, and their easy chemistry on-screen should come as no surprise: they've been working together since the 1970s! The duo first met via an improv comedy group in Toronto, and since then, they've teamed up several times over the course of the decades, with Schitt's Creek being just one in a line of collaborations. We've gathered some of the funniest clips from their career together for some big laughs ahead!
SCTV
Levy and O'Hara's first onscreen collaborations came with this sketch comedy show. Both were members of Toronto's Second City comedy troupe, where they met in the 1970s. Over the course of the show, they portrayed a bunch of different characters, all within the framework of a fake TV news program.
A Mighty Wind
In this 2003 mockumentary about a fictional folk music festival, Levy and O'Hara play Mitch and Mickey, a duo and former couple whose romance and dramatic breakups are the stuff of legend.
Best in Show
In the dog-show satire from 2000, the duo play Gerry and Cookie Fleck, a middle-class Florida couple who encounter money problems and a string of Cookie's exes at the dog show.
Waiting For Guffman
Levy and O'Hara often collaborated with the same core group of creators and actors. In this film from 1996, they didn't play a married couple, but instead costarred (as members of a community theater group) with several of their usual colleagues in a heavily improvised satire of the famous play Waiting For Godot.
For Your Consideration
In 2006, the duo once again starred in a Christopher Guest mockumentary film, this one spoofing Hollywood itself. O'Hara plays a veteran character actress in a low-budget movie, while Levy plays her fictional costar's agent.
Schitt's Creek
Today's audiences probably know O'Hara and Levy best from their roles as broke video store mogul Johnny Rose and his soap-actress wife Moira, who are forced to rebuild their lives after losing all their fortune thanks to a shady business manager.