Star Wars: What We'll Probably See in Episode VIII
J.J. Abrams did a magnificent job carrying on the legacy of the Star Wars franchise with Episode VII, The Force Awakens. Coincidentally, he also did a magnificent job leaving us with so many cliffhangers and unanswered questions that we're starting to slowly die from anticipation. Hopefully Rian Johnson, who will be taking over directing duties from Abrams for Episode VIII, will answer the questions that Abrams asked in the next installment. Just in case, we've rounded up all of the biggest, strongest theories that came out of The Force Awakens to get a better understanding of what we can expect in the new movie when it comes out in December 2017. Keep reading to see what we found, and check out all the nitty-gritty details we know about the film so far.
01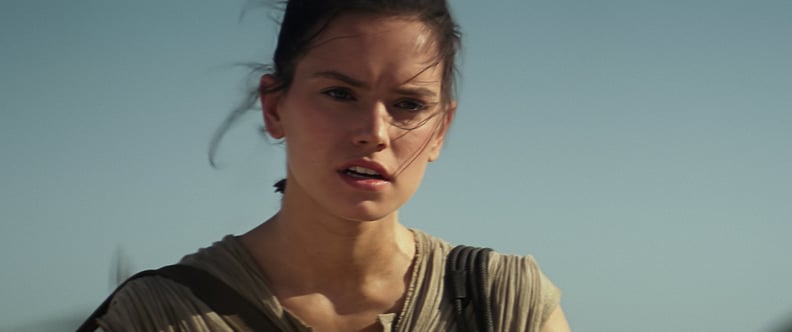 Rey's Parents Could Be Revealed
After Star Wars: The Force Awakens finally came out, many fans left theaters wondering who Rey's parents are. Although the strongest contenders were originally Luke Skywalker, General Leia Organa, and Han Solo, director J.J. Abrams recently disclosed that neither of her parents appeared in Episode VII and that this storyline is now in director Rian Johnson's hands. Since Luke, Leia, and Han have pretty much been ruled out, two strong theories still remain. The first claims that Obi-Wan Kenobi is Rey's grandfather, and the other puts forth reasons Rogue One's Jyn Erso could be Rey's mother. It could also be neither of them. Regardless, there's a strong chance Johnson will put an end to this mystery in Episode VIII.
02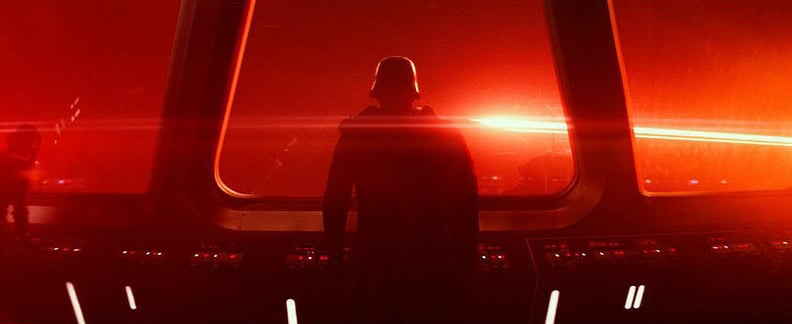 Supreme Leader Snoke May Be Unmasked
In The Force Awakens, Supreme Leader Snoke is the massive, disfigured mastermind orchestrating the First Order's deadly assault and also the one who appears to have lured Kylo Ren to the Dark Side. Just like Rey's parents, Snoke's true identity has yet to be revealed, since the character is portrayed through CGI by actor Andy Serkis. There are a whole slew of complex theories as to who he might be, including Darth Plagueis, Boba Fett, and Jar Jar Binks (no, seriously). If Serkis is to be trusted, there's also a strong possibility that the supervillain is none of the above, since the actor assured Entertainment Weekly that audiences have never laid eyes on Snoke:
"He's a new character in this universe. It is very much a newly-introduced character. He's aware of what's gone on, in the respect that he has been around and is aware of prior events. I think it'd be fair to say that he is aware of the past to a great degree."
Since the First Order suffered a crushing blow from the Rebellion at the conclusion of Episode VII, we're hoping the next film delves deeper into who Snoke truly is.
03
Han Solo's Fate Will Be Solidified
As far as we know, Kylo Ren brutally kills his father, Han Solo, with a lightsaber to the chest in The Force Awakens, but could Han return? Harrison Ford has signed on for Episode VIII, so there's a slim chance (note: SUPER SLIM) that he miraculously survived the stab and the fall off the catwalk and somehow managed to get off Starkiller Base before it exploded. While that would be awesome, our bet is on him appearing in flashbacks or speaking to his son as a ghost.
04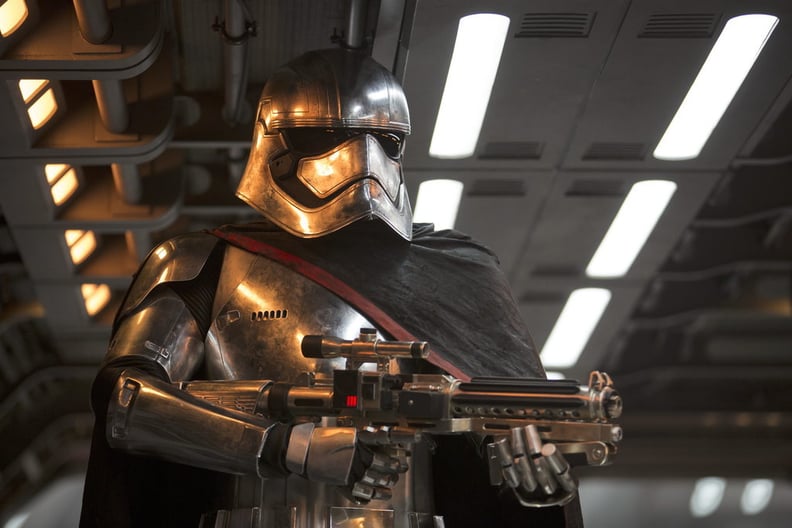 The Return of Captain Phasma
J.J. Abrams didn't really expect us to believe that Captain Phasma died after being tossed in the trash shoot by Finn and Han, did he? Actress Gwendoline Christie is definitely coming back for Episode VIII, so we can't wait to see how she made her way out of that, um, stinky situation. We're also hoping she's on screen for longer than five minutes this time around, especially given the suspected connection between her and Jyn Erso.
05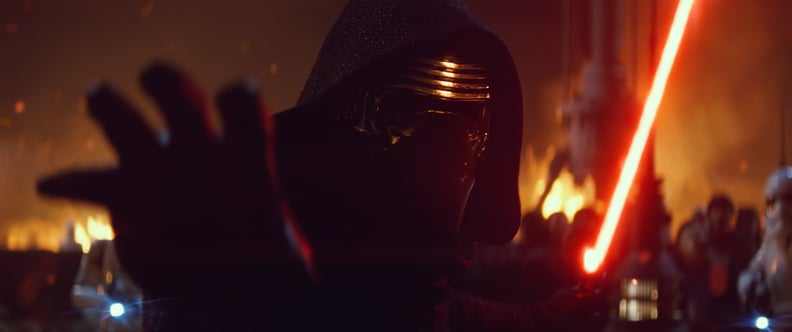 Kylo Ren's True Motives May Be Uncovered
Kylo Ren (aka Ben Solo), the petulant, patricide-loving baddie who takes over for Darth Vader in Episode VII, is a complicated character, to say the least. As the son of Leia Organa and Han Solo (the latter of which he later kills, RIP), it's explained that Kylo trained in his uncle Luke's Jedi academy, only to later be convinced to cross to the Dark Side of the Force and murder the rest of Luke's Padawans and go after Luke himself. He's portrayed as being evil, but very unstable, prone to flying off the handle at a moment's notice and deeply questioning his faith to the Dark Side ("I feel it again. The pull to the light."). Because of these incongruous personality traits, there's a theory floating around out there that suggests Kylo is actually a good guy, whose grand plan is to infiltrate the First Order from within so he can kill Supreme Leader Snoke.
Good or bad, it seems likely that we're going to get a definitive answer about his true motives in the next movie, if only because there's only so many innocent people Kylo can continue to kill until he passes over to the Dark Side for good.
06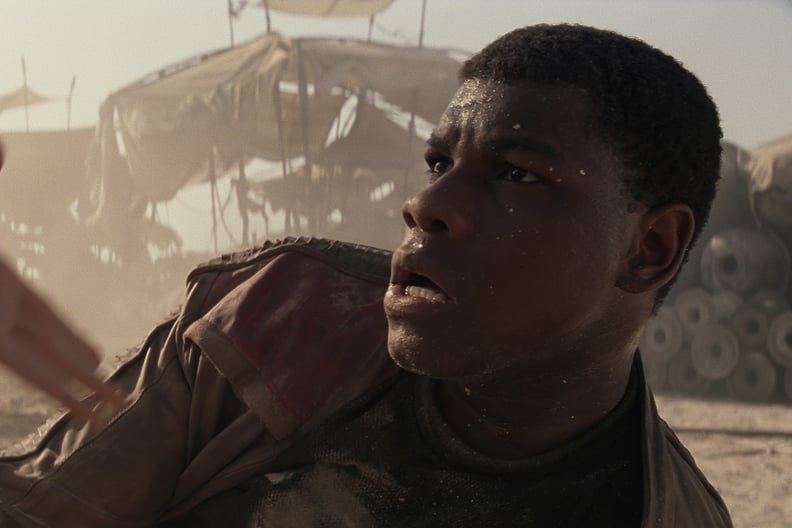 Finn Will Have an Action-Heavy Storyline After He Comes Out of His Coma
At the end of Episode VII, our boy Finn is in a coma at the Rebel base after unsuccessfully dueling Kylo Ren. Luckily, actor John Boyega confirmed that we won't have to wait around long for Finn to wake up and get back in on the action. "My part in the next film will be much more physical so I might be in the gym a bit more," he told Vogue, adding that Episode VIII will be "much darker" than previous installments. Not too much else can be said about his storyline in Episode VIII just yet (other than the assumption that he's going to have one hell of a revenge streak against Kylo for that nasty lightsaber slice up his back), but we're hoping that the film shows us a little bit more about Finn's backstory and his life as Stormtrooper FN-2187. What happened to his parents? Did he have any friends in the First Order? How long had he been wanting to escape?