This Is When the Final Season of Schitt's Creek Premieres
Schitt's Creek's Final Season Will Be Here Soon, and We're Not at All Ready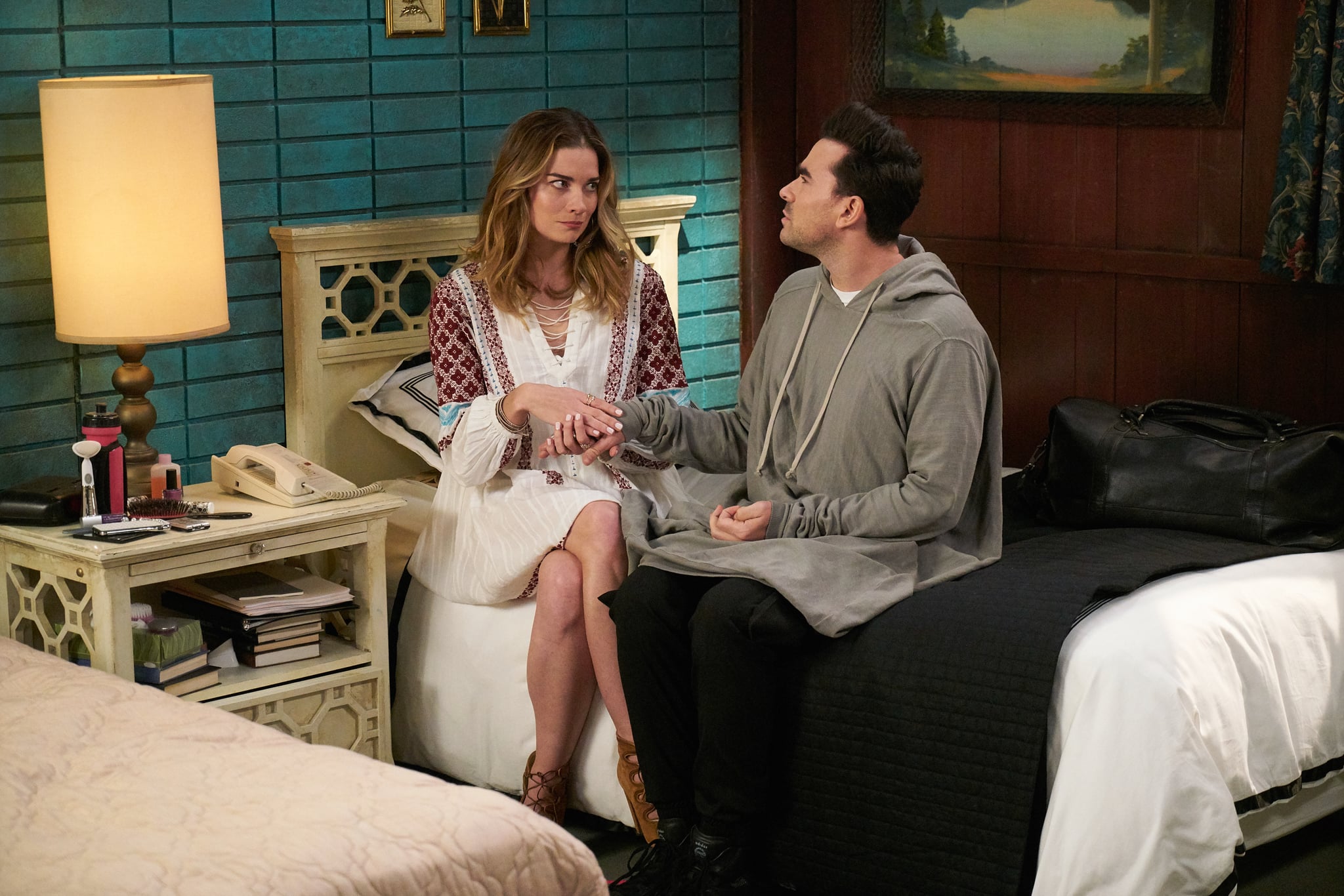 The sixth and final season of Schitt's Creek is only a few months away, and we're absolutely not ready to say goodbye. Coming off of their Emmy-nominated fifth season, the sitcom is going out on its own terms. So when can we expect to see the final batch of new episodes?
TVLine reported earlier in September that the 14-episode final season will arrive on Pop TV beginning on Tuesday, Jan. 7 at 9 p.m. "Schitt's Creek has become a pop-culture phenomenon fueled by the most talented cast and the most passionate fans in all of television, and the final season is sure to be weekly must-watch TV as we see what happens to the Roses," said Brad Schwartz, President of Pop TV, in a statement accompanying the announcement. "It is gut-wrenching to say goodbye, but we know this final season will deliver even more of the heart and humor that has made the series one of the best ever."
Details on the sixth season are still somewhat under wraps, although we're pretty sure what some of the major storylines will have to be. At the end of season five, Moira's planned film comeback falls to pieces when The Crows Have Eyes III: The Crowening is shelved, leaving Moira distraught on the floor of the motel closet. Alexis discovers what it means to actually miss her loved ones as she gets ready to leave to join Ted on a trip to the Galapagos. And, of course, David is engaged to Patrick, and nothing brings the funny (or the mishaps) like wedding planning!
While many shows get canceled without enough notice to craft an appropriate finale, Schitt's Creek is one of the rare shows that's choosing to go out on its own terms, despite having a breakthrough year that's led to more critical acclaim and popular support than ever.
"We are so grateful to have been given the time and creative freedom to tell this story in its totality, concluding with a final chapter that we had envisioned from the very beginning. It's not lost on us what a rare privilege it is in this industry to get to decide when your show should take its final bow," wrote Dan Levy on his Twitter in March when he announced the sixth season would be the last. We don't know what we'll do without Schitt's Creek — after all, it is, simply, the best.