Netflix's Who Killed Sara? Is the Perfect Murder Mystery, and I Don't Say That Lightly
When I first stumbled across Netflix's Who Killed Sara?, I had been in the mood for a true-crime documentary. Much like an episode of Law and Order — where if you don't change the channel quick enough you have to watch the whole thing — it didn't take long before I forgot about true crime and was all in on the murder mystery of just who killed Sara. The 10-episode Spanish-language series hails from Mexico and centers on Alex Guzmán, who has spent the last 18 years in prison after being framed for the murder of his sister Sara. Now out of prison, Alex is seeking revenge on the Lazcano family, who he believes are the true murderers and who tricked him into taking the fall.
Who Killed Sara? kept me on my toes from start to finish, having me believe that nearly everyone was the killer at one point. I mean, the Lazcano family is up to some shady sh*t that gets even shadier towards episode 10. Not quite telenovela dramatic, the Netflix original series hits the sweet spot when it comes to connecting all the subplots in a meaningful way. And if subtitles aren't your thing, there are English, German, French, and Italian dubs available. If I haven't sold you on the show just yet, below are just three of the biggest reasons why Who Killed Sara? should be your new obsession.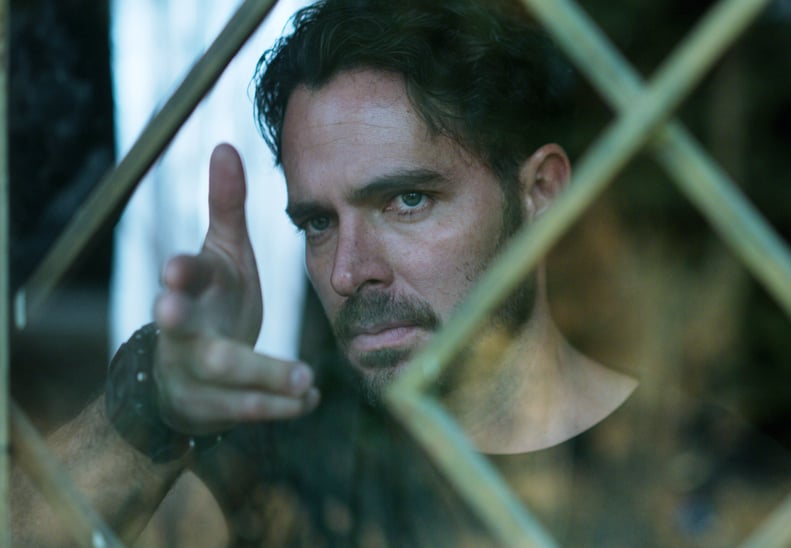 The Murder Mystery Aspect Keeps You Engaged the Entire Time
In a world where every new show or movie seems to be a reinterpretation or remake of an older story, Who Killed Sara? is a breath of fresh air to the murder mystery genre. While it has all the elements of a good murder mystery series — including a powerful family, someone that's been framed for murder, and forbidden love — it manages to combine them in a way that's new and refreshing.
Alex thinks he knows who's behind it all, but an online user named Diana the Huntress leaves him questioning everything. Then, there's Elisa Lazcano, who has fallen in love with Alex while secretly working with him to get revenge on her family. It's a hot mess, but the good kind. Everyone has something to hide, but it's not always what you may think. The fact that I kept flip-flopping on who I thought the killer was and couldn't predict how the season ends is proof that Who Killed Sara? will keep you engaged right up until the end.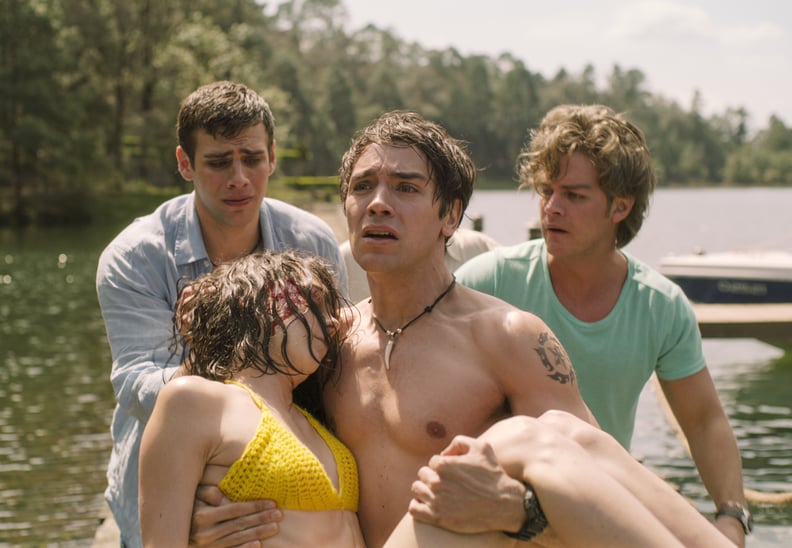 The Flashbacks Are Utilized in the Best Way Possible
Flashbacks are nothing new when it comes to murder mysteries — just look at Cold Case and How to Get Away With Murder. Who Killed Sara? begins with Sara's death via a parasailing "accident" and sets the tone for the rest of the series. Rather than coming at specific points during the episode, flashbacks are utilized to uncover the motivations of Alex, the various Lazcanos, and the Lazcanos' associates. Not sure who a character is? A flashback is certain to come along to let you know. Need clarity on the status of a relationship? A flashback is there to let you know who was in love with who and how it ended. If anything, the flashbacks made me care more about the characters since I was able to see how they grew over the 18 years Alex was in jail.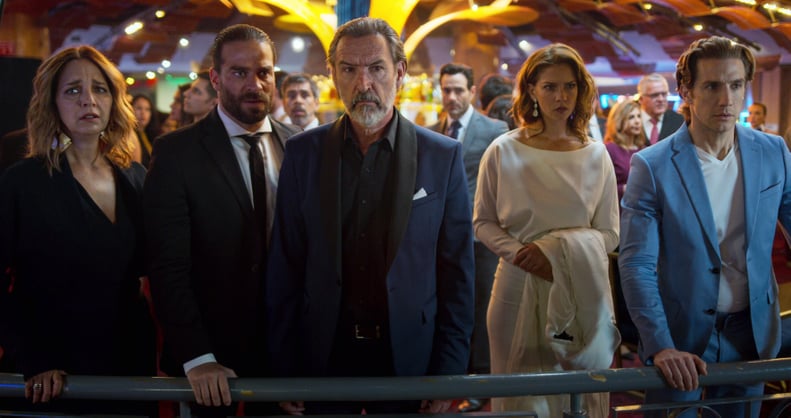 The Cast Elevates the Show to the Next Level
The show stars Manolo Cardona as Alex Guzmán, Ginés García Millán as Lazcano patriarch César, Claudia Ramírez as Lazcano matriarch Mariana, Carolina Miranda as youngest Lazcano Elisa, Alejandro Nones as Sara's former boyfriend Rodolfo Lazcano, and Eugenio Siller as José María "Chema" Lazcano. The cast has been seen in everything from Narcos and Periodistas to Señora Acero and Rebelde.
Did I find myself seeking out all of the actors' social media while watching the show? Yes, but eye candy can only take you so far if a show is terrible. Luckily, Who Killed Sara? doesn't have that issue and each member of the cast simply elevates the already captivating story with their enigmatic portrayals. Sparks fly whenever Cardona and Miranda are paired together on screen and you can truly feel the hurt and betrayal Siller has when dealing with Millán as his homophobic father. I really was rooting for everyone to find closure by the end, except for César because he's the worst.
Thankfully, Who Killed Sara? is getting a second season because I'm not ready to let Alex and the Lazcanos go just yet.