Wondering Why You Recognize Jasmine From the New Aladdin? We Can Help With That
With the release of Disney's live-action remake of Aladdin just around the corner, we're excited to see every detail of the new Agrabah. Aside from Will Smith as the Genie, most of the main cast is made up of relative newcomers for whom this is their first big blockbuster role. Naomi Scott, the British actress who plays the brave, strong-willed Princess Jasmine, is no stranger to the big screen, but this is definitely her biggest role to date.
In a sense, Aladdin is bringing Scott's career full circle. The actress got her first screen credits a decade ago with a couple of Disney-branded projects. In 2009, she costarred as "Megan" in Life Bites, a British-produced sketch comedy show that lasted for two seasons. From there, she moved over into mainstream Disney Channel with a role in the 2011 TV movie Lemonade Mouth and an accompanying short, Lemonade Mouth: Somebody.
Scott then shifted from TV movies to straight-up TV shows, becoming a series regular on the Fox sci-fi drama Terra Nova in 2011 (pictured below, far left). Unfortunately, the show faltered along the way, and ultimately, Fox chose not to renew after just one season; attempts to shop the series elsewhere were unsuccessful, and Scott was out of a job.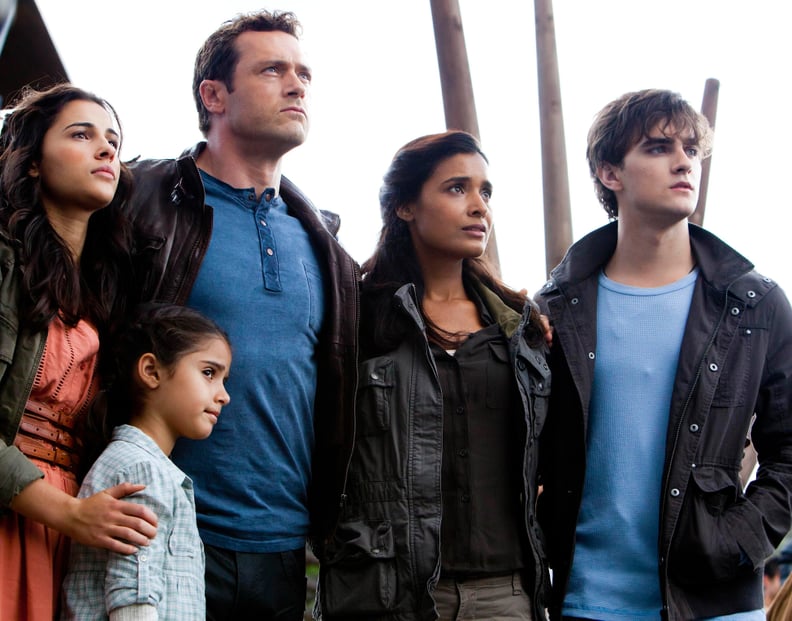 Over the next few years, Scott spent most of her time doing short films and music videos, including her Lemonade Mouth costar Bridgit Mendler's "Hurricane" video. She also popped up for a couple of episodes of the British mystery series Inspector Lewis in 2015. During this period, she focused on her personal life: she married soccer player Jordan Spence in 2014; the couple reportedly met at church. Scott did have a minor role in The Martian, but her scenes as Ryoko ended up being cut from the theatrical release and only appear on the extended cut.
It turned out to be a big year for Scott in 2015, as she was cast as Kimberley Hart, the Pink Power Ranger, in the 2017 Power Rangers adaptation. From there, her career launched into more and more high-profile projects, particularly two major remakes. Along with playing Princess Jasmine in this year's Aladdin live-action film, she plays Elena, one of the Angels in the upcoming Charlie's Angels sequel. We can't wait to see Scott tackle more amazing roles in the future!