You're Not Alone If You Think Mr. Porter on 13 Reasons Why Looks Familiar
While the cast of 13 Reasons Why is mostly made up of relatively new or unknown actors (at least before season one launched them to fame), there's one face that probably seems really, really familiar: Mr. Porter. As one of the notorious 13 reasons high school student Hannah Baker chooses to commit suicide in the first season, the Liberty High School guidance counselor interacts with many of the characters as they navigate the aftermath of Hannah's death. If you have feelings about Mr. Porter that you want to get off your chest, direct your questions to actor Derek Luke.
There's a good chance you've seen the 42-year-old star before, especially if you're a fan of inspiring sports movies. In Glory Road, he pops up as Bobby Joe Hill, and in 2004's Friday Night Lights, he plays running back James "Boobie" Miles. If music-themed biopics are more your speed, you might recognize him from Notorious, where he took on the role of Sean "Puffy" Combs.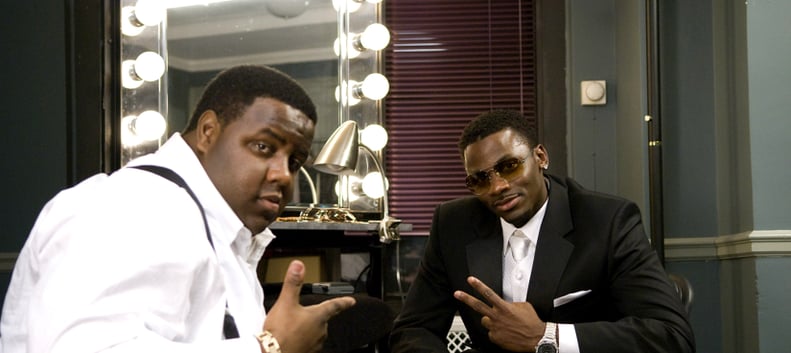 Luke also appears in Antwone Fisher (in the titular role) and Captain America: The First Avenger. More recently, the actor — who hails from New Jersey — was on Rogue and Roots, and had lengthy guest starring roles in shows like The Americans and Empire (as the extremely sexy Malcolm Deveaux, don't @ me).
The end of 13 Reasons Why's second season might leave you wondering if Mr. Porter is off the show for good, given how his story wraps up. While there's still no word on if season three is definitely in the works, we have a feeling this isn't the last we've seen of the former guidance counselor.