Who Plays Queen Elizabeth II on The Crown Season 5?
Imelda Staunton Has Officially Been Named The Crown's Final Queen Elizabeth II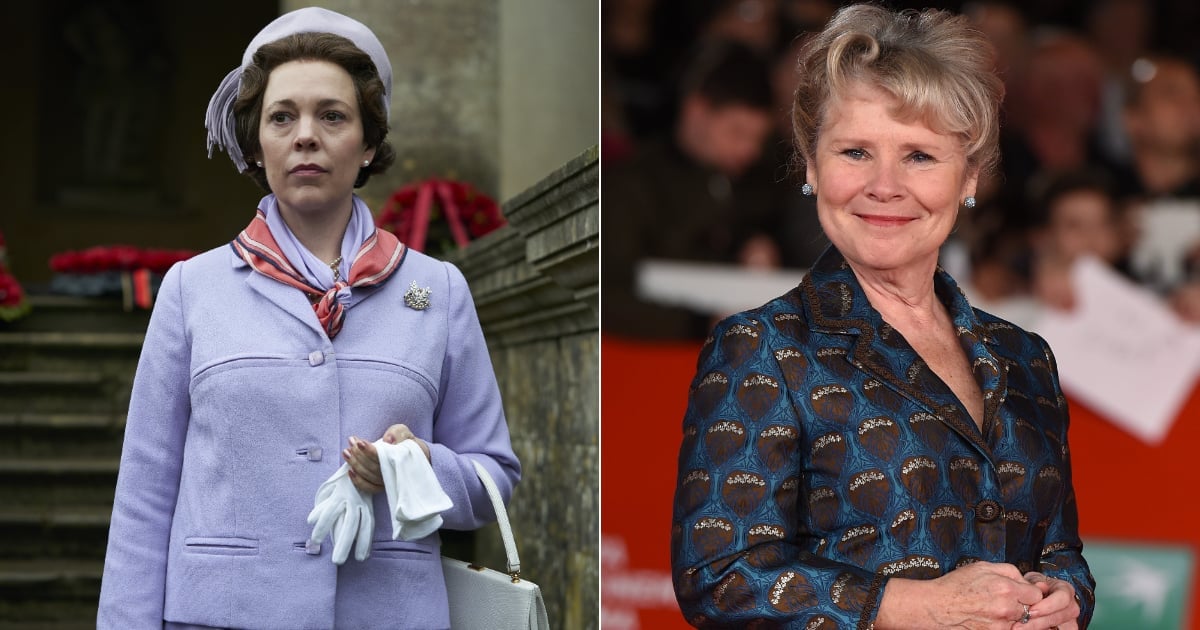 We're still reeling from The Crown's intense third season, but Netflix has already queued up the cast for seasons five. While Olivia Colman, Helena Bonham Carter, and Tobias Menzies will continue to lead the set of actors tackling the roles into season four in 2020, fans will meet a new ensemble who will carry the story of the British royal family into the 1990s and onward. Back in November 2019, Deadline reported that the streaming service had begun searching for cast replacements and had entered negotiations with the new queen: Harry Potter's Imelda Staunton. Jan. 31, Netflix announced that Staunton was officially taking over Colman's crown. Like the queens before her, Staunton will reign for two seasons with her second run also serving as the series's final season.
Staunton is perhaps best known for portraying Professor Dolores Umbridge in Harry Potter , and more recently, appeared in the Downton Abbey movie, Maleficent: Mistress of Evil, and A Confession opposite Sherlock's Martin Freeman. While the Oscar-nominated 63-year-old actress's casting does dash any hope for Helen Mirren, it does promise some sensational drama in the show's final season.
"I have loved watching The Crown from the very start," Staunton said in a statement. "As an actor, it was a joy to see how both Claire Foy and Olivia Colman brought something special and unique to Peter Morgan's scripts. I am genuinely honored to be joining such an exceptional creative team and to be taking The Crown to its conclusion."
Fans still have Colman, Helena Bonham Carter, and Tobias Menzies for their final go-round in 2020's season four, which will also introduce Gillian Anderson as UK Prime Minister Margaret Thatcher and Emma Corrin as a young Diana Spencer. The Crown's fifth season will most likely be arriving in late 2021, once production can begin after the COVID-19 pandemic.