Why Evan Peters Isn't on American Horror Story: 1984
Why You Haven't Seen Evan Peters in This Season of American Horror Story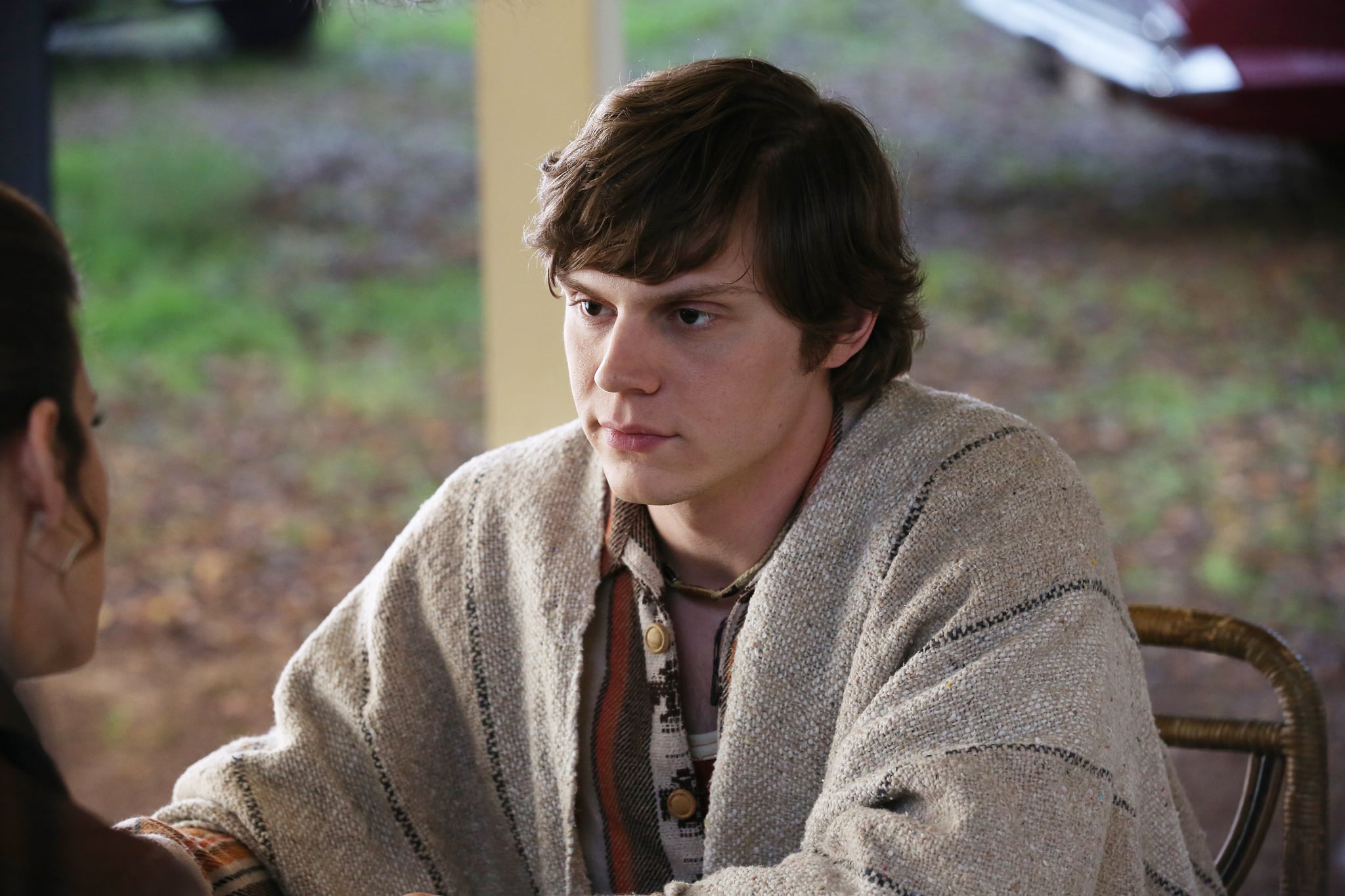 American Horror Story: 1984 is off to a grisly start, but we can't help but feel like something is missing. That something, specifically, is Evan Peters, who's appeared in every season of American Horror Story since gracing the show as the sweet (but murderous) Tate Langdon. To be clear, Peters isn't entirely MIA. We've seen him on Pose, and his love life has been making headlines. But he hasn't been and won't be on American Horror Story this season, despite being a key player in Ryan Murphy's spooky universe. So why isn't Peters on AHS: 1984? Channeling our inner Lana Winters, we've got the scoop on the bad news — and maybe good news.
The bad news has been public for a minute. Back in April, the actor confirmed with Extra that he wasn't participating in the new AHS season. When asked if he would be involved in season nine, Peters replied, "No, I'm going to sit a season out." This was around the time that outlets confirmed his breakup with AHS costar Emma Roberts, to whom he was engaged and dated on and off for several years.
We can speculate on many reasons he went on hiatus, but it looks like Peters just needed a break from his dark roles on American Horror Story. He's been quite frank about the sinister content on American Horror Story.
"It's just exhausting. It's really mentally draining, and you don't want to go to those places ever in your life. And so you have to go there for the scenes, and it ends up integrating it somehow into your life," he told GQ in 2018.
It's understandable. As far as American Horror Story goes, 1984 is a wildly violent installation, with a handful of serial killers on the loose. In addition to good-hearted characters such as Kit Walker, Peters has also played downright despicable villains on the series. We can't even imagine occupying the bigoted and manipulative headspace of his character Kai Anderson from Cult.
Back in March, Peters followed up with British GQ regarding his statements on American Horror Story. "I'm going to take a break, regroup, decompress, get back in touch with what I feel like I want to do. Not that I didn't want to do any of those roles — they're exactly what I wanted to do. It was just zero to 100 instantaneously," the actor commented.
The good news? Peters never said that he wasn't returning to American Horror Story. If you're longing for an Evan Peters binge pronto, his filmography is certainly full enough to keep you occupied; the actor has been productive during his off time as well. He appeared in Dark Phoenix this year, and he'll soon play a detective on the limited HBO series Mare of Easttown. Meanwhile, we'll be waiting for Peters when he returns, hopefully playing a less twisted character in his next gig.