Why Is Dancing With the Stars on Disney+ Now?
Here's Why "DWTS" Is on Disney+ Now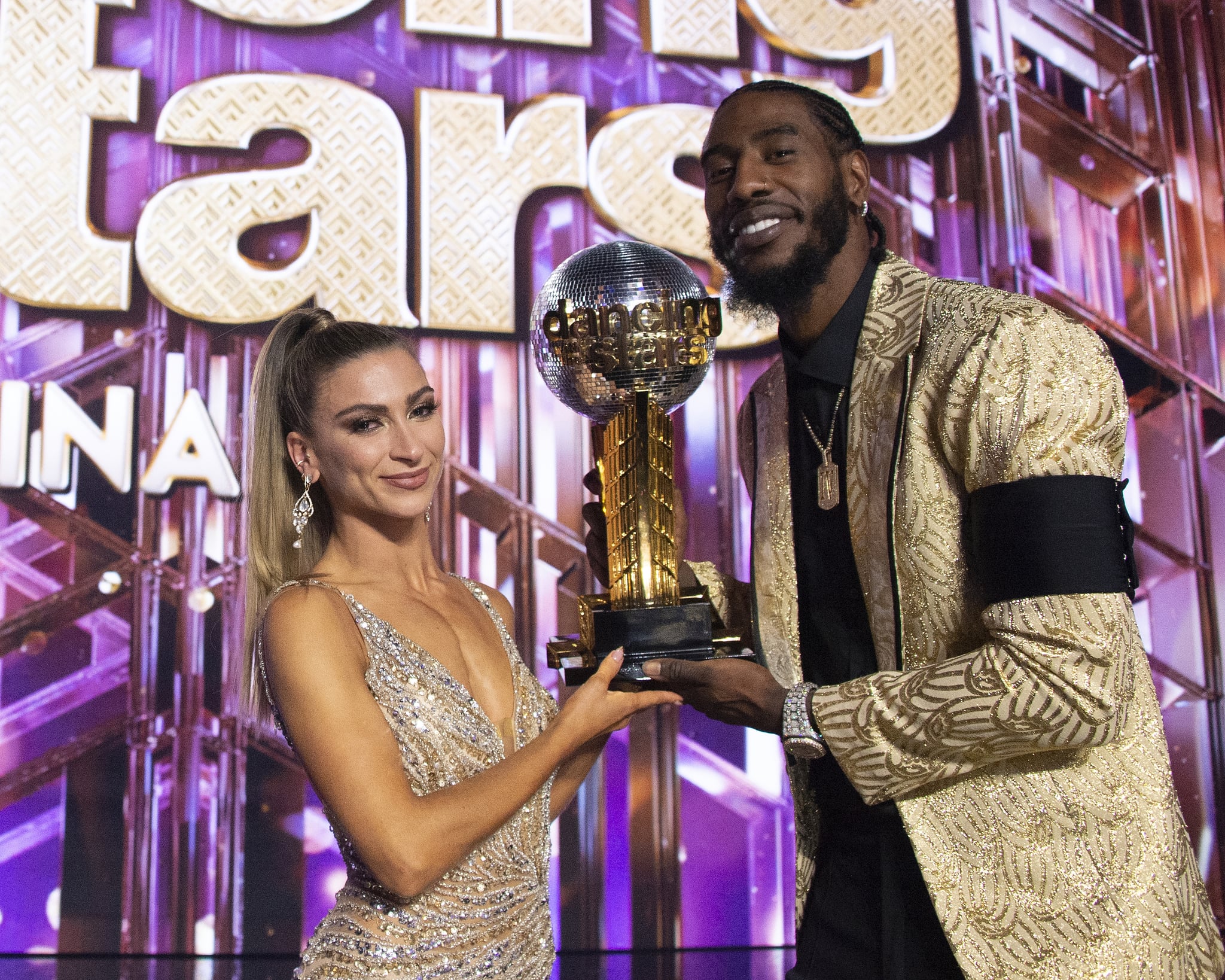 "Dancing With the Stars" has been on our screens for 30 seasons. Yes, you read that number right. For the past 16 years, ABC has played host to the popular dance competition that has crowned winners, including Hannah Brown, Adam Rippon, Jordan Fisher, Amber Riley, and Nyle DiMarco. Everyone and their mothers seems to have been on the show at this point, yet the network keeps finding more people to compete. For seasons 31 and 32, though, the show is moving off of ABC and onto Disney+.
Why Is "
Dancing With the Stars

" on Disney+?

In a unique move, Disney — the parent company of ABC — decided to move "Dancing With the Stars" to the streaming service, making it the first live show to air on Disney+. The announcement also stated the reason for the big change: football. "After over 30 seasons of the program on ABC, including two spinoffs, 'Dancing with the Stars' will move off of ABC this fall in order for the Network to showcase several Monday Night Football games as well as develop and invest in new and future programming," an announcement to ABC's affiliates read (via Deadline).
How Will "Dancing With the Stars" Be Different on Disney+?
So what does this mean for "DWTS" fans? Well, if you want to keep watching the show, you'll have to subscribe to Disney+ now. When season 31 returns this fall, it'll only be available to stream on Disney+, and it'll still be live — but it'll just be in a different place. Since Disney+ doesn't have ad breaks, it also means you'll be in for a lot more dancing, as the show will replace its usual 34 minutes of commercials with more choreo, according to Variety. Moving it to Disney+ also means it'll be easier to rewatch it after the original airing or to watch it later if you miss it.
That's the beauty of streaming services! "Dancing With the Stars" season 31 premieres Sept. 19 on Disney+.