Wu-Tang: An American Saga Cast on Season 3, Hip-Hop History
The "Wu-Tang: An American Saga" Cast on Retelling the Clan's Story: "Art and Life Mimic Each Other"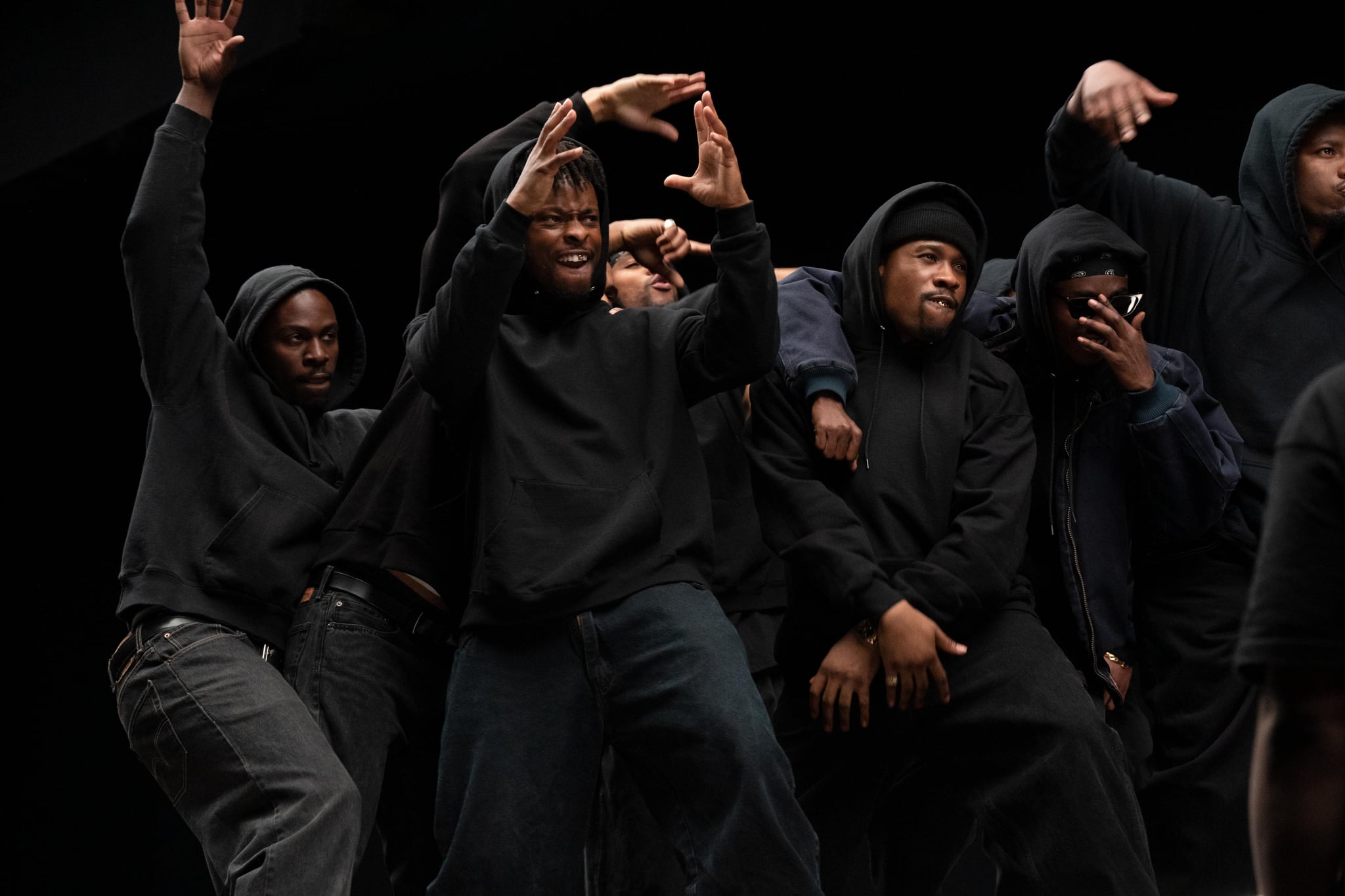 "Wu-Tang: An America Saga" may be bidding fans farewell after an impressive three-season run, each full of exciting hip-hop misadventures, but the story isn't ending without one last mind-blowing lap. The hit biopic drama, which made its splashy debut back in 2019, kicked off its third and final season on Hulu on Feb. 15, jumping to Wu-Tang Clan's wild success years after the big basement flood that almost ruined their solo albums. As the crew try to ride out their five-year plan — orchestrated by leader Bobby, aka RZA (Ashton Sanders) — the downsides of money, power, and fame test their will to stick together.
Fans of "Wu-Tang: An America Saga" are certainly sad to see the imaginative, truth-inspired hip-hop series come to an end, but the cast — which includes Sanders, Shameik Moore (Sha Raider/Raekwon), Siddiq Saunderson (Dennis Coles/Ghostface Killah), TJ Atoms (Ol' Dirty Bastard), Dave East (Method Man), Johnell Young (GZA), Uyoata Udi (Inspectah Deck), Damani Sease (U-God), Zolee Griggs (Shurrie Diggs), Julian Elijah Martinez (Divine), and Marcus Callender (Power) — tell POPSUGAR they're content with the show's conclusion — mainly because the real-life story has been well-documented for decades now.
"I think it's dope that we did it, and it's dope that we're ending it right."
"Y'all know what happened after this," Sanders says of season three's finale, which airs on April 5, while East notes that he's comforted in knowing he was able to "be a part of history." Still, their castmates share viewers' disappointment about "Wu-Tang: An American Saga"'s season three being its final installment, like Griggs, Saunderson, and Atoms, who all agree "it's super bittersweet."
"I feel like [the show] is definitely one of those things that the culture needed," the latter adds. "Perfect to have three seasons because it's one of those things where it's a lot of new actors, a lot of young faces, so it's also time for everybody to grow past that and become more. I think it's dope that we did it, and it's dope that we're ending it right. People are not over us and they want more, [but] we did it the right way."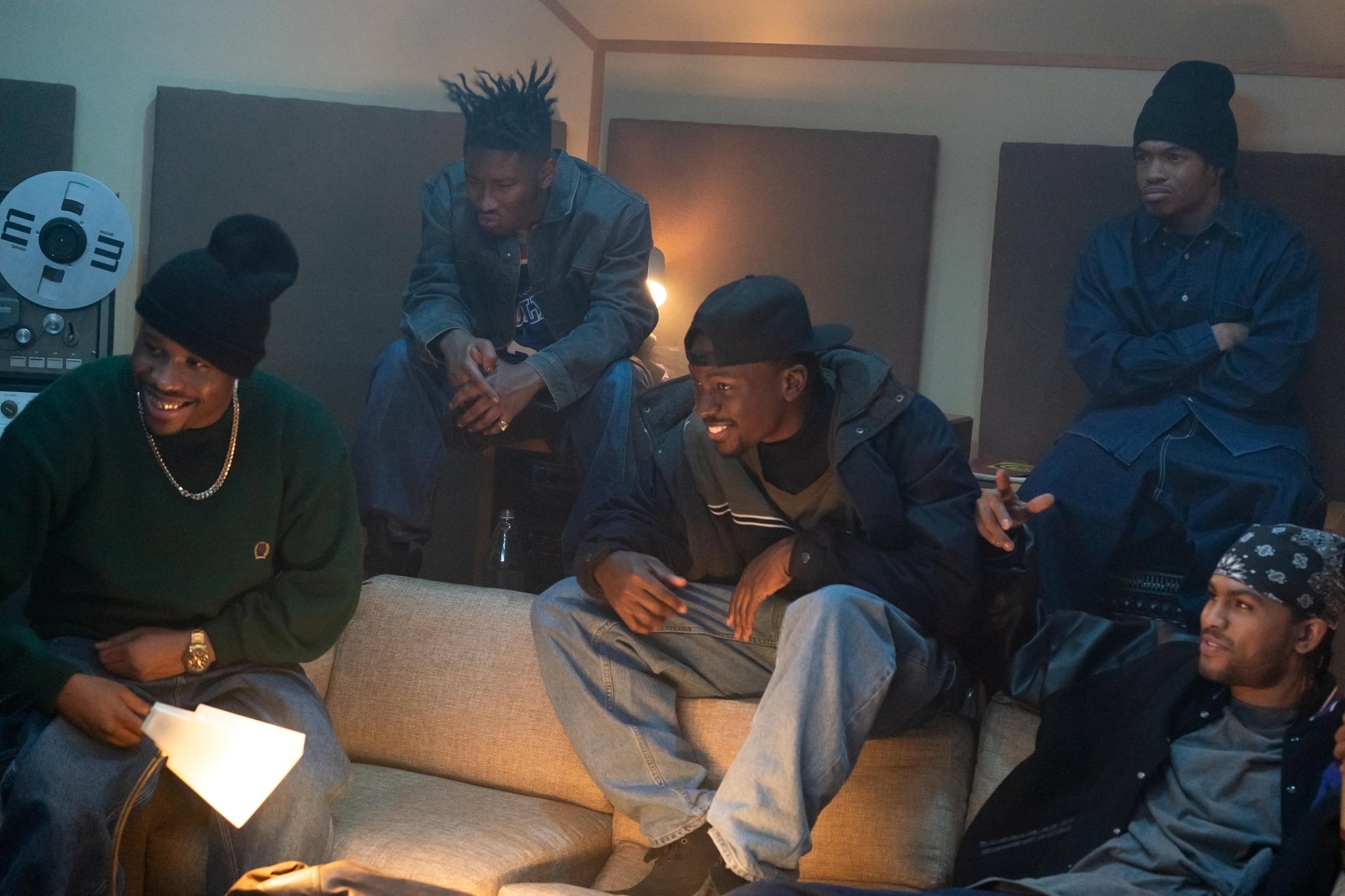 "Wu-Tang: An American Saga" has been, as Atoms puts it, "a dream come true" for the cast, especially as it marked a major milestone in many of their budding acting careers. Sanders and Moore both had TV roles and at least one big feature film under their belt when the show first debuted — "Moonlight" and "The Equalizer 2" for the former, and "Dope," "The Get Down," and "Spider-Man: Into the Spider-Verse" for the latter — but others like East, Atoms, Saunderson, Young, Udi, Sease, and Martinez all found their defining breakout roles in their Hulu drama.
"The dopest part, to me, is I'll be going through the airport and people will run down on me for the Method Man role," reveals East, who's also a rapper in real life. "They might not even know I'm Dave East, that I've done other sh*t . . . I've seen just the attention the show gets from all different walks of life — every race, old ladies; there's no type of person that hasn't said something to me about the show. So it just lets me know the reach that Wu-Tang got, even this many years later, and we all portraying them."
The task of depicting hip-hop legends was initially a challenge for the modern-day Wu-Tang Clan, but the talented cast all consider it an honor to be so young yet so influential in resurrecting history for a new generation of wide-eyed fans. "It's like a conundrum," Griggs remarks. "It's really cool though because you have people our age who give props, or I've got old heads who were here before me, really lived it, seen it, and they're giving me props . . . I'm like, 'Dang, this is really a cultural movement.' I wasn't even around or I was a baby, and these people are speaking to me with such passion and life. You can feel how it really resonated with them."
"It's dope that we're reintroducing this cool-ass f*cking group to our generation . . . that people have been able to enjoy it and we're putting them onto this culture."
Sanders echoes similar sentiments of the surprising fan response, noting that he and Moore, both 27 years old, knew about Wu-Tang Clan growing up but "we weren't banging the music." "We knew hit songs, so even for us getting into the characters, we really had to go and listen to the music, go back into this time period, and really get to know these guys," he explains. "But it's dope that we're reintroducing this cool-ass f*cking group to our generation . . . that people have been able to enjoy it and we're putting them onto this culture."
Moore agrees and adds, "It's an honor to be actors in RZA's version of the reality of Wu-Tang. And in order to do that, we had to do our own research to bring that energy to the audience. So we did the research for our generation, basically, and they get to just watch us. They get the story."
Even amid all the praise from peers, older fans, and "Wu-Tang: An American Saga"'s creators, Saunderson admits it's still hard to appreciate the weight of the work he and the rest of the cast have done. "You can't really see it when you're so close to it because when we're filming, I'm just focused on getting through the day," he shares, "but I think that's why I'm happy that it's ending, because it has the space to breathe, and then you can really feel the impact that they obviously have made that we, as the new generation of Wu, have also made. I think as time unravels, I see it more and more."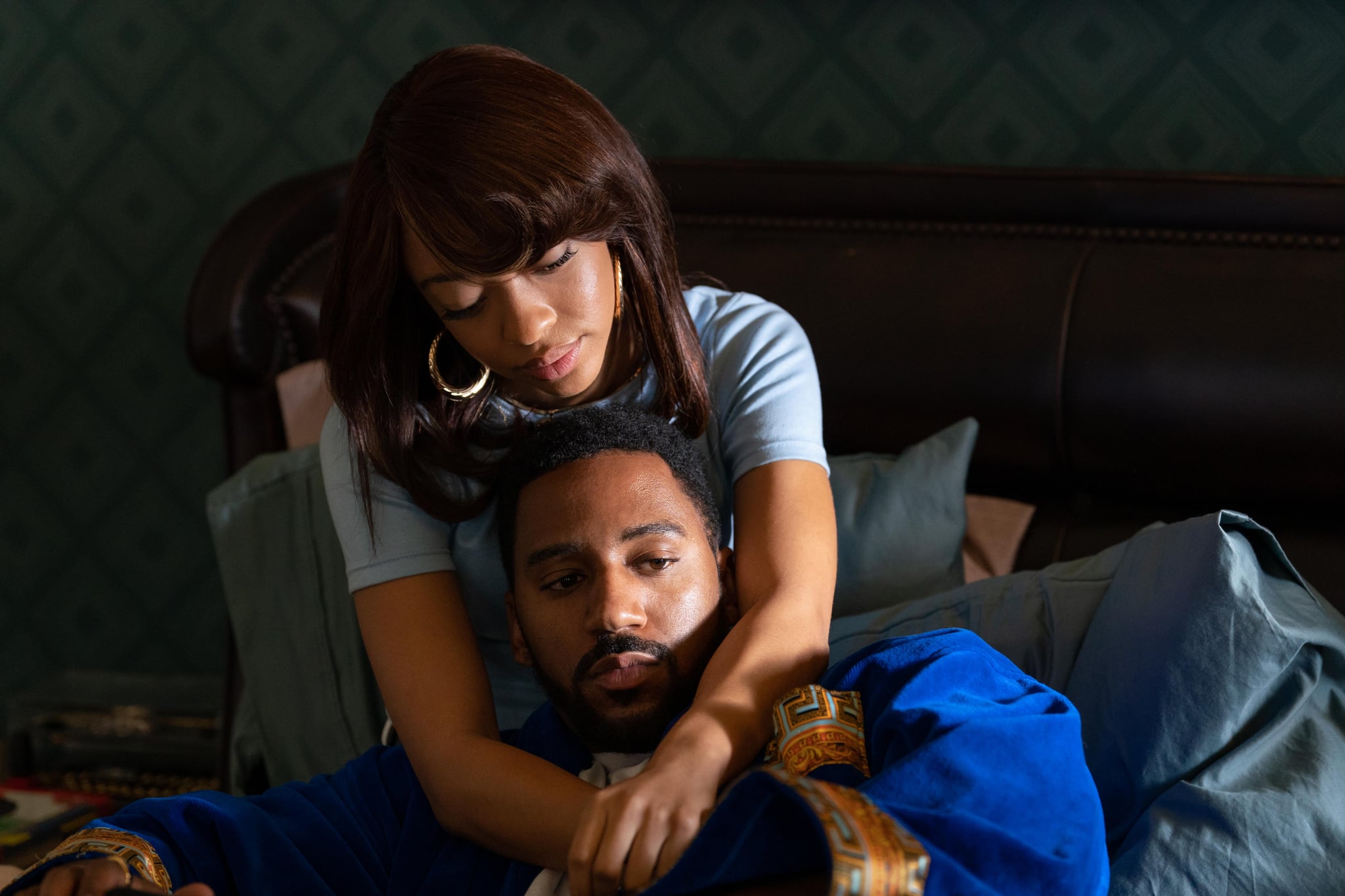 Looking back on all three seasons, it's evident the "Wu-Tang: An American Saga" cast have evolved both in their roles and as individuals. Cocreator RZA jokes that someone like Griggs "wasn't even legal enough to have a glass of wine when we met," but the actor expresses gratitude for the "beautiful experience" that saw her grow into her womanhood while portraying her version of the iconic producer's sister.
"Now being officially a part of this family, I never once really questioned why I was playing who I was playing."
"For me to come in [around] 21 years old to 25 and endure [that era] at the same age they did, it's kind of like our lives are mirroring theirs," she says of her and the cast. "We are also in an upward trajectory of our careers and things like that in real life, so it's been amazing to see the art and life mimic each other."
One thing Saunderson says he'll take from this experience through the rest of his career is "the sheer confidence and swagger of Wu-Tang." "That's something that I feel like I've had in me for a long time, but now being officially a part of this family, I never once really questioned why I was playing who I was playing," he shares. ". . . It's not coming from a place of ego, but just coming from a place of I can, and I will. That is something that I will always hold dear to me."
That and having close-knit relationships with the real members of Wu-Tang Clan, some of whom — like Method Man and Ghostface Killah — served as consultants for the series. "I can call Ghost, I can call RZA, and I know that they are going to be rooting for me and making sure that I'm OK on so many different levels," Saunderson adds.
As "Wu-Tang: An American Saga" rides out its last season, Griggs says she's "excited to see how [it] leaves a mark in history." Meanwhile, Sanders believes the series has only done great things for Wu-Tang Clan's legacy, as he notes the group have "become more relevant themselves because of the success of the show." "It's like blessings on both sides."
While it's the end of the road for Wu-Tang Clan's onscreen depiction (at least for now), Atoms and East believe hip-hop fans can look forward to more famous tales in the future — like, perhaps, Dipset's story. "I'm from Harlem, so that'd be pretty cool. The Dipset series," East says with a laugh. "They need to do [that]."
The first three episodes of "Wu-Tang: An American Saga" season three are now streaming on Hulu.