Is Zoë Kravitz's Catwoman in The Batman Bisexual?
Zoë Kravitz Confirms Her Version of Catwoman in "The Batman" Is Bisexual
Watch out! This post contains spoilers.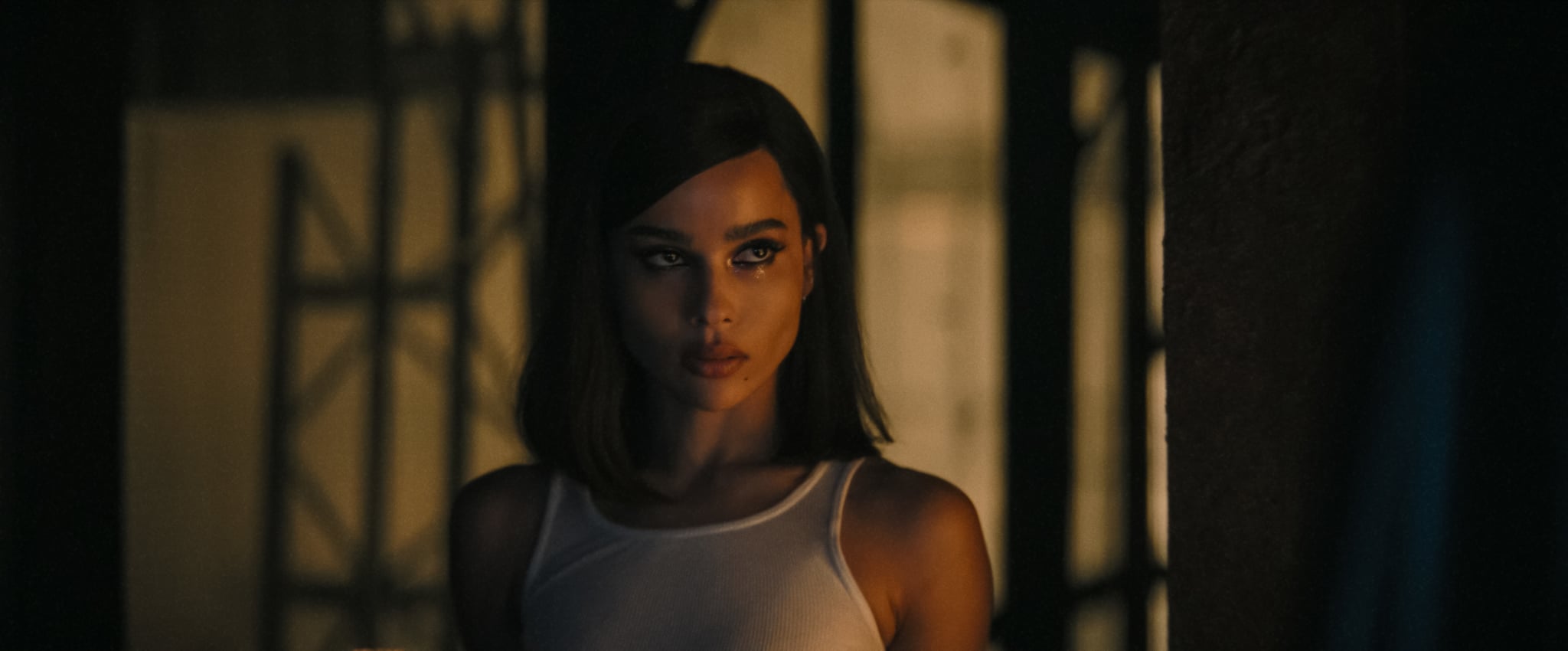 On March 4, DC Comics fans will see Zoë Kravitz step into the role of Catwoman, aka Selina Kyle, in "The Batman," starring "Twilight" alum Robert Pattinson. Ahead of the film's release, Kravitz is opening up about her character's sexuality. A scene that shows Selina calling her friend Anika "baby" while looking for her in her apartment is causing many viewers to wonder, is Selina bisexual? "That's definitely the way I interpreted that, that they had some kind of romantic relationship," the 33-year-old star told Pedestrian.tv in a recent interview.
"The Batman" director Matt Reeves also weighed in on the sexuality of Kravitz's version of Catwoman. "In terms of her relationship with Anika, I spoke to Zoë very early on and one of the things she said which I loved was that: 'She's drawn to strays because she was a stray and so she really wants to care for these strays because she doesn't want to be that way anymore and Anika is like a stray and she loves her,'" he said. "'She actually represents this connection that she has to her mother who she lost, who was a stray anymore.'"
Reeves concluded: "So I don't think we meant to go directly in that way, but you can interpret it that way for sure. She has an intimacy with that character and it's a tremendous and deep caring for that character, more so than a sexual thing, but there was meant to be quite an intimate relationship between them."
On Feb. 28, Kravitz's stepdad, Jason Momoa, and rumored boyfriend, Channing Tatum, boarded a last-minute flight to support her at a screening of "The Batman." "CHEEEEHUUUUUUUU. SO EXCITED @channingtatum and I are on our way to see our ZOZO. finally @thebatman premiere," the "Aquaman" actor captioned his Instagram post. "i'm so beyond proud of you @zoeisabellakravitz all my aloha to @adamweitsman and @daveophilly for making this happen at the last minute. mahalo @wbpictures for the invite. we are very grateful. ALOHA J and C"
Image Source: Warner Bros. Pictures