ASA Ruling on Explicit Ads in My Talking Tom Game App
Yikes: A Sexually Explicit Ad Pops Up in Children's App My Talking Tom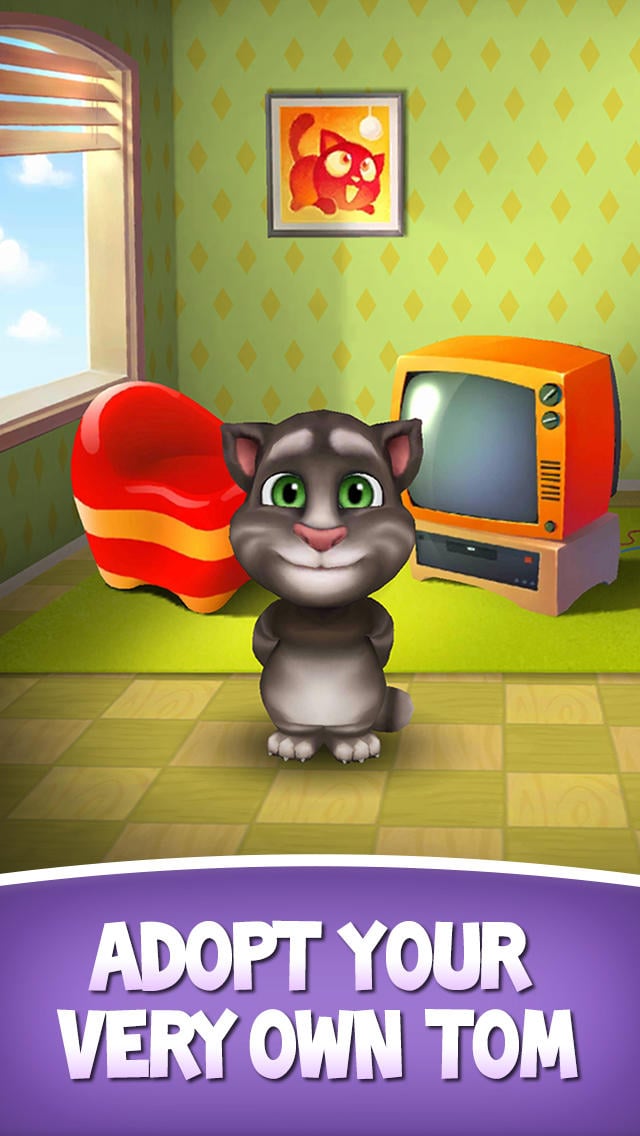 My Talking Tom is a smartphone game app that allows children to virtually adopt and nurture the eponymous kitten. Developed by British gaming company Outfit7, the app is highly rated on the iPhone's App Store, with four and a half stars out of five. Though popular, My Talking Tom has one serious problem.
Parents were recently horrified to discover that the game occasionally reveals sexually explicit ads of fully naked women with text that reads, "Wanna f*ck?" Let that sink in for a moment.
The cringeworthy news broke after the UK's Advertising Standards Authority, or ASA, looked into a complaint made by the parents of two young children — 7 and 2 years old, respectively — who had been playing My Talking Tom when the ad appeared. The ASA then contacted the company behind the ad, Plymouth Associates. (Side note: Plymouth Associates operates an adult dating site . . . that facilitates affairs.)
According to the ASA ruling, Plymouth Associates was totally oblivious of the placement of the ad. The ruling read, "They believed that a third party, without their knowledge or consent, might have found a temporary means of exploiting the app by inserting malicious ad code." Meanwhile, Outfit7 is chalking it up to a mere technical error.
In the end, the ASA could only ask Plymouth Associates Ltd. to ensure that their ads would not appear in children's apps going forward — before they shock any more little ones.