Adam LaRoche Retires From White Sox After Son Is Banned
Should This Boy Be Allowed to Spend Every Day With His Pro Baseball Player Dad?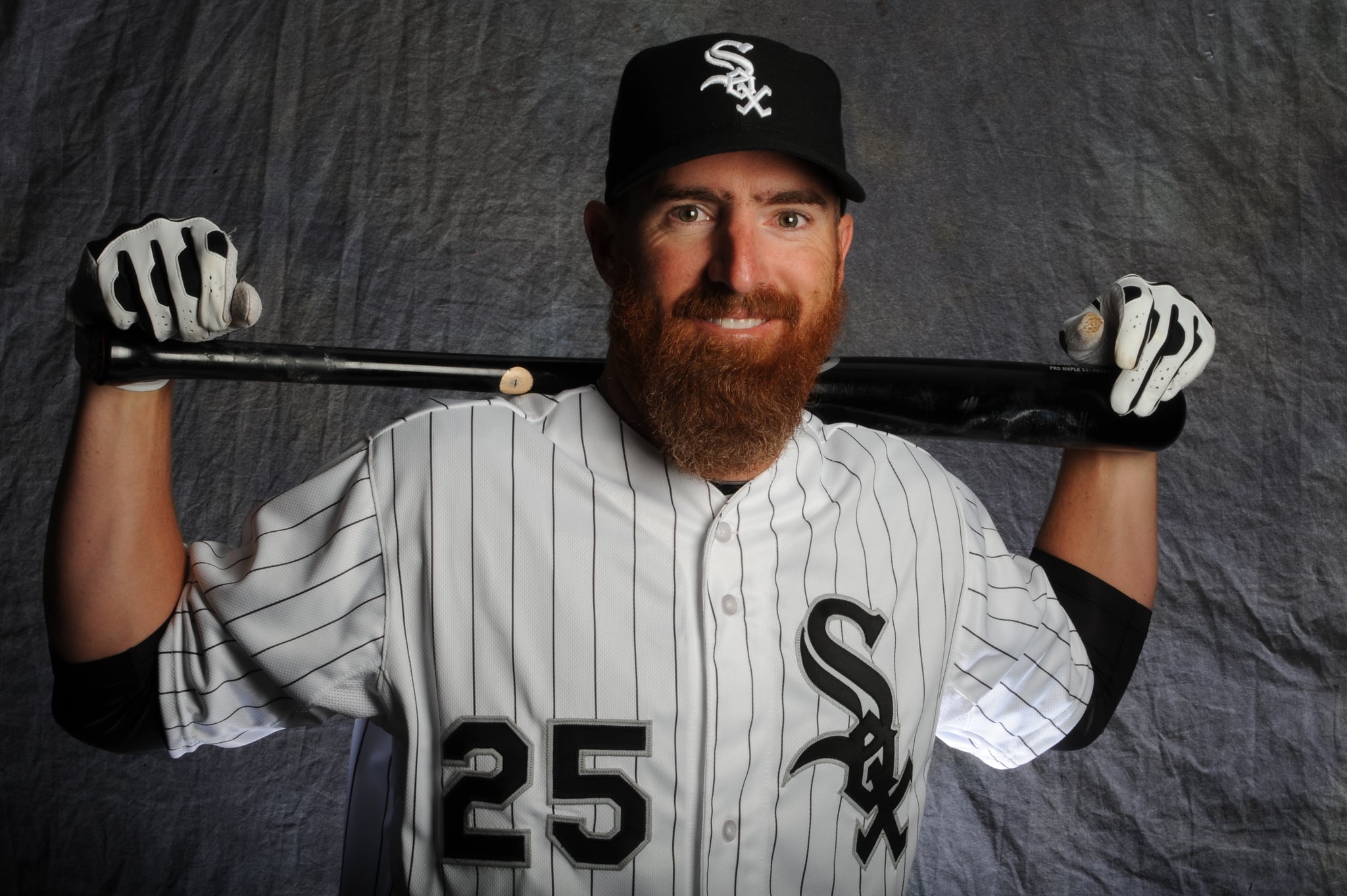 Adam LaRoche, designated hitter for the Chicago White Sox and dad to 14-year-old Drake, just retired from baseball and walked away from a $13 million contract after the club asked him to cut back on the frequency with which he brought his son, Drake, to the ball park — seeing as he brought him to work every day.
Just last year, the Chicago Tribune featured LaRoche and Drake, calling their baseball story a "remarkable" one: "Players' children are often seen around ballparks, but few major-league kids have an arrangement like Drake's, which also includes occasional road trips, and LaRoche said not every organization would embrace it like the Sox have." Less than a year later, though, it doesn't seem as though the Sox are still embracing the situation.
In an official statement from the White Sox team president, Ken Williams laid out his reasoning for asking LaRoche to bring his son to work less frequently.
I asked Adam, said, 'Listen, our focus, our interest, our desire this year is to make sure we give ourselves every opportunity to focus on a daily basis on getting better. All I'm asking you to do with regard to bringing your kid to the ballpark is dial it back.'

I don't think he should be here 100 percent of the time - and he has been here 100 percent, every day, in the clubhouse. I said that I don't even think he should be here 50 percent of the time. Figure it out, somewhere in between.

We all think his kid is a great young man. I just felt it should not be every day, that's all. You tell me, where in this country can you bring your child to work every day?
While some are calling LaRoche — who had a similar childhood experience with his own Major League dad — "Father of the Year" for making this effort to always be with Drake despite his demanding profession, some tend to agree with Williams and say that there is a line that needs to be drawn. Still others are simply concerned for the child's welfare, as the baseball schedule disrupts normal schooling.
UPROXX's Pete Blackburn says,"If you didn't sign up to work around children all day at your job, you shouldn't be forced to spend all day around kids. You show me a guy who brings his young kid into the clubhouse every single damn day, I'll show you 24 other pissed off teammates — even if they won't go on the record about it."
Do you think LaRoche should be allowed to have Drake at work every day?
Yes! These are unique circumstances, and LaRoche makes it work with his family and his team.
No, there's no reason for a child to be in any parent's work environment every day.