Adrian Peterson Charged With Child Abuse
Discipline or Child Abuse? NFL Star Adrian Peterson Says Hitting His Son With a Switch Was Discipline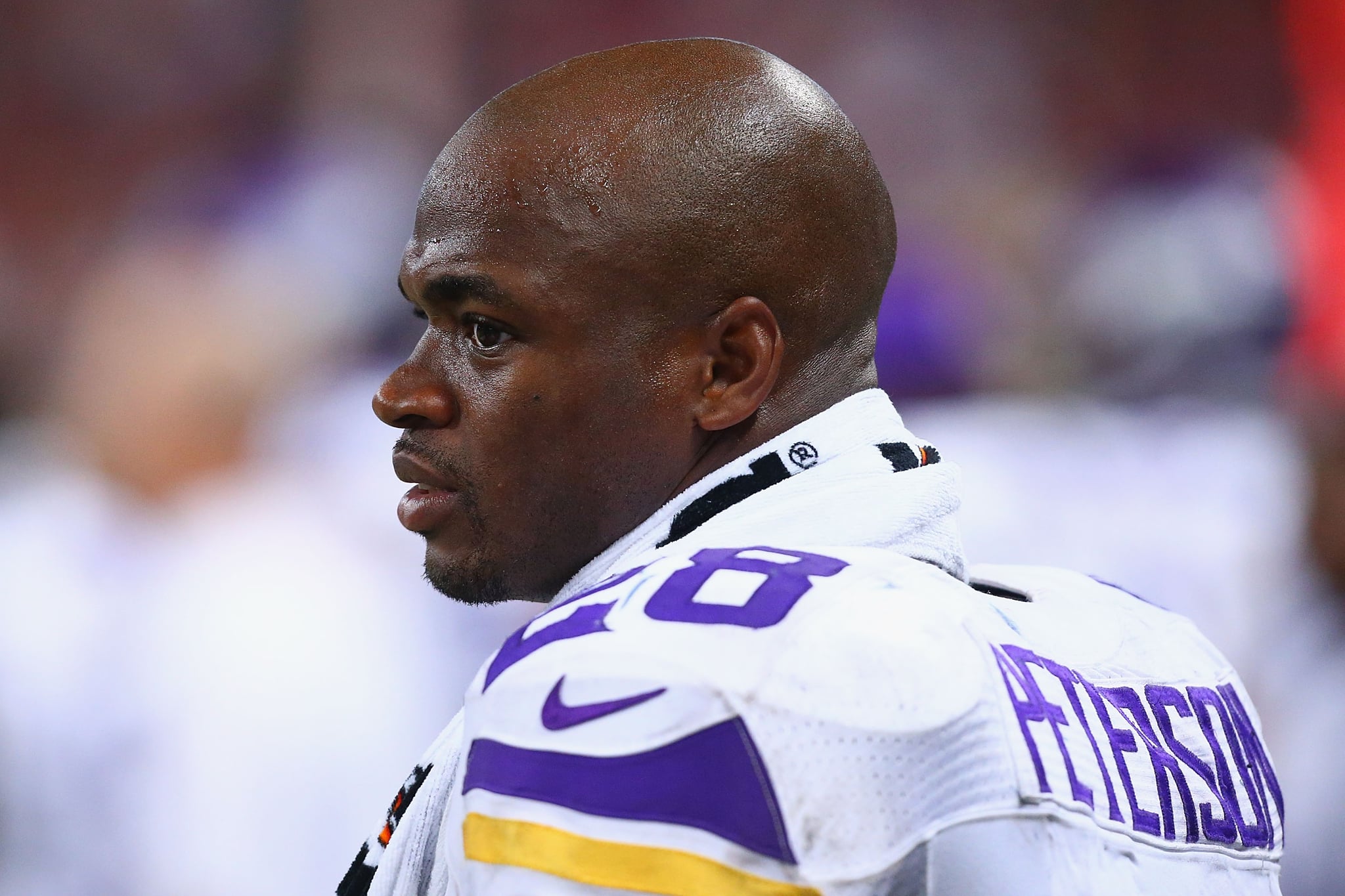 Minnesota Vikings star running back Adrian Peterson is wanted by Texas police for using "a switch" to spank his 4-year-old son. He was charged with reckless or negligent injury to a child. The incident appears to have occurred when Peterson's son was visiting his father in Houston last Spring. According to Minneapolis' CBS affiliate:
"Peterson's son had pushed another one of Peterson's children off of a motorbike video game. As punishment, Peterson grabbed a tree branch – which he consistently referred to as a 'switch' – removed the leaves and struck the child repeatedly.

The beating allegedly resulted in numerous injuries to the child, including cuts and bruises to the child's back, buttocks, ankles, legs and scrotum, along with defensive wounds to the child's hands. Peterson then texted the boy's mother, saying that one wound in particular would make her 'mad at me about his leg. I got kinda good wit the tail end of the switch.'"
The report goes on to say that when the boy returned to his mother in Minnesota, she took him to the doctor who "described some of the marks as open wounds and termed it 'child abuse.' Another examiner agreed, calling the cuts 'extensive.'" The boy also told authorities that his dad had hit him with a belt before and "there are a lot of belts in Daddy's closet."
The Vikings have deactivated Peterson, meaning he will not play in this weekend's game and the NFL star is cooperating with investigators. But the most disturbing part of the story may be that he doesn't seem to think there is anything wrong with his behavior. He told authorities, "To be honest with you, I feel very confident with my actions because I know my intent." And when he was asked if he would do it again, he said he would never "eliminate whooping my kids . . . because I know how being spanked has helped me in my life." In fact, his attorney appears to be making this the basis of his defense, saying, "Adrian is a loving father who used his judgment as a parent to discipline his son. He used the same kind of discipline with his child that he experienced as a child growing up in east Texas."
Tell us, do you believe this was discipline or child abuse?