Affordable Back to School Clothes For Kids
3 Classroom-Ready Looks From H&M That Are Affordable, Packed With Personality, and Star The Simpsons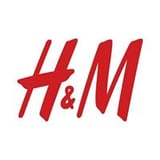 When back-to-school shopping, it can be hard to strike the right balance between what your kid wants, what you know they need, and what reasonably fits into your budget. Teaming up with
H&M
, we're sharing three classroom-ready outfits that are sure to impress both you and them.
A beloved TV family since 1989, the Simpsons are known for being bold, fun, and unapologetically themselves. So when it comes to a back-to-school outfit that really pops, it only makes sense to turn to Lisa and Bart Simpson — the ultimate fun-loving siblings — for inspiration. From graphic tees to sundress prints, these timeless characters undoubtedly provide a hearty dose of personality and charm to any wardrobe!
Below, find classroom-worthy outfits from H&M for youngsters of all ages, each starring Bart and Lisa. Better yet, H&M's commitment to sustainability and incredible price points makes back-to-school shopping a no-brainer. Whether your little one wants to play it casual with jeans and a tee or is set on making a statement in a sweet dress, these are the on-trend looks they'll wear again and again.