Anorexic Doll Nenuco Won't Eat
The Doll You Don't Want Your Daughter to Own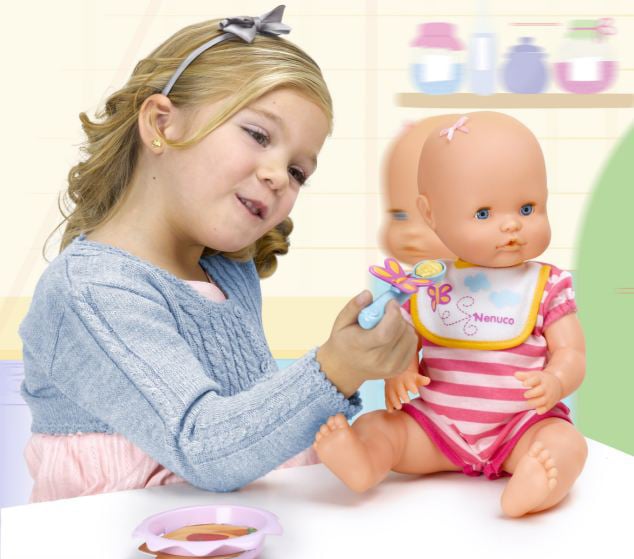 She hasn't hit the toy stores yet, but a new baby doll is already causing some serious controversy. Produced by Famosa Toys, the Nenuco Won't Eat doll refuses to eat during feeding time. An included fake spoon contains a magnet that, when close enough, causes the doll to close her mouth and turn her head. Though the toy received praise at the 2014 UK Toy Fair, even winning the best new toy award, moms are less than impressed. Many believe the doll promotes unhealthy eating habits, with some saying it encourages anorexia.
Famosa Toys responded to the negative feedback by releasing a statement on its site. The company said that the Nenuco line is meant to "re-create real life experiences between mothers and their babies, and to foster role play and positive learning." The statement went on to explain that the purpose of Nenuco Won't Eat is to teach kids that "his or her doll is mistaken in not wanting to eat," and by encouraging the doll to eat, the child learns healthy habits. The company will follow through with plans to sell the doll in European stores beginning Feb. 1.
What do you think of the controversial toy? Vote in our poll, and leave your thoughts in the comment section.