Apps For Learning About Colors
A Rainbow of Fun: 6 Apps to Teach Colors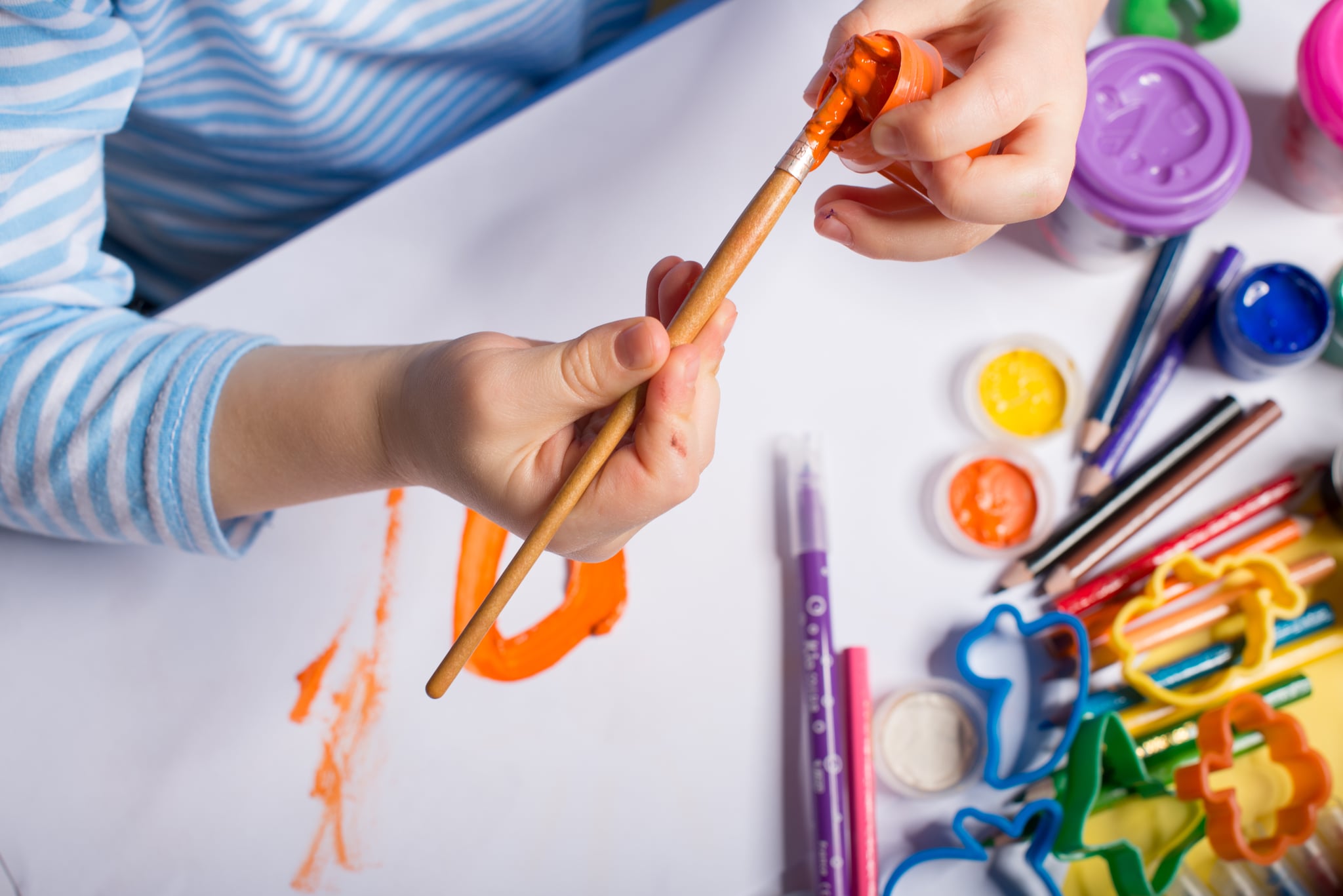 Your child may be a master finger painter — especially on your carpets and walls — but does your pint-size Picasso know which colors he's using to create his masterpiece? Before you invest in some professional art tools, consider teaching your child the colors of the rainbow. Here are six apps that help your child learn their hues and even some extra information.
Source: Shutterstock
Baby Learns Colors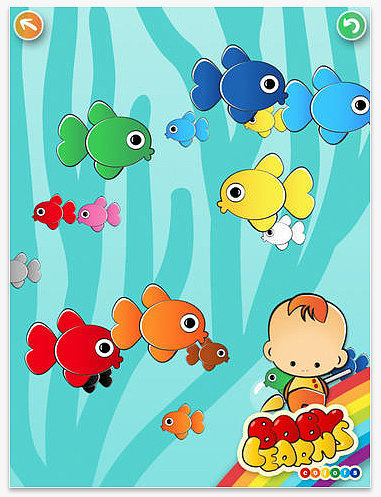 Little ones learn about their colors while exploring three different environments: an artist's palette, an underwater aquarium, and outer space. Baby Learns Colors ($3) also lets parents record their voice to create a personalized experience for their child.
Shapes and Colors Music Show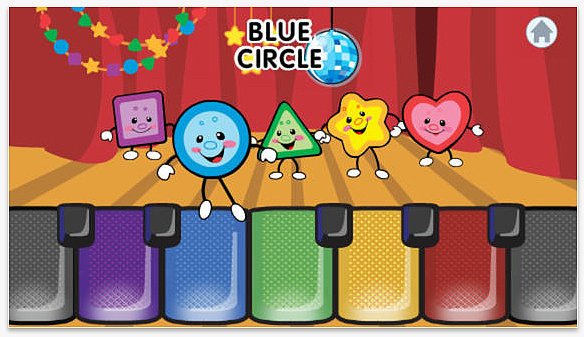 Created for children 6 months old and up, Shapes and Colors Music Show (free) is a great intro tool. Children simply tap on the screen to hear the color, teaching them how to identify and pronounce certain shades.
Music Color Lite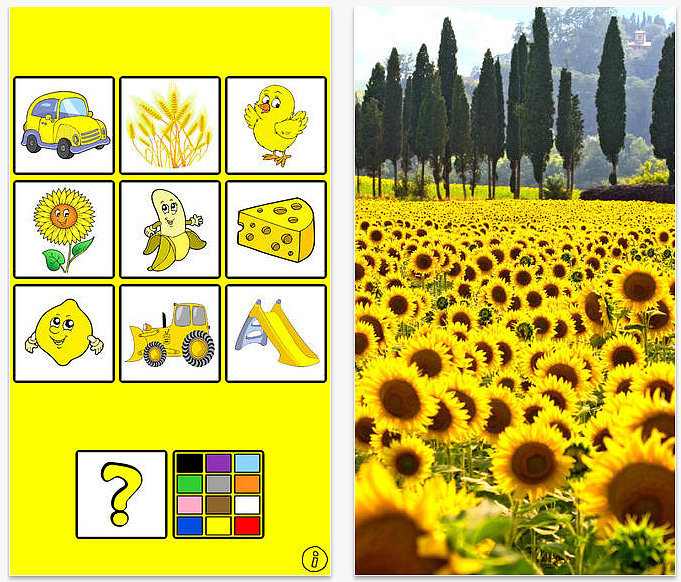 Music Color Lite (free) educates your baby while keeping them entertained. Kids scroll through a series of more than 200 photos and then play a color matching game, all while listening to calming, classical music.
Scout's Shapes & Colors Farm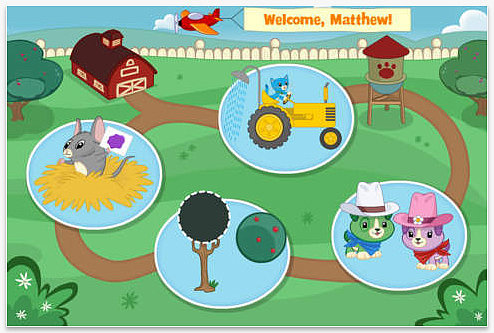 Developed by LeapFrog, Scout's Shapes & Colors Farm ($2) teaches kids their colors while taking them on a tour of a very fun barnyard. The app also teaches kids about shapes in a puzzle-like game that requires them to fix farm equipment.
Frogs and Fireflies — Color Mixing Game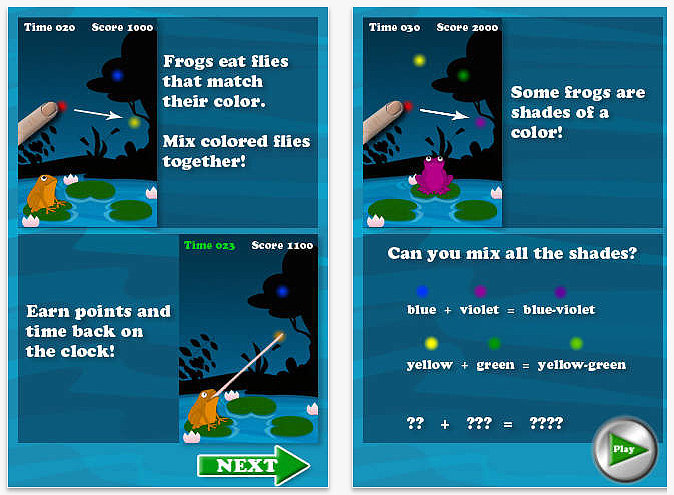 In order to feed the hungry frogs, kids have to know their colors! In Frogs and Fireflies ($2), kids must drag fireflies together to match the colors of each frog. Not only does the app teach basic colors, but it also teaches shading and how to create other hues.
Color Hunt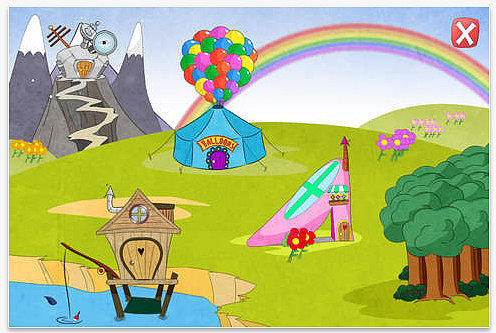 The Color Hunt app ($1) is unlike any other! In order to color their animated world, kids use the camera phone to capture the color in the real world.