Image Source: Courtesy of Angela Lanter
Baby Nursery Design Ideas
How to Design a Dreamy Nursery
It's time to design the baby nursery of your dreams! We've partnered with
Target
to share how one mom created the ultimate haven for her baby.
When we found out that we were expecting a baby girl, my brain started running wild with so many questions. What would I name her? How fast can I get to the mall to buy her first outfit? What should her nursery look like? So. Many. QUESTIONS. We had just bought a new home, so at the very least I knew which room would be her nursery. The name came to us eventually, as we talked about in our podcast, and I basically ran out to snag the first pair of baby jeans. What I was left scratching my head about was the nursery. So, I took to Pinterest, Instagram, and Google for inspiration and headed out to Target to get everything I needed in one place.
Start With a Color Palette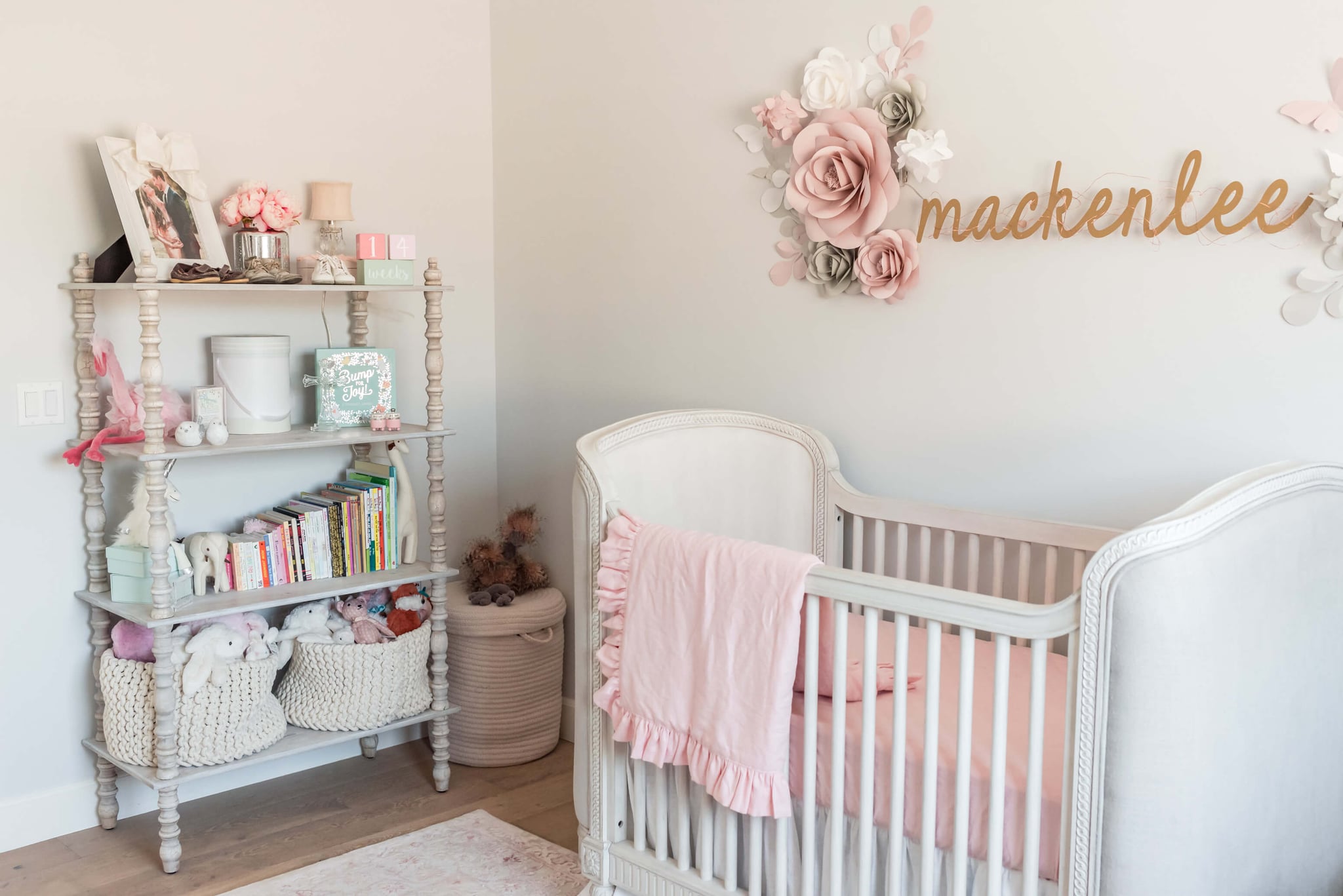 Image Source: Courtesy of Angela Lanter
I knew I wanted blush and neutral tones, so that's where I began. We kicked off the nursery design process by painting the walls a beautiful gray shade that felt clean, bright, and oh so pretty. Next we found the furniture, chose bedding, and then came the hardest part . . . the accessories. I wanted pieces that were functional but also fit the aesthetic of the room.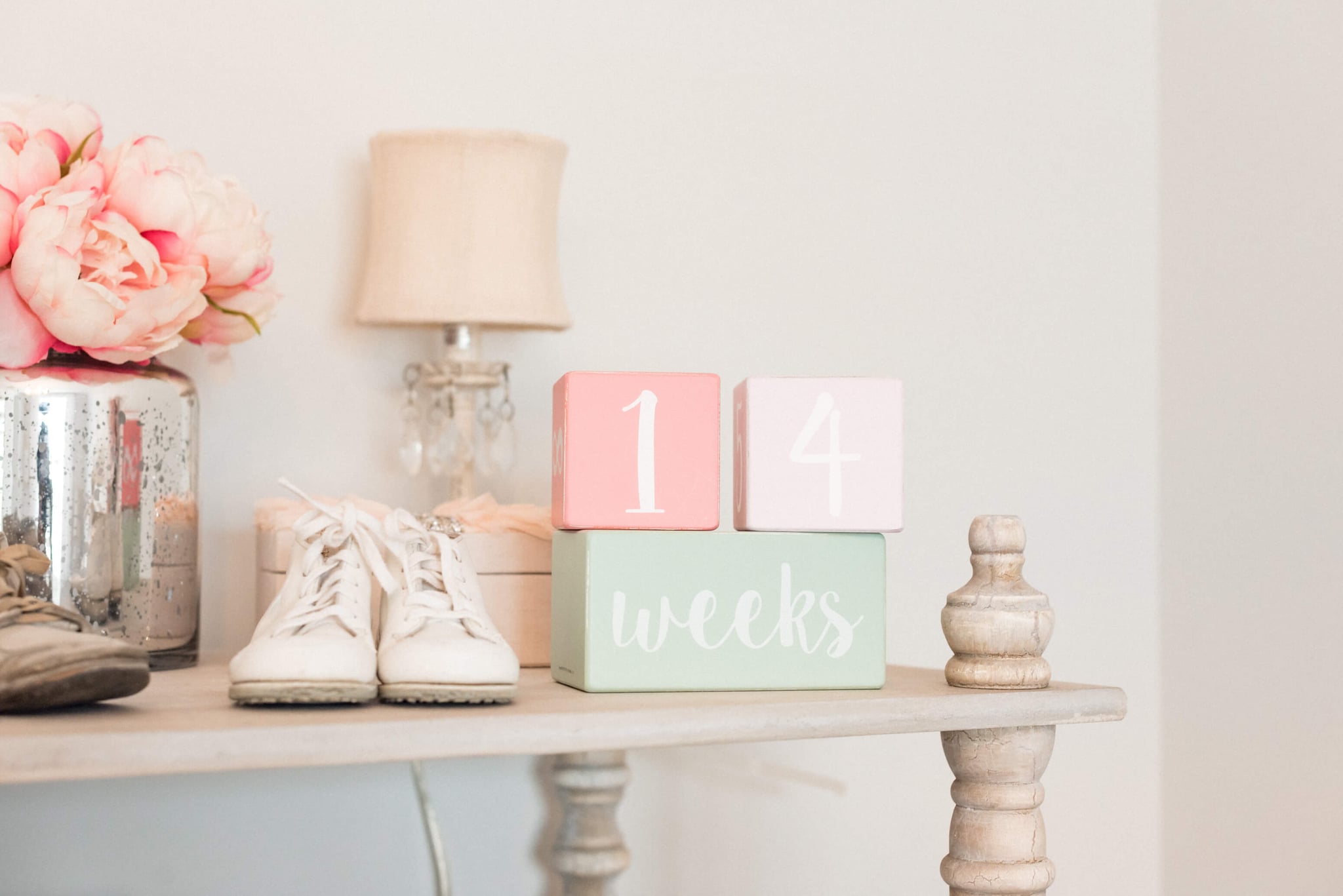 Image Source: Courtesy of Angela Lanter
I love pieces that grow with babies. The Milestone Wood Block Set was the perfect addition to MacKenlee's shelf, styled right next to my first walking shoes, my dad's baby shoes, and my husband's baby shoes. I love that we can change these to show how many weeks, months, and even years old she is. I spend a lot of time in my glider nursing, so I love the addition of the Cloud Island™ Pink Sweater Knit Baby Blanket because it's not only pretty but supersoft. I paired the blanket with this adorable Cloud Island™ Pink Plush Deer for a fun little addition. A nightlight was something we wanted to add for a soft glow at bedtime, so we chose to add this Good Night Light Box to our side table.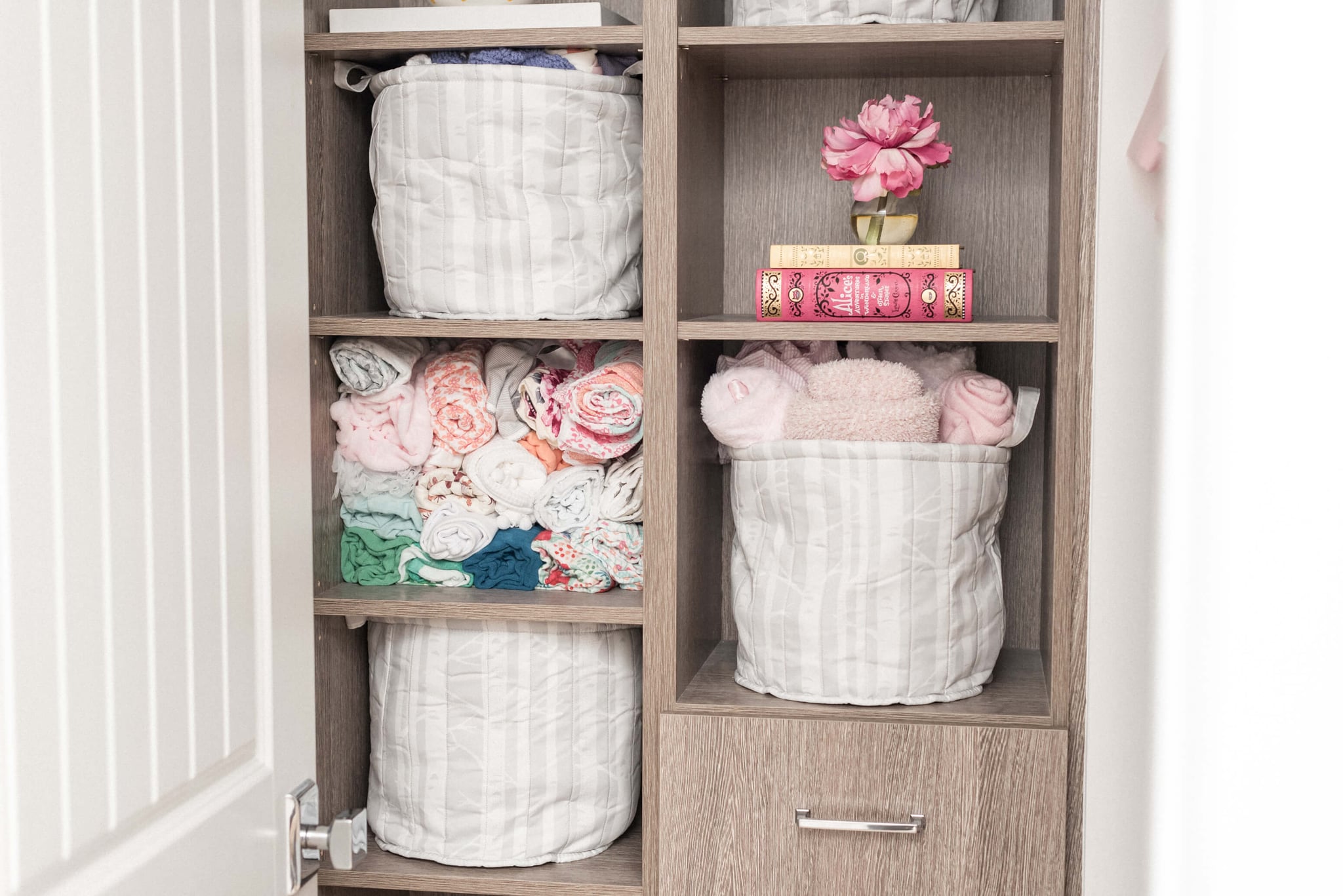 Image Source: Courtesy of Angela Lanter
As for the closet, I wanted to keep it functional while also pretty, since you see it as soon as you walk into the room. We have shelves, so adding printed Cloud Island™ Gray Coiled Rope Storage Bins kept the space looking polished. I chose to alternate the baskets with other pieces that were special to our family, such as books and one of my husband's favorite childhood toys.
Our nursery turned out exactly the way I had envisioned it — feminine yet neutral and a cozy space that we like to spend time in as a family. It's been the perfect addition to our home.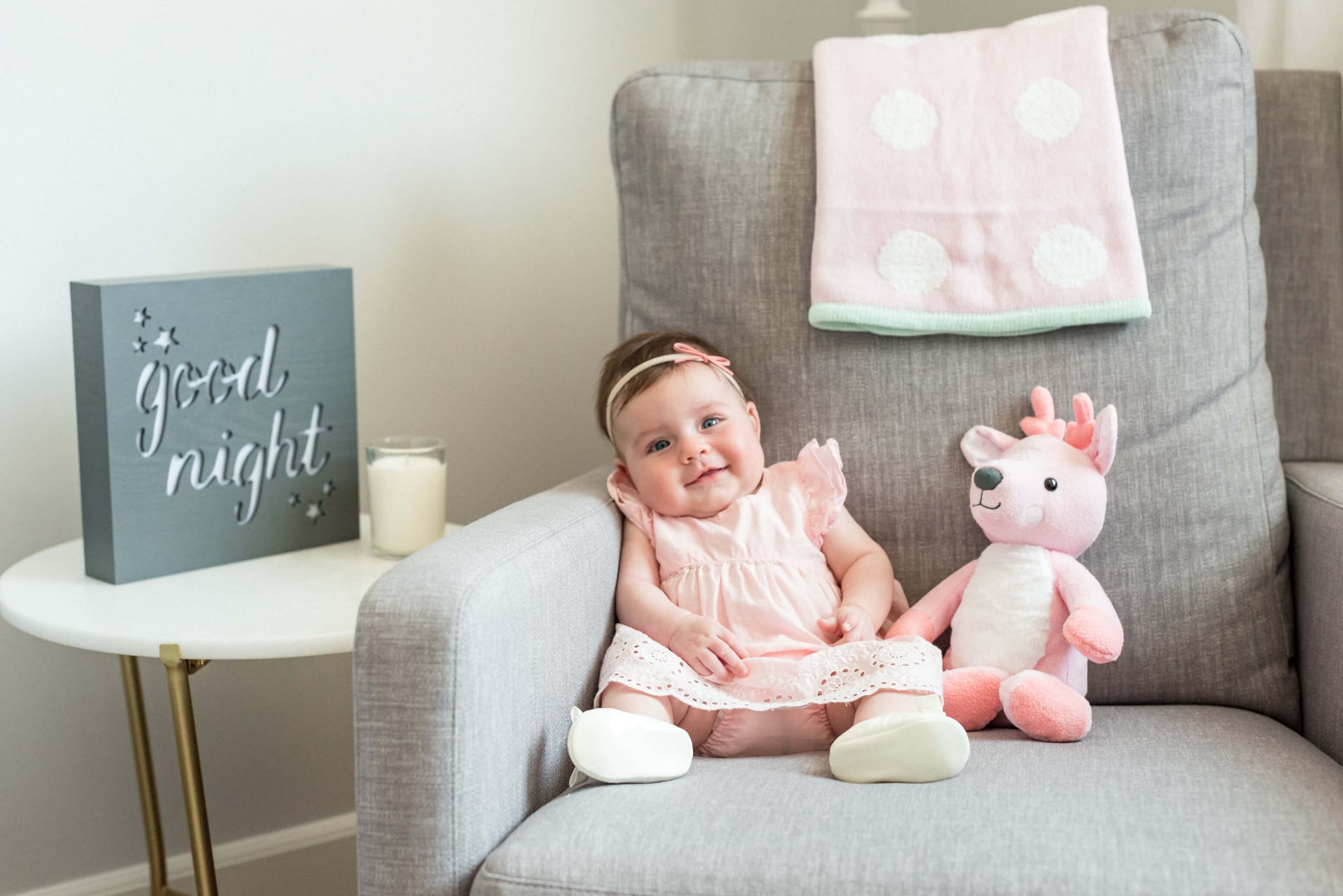 Image Source: Courtesy of Angela Lanter