Baby Shusher Review For Newborns
This Amazon Purchase Helped Me Survive Life With a Newborn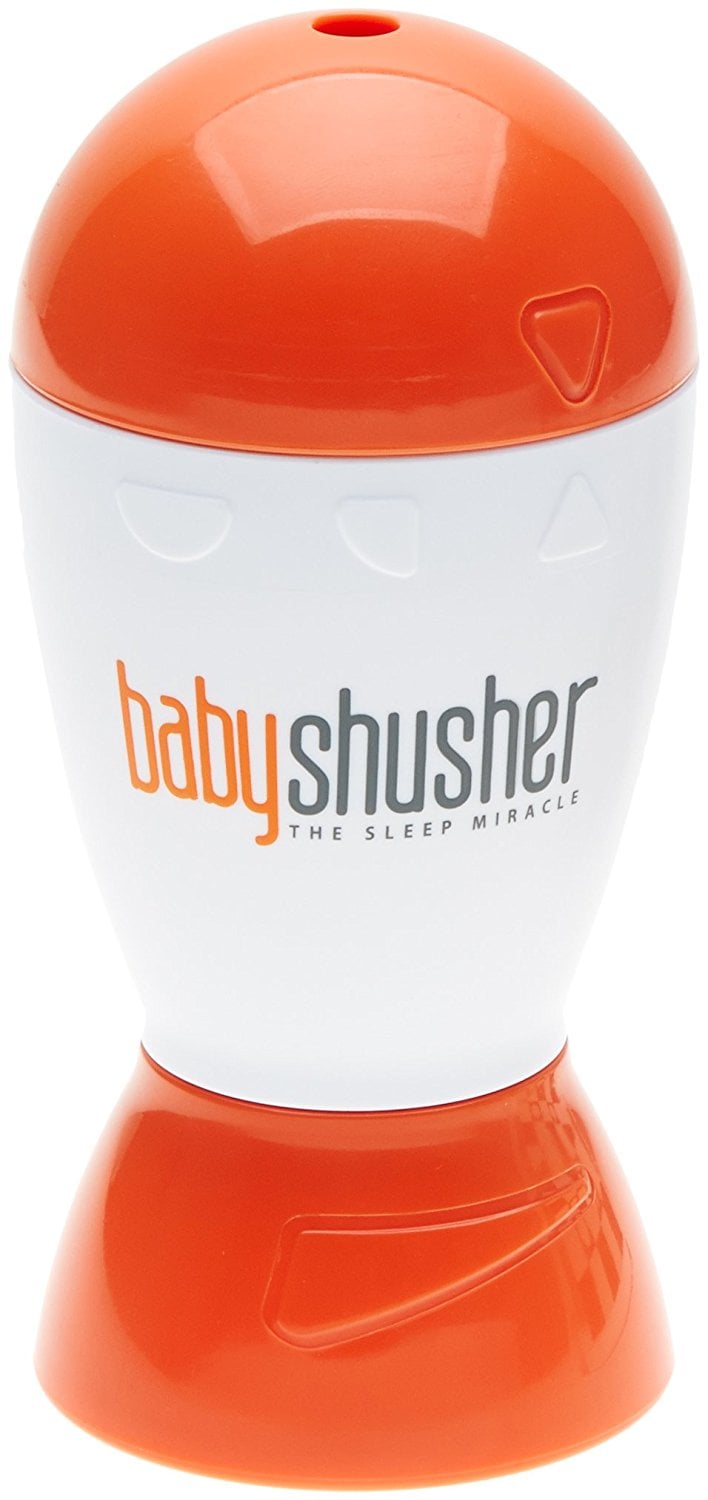 Creating a registry as a first-time parent felt completely overwhelming. I remember free-falling down the YouTube rabbit hole of product reviews, skimming through endless roundups, and clicking on every single suggested registry on Pinterest. I heeded every article that warned about the tempting yet deceptively useless baby products on the market, but managed to overlook a less obvious purchase that ended up being incredibly useful: the Baby Shusher ($31).
My sister-in-law, whose son is five months older than my son, sent a care package shortly after we returned from the hospital. It was filled with newborn necessities like sleep sacks and onesies and a bonus item, the Baby Shusher. She sang its praises and assured me it would help ease my anxiety whenever I had to take him out of the house. It was something she hadn't heard of until a kind soul passed it on to her while she was in the depths of newborn hell bliss, and it worked!
The Baby Shusher is designed to soothe newborns, helping them to feel calm when they're crying and just need a little extra help. If you've ever heard of Dr. Harvey Karp's book Happiest Baby on the Block, you'll recognize that this draws on the fourth "S" of the "Five S's," shushing. By twisting one end, you turn on rhythmic shushing noises that you can adjust the volume of, set a timer for, and even hang on your baby's car seat, stroller, or anything else. I loved that it was small enough to slip into his diaper bag or tuck into his car seat and was easy to clean. I could crank the shushing up so that he could hear it over his own crying to calm down or turn it down very low so that he had constant white noise while he napped during car rides or walks in his stroller. The first time my husband and I brought him to a restaurant, we frantically whipped it out of his diaper bag the minute he started whimpering and he fell right back asleep. It became like a good-luck charm that helped us through those first few months, especially when we were feeling anxious about taking him anywhere. If you're expecting or know someone who is, I highly recommend adding this to your shopping cart.