Science, technology, engineering, and math change the world, so we've partnered with
Always & Walmart
to help girls lead the charge.
The phrase "like a girl" is undergoing a transformation. What was once an insult is now a compliment — and it's thanks to partnerships like Always & Walmart Live #LikeAGirl in collaboration with Girl Scouts of the USA (GSUSA). Together, they are on a mission to encourage girls' confidence in STEM (science, technology, engineering, and math) and change the face of these industries.
A recent Always #LikeAGirl survey revealed that seven in 10 girls report being so afraid of failure during puberty that they avoid trying new things. Always and Walmart have committed $250,000 to support GSUSA to encourage girls in their STEM pursuits and fill the female STEM leadership pipeline. To bolster that effort, the initiative recently brought 100 sixth- through eighth-grade girls from 10 Girl Scout troops across the country to Hoboken, NJ, for the Always & Walmart Live #LikeAGirl STEM Academy, a one-day itinerary of workshops, mentoring sessions, and even an improv class!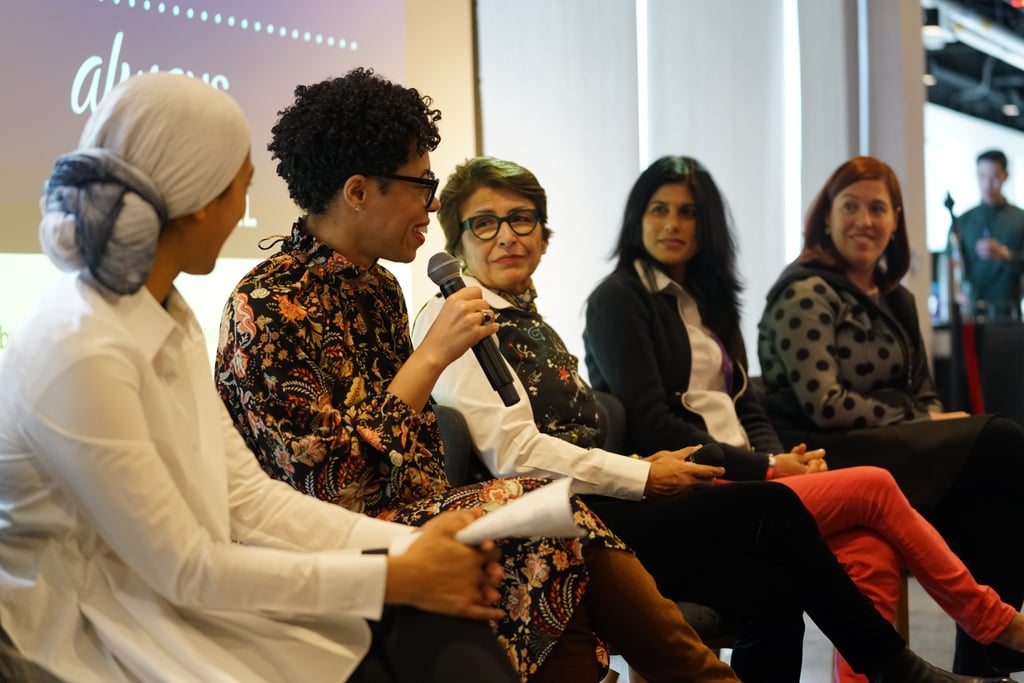 Throughout the day, the girls heard from, worked with, and had the opportunity to ask questions of Girl Scouts alums who smashed through the glass ceiling to forge highly successful careers. Among them were Leticia Barr, founder of Tech Savvy Mama and panel moderator; and panelists Chandrika Kasturi of P&G; Sumaiya Balbale of Walmart; Sylvia Acevedo, CEO of Girl Scouts of USA and a rocket scientist; Tracy Van Houten, a systems engineer at NASA; and Dr. Knatokie Ford, founder of Fly Sci Enterprise, LLC and a former White House advisor; and Actress Abigail Breslin, who encouraged girls to keep going #LikeAGirl.
Each panelist recounted her career journey within science, technology, engineering, and math and how she had countered the inevitable response, "Girls don't do that." According to Dr. Ford, "If you feel that you don't belong or that the people around you don't look like you, then your perspective matters more than ever." And Tracy Van Houten of NASA encouraged the girls to use her motto against doubters: "Just watch me." Given that 87 percent of girls are interested in careers within STEM fields, that's starting to resonate.
Failure Is the Only Path to Success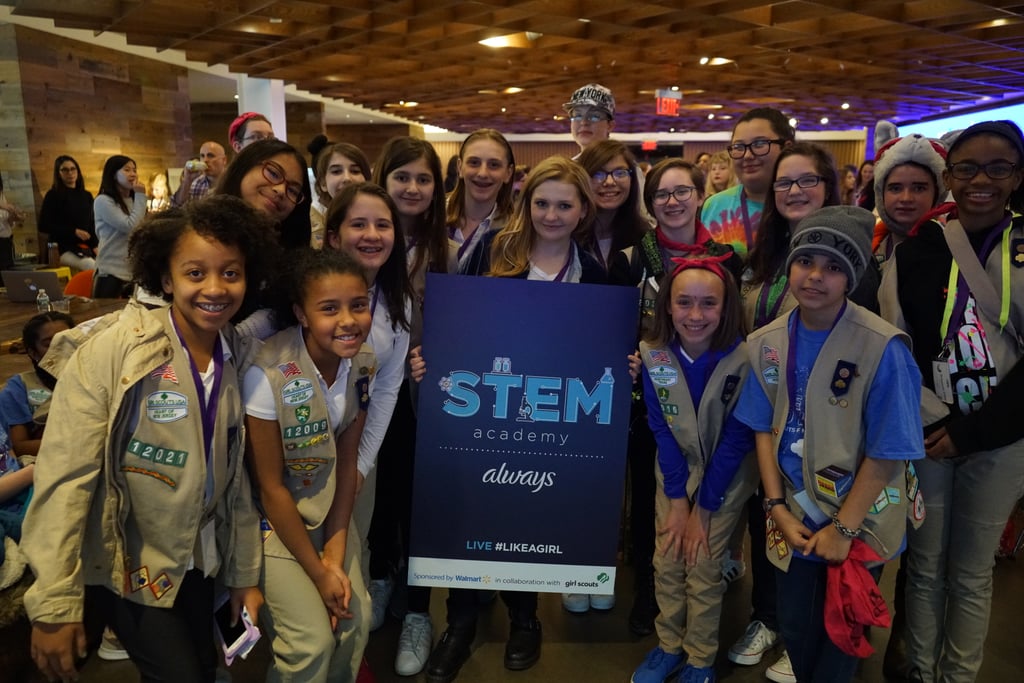 One of the most important tenets of STEM education is that failure is not only OK, but it is inevitable to develop effective solutions. Girl Scouts' STEM programming helps girls to identify and investigate a problem, brainstorm ways to address it, and take action accordingly in a safe, all-girl space. At the conclusion of Girl Scouts' STEM Journeys, girls work on a "Take Action" project pinpointing a problem in their own communities that they'd like to tackle, then working towards a sustainable solution using what they've learned. One of the troops identified a bug problem in their community, so they are working together to build bat houses that they will install in local parks to encourage a depleted bat population to repopulate and help balance out the insect population.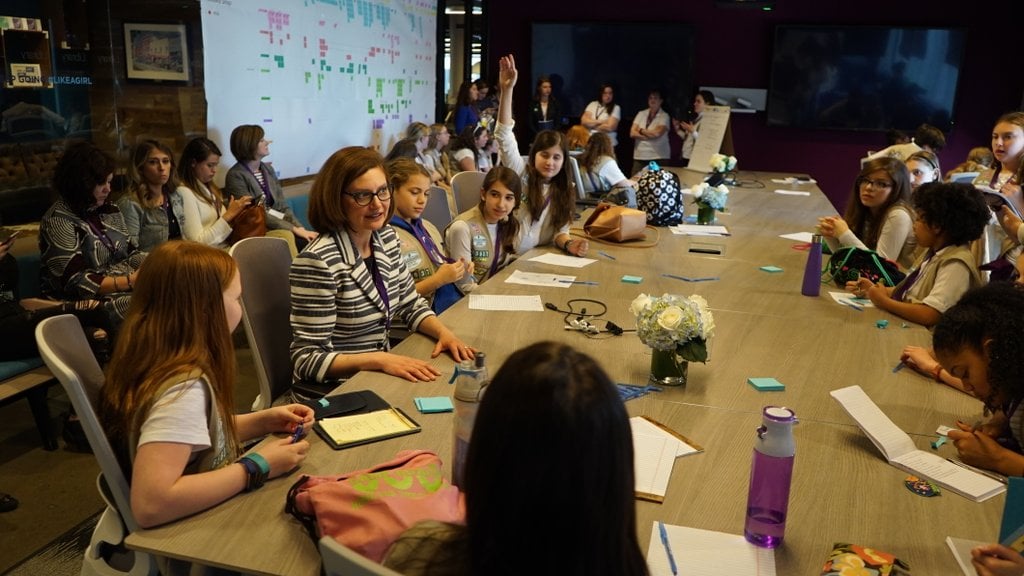 During the Always & Walmart Live #LikeAGirl STEM Academy, girls were connected with professional female STEM mentors to help them achieve their Take Action project goals. What's never given to them is the answer, but girls don't need those. STEM jobs are expected to grow by 17 percent over the next decade, just watch them.