Best Heated Mattress Pad
This Heated Mattress Pad Is a Total Game Changer For Those Cold Ass Nights
As POPSUGAR editors, we independently select and write about stuff we love and think you'll like too. POPSUGAR has affiliate and advertising partnerships so we get revenue from sharing this content and from your purchase.
A heated mattress pad may sound like the sort of bedding accoutrement that your elderly grandparent boasts about, but lend me your ear. When the temperatures dip to the high 30s at night (at least they do where I live in Northern California), there's nothing quite as uninviting as climbing into a frigid bed. The sheets can feel glacial and rough, and while I'm not actually elderly, my bones can hurt.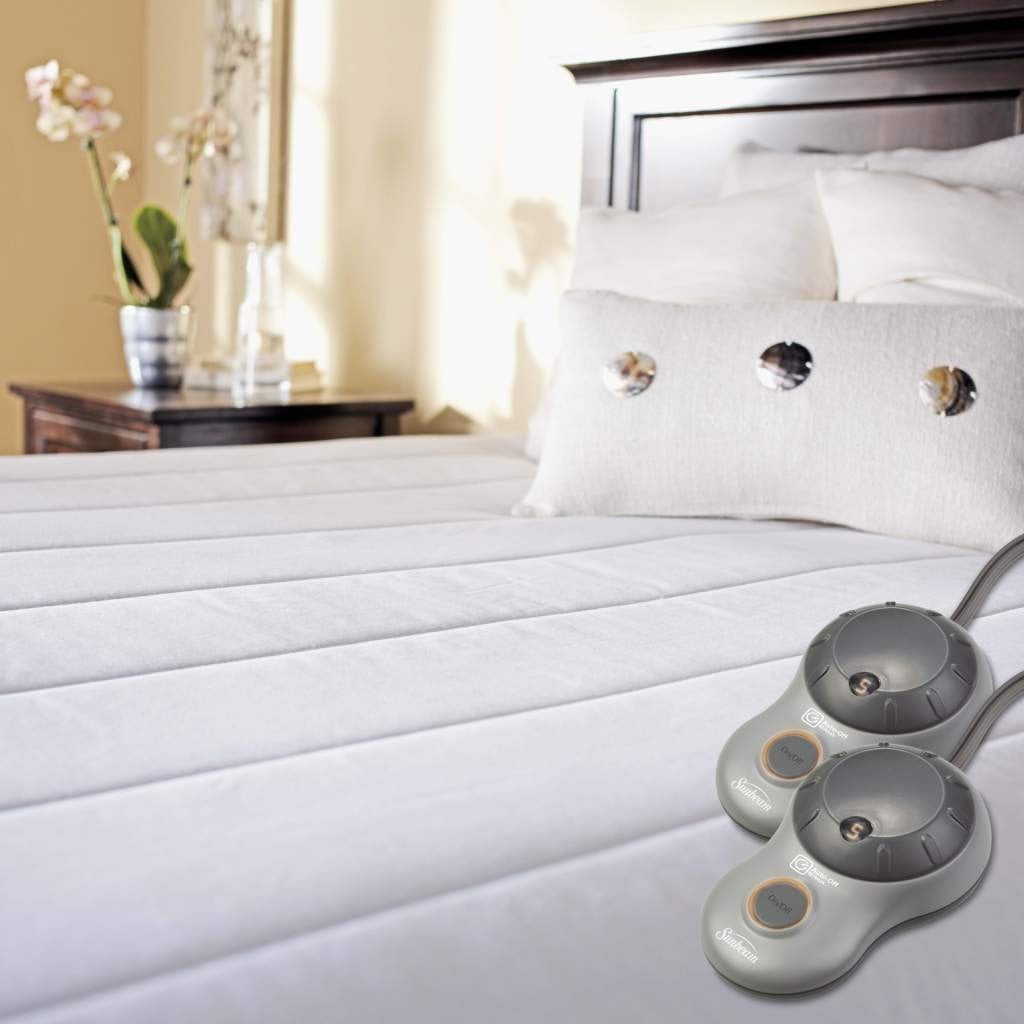 On a whim, I ordered this Sunbeam Quilted Heated Mattress Pad With Dual EasySet Pro Controllers ($70) because it had over 1,900 Amazon reviews. I wasted no time introducing it to my bed and climbing aboard.
Aside from the most obvious and immediate benefit of having it — it made me warm and toasty — it soothed my muscles and back instantly. I'd used a heating pad in the past when my hips or back were tight (again, I'm not elderly), but I found I got way too hot, way too quickly. The mattress pad creates more of a lukewarm sensation that softly coasts through my bones . . . similar to what you might experience while getting a massage. And what's even better is that nothing changed, comfort-wise. There are no nagging coils, though occasionally I can feel the plug with my feet — it's located at the base of the mattress pad. It's not enough to irritate me, though, because I'm too busy blissfully falling asleep in my cozy cocoon.