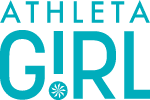 Winter's too pretty a season to stay inside, so we've partnered with
Athleta Girl
to keep your crew on the go.
While we love to stay cozy during the cold weather months, that doesn't have to mean staying inside. That goes double for restless kids. There's no need to turn your home into a clubhouse for the next three months, however, when there are so many fun things they can do outside with friends. With enough warm layers, fun things to do, and a sunny attitude — which is helped considerably by hot chocolate — Winter really can be the most wonderful time of the year to be outside. Here's how to make sure that girls enjoy it and that you get your house back.
Feeling the chill is almost impossible when your heart is racing, so get the crew together and hit the slopes. Should the snow take you by surprise this year, or one of your child's friends is sled-less, a plastic baby pool, 33-gallon trash can lid, baking sheet or cafeteria tray, or even an air mattress are all great alternatives (just be prepared for wear and tear).

Do you have 3-4 inches of snow? Check. Is it tightly packed but not icy? Check. Then find a hill with enough space to slow down at the bottom, and get moving. Sledding is hard work, and that's not counting laughing every time you fall off, so layers are key. Girls' winter gear has come a long way since our day; there'll be no fight about wearing cozy knits, fleece fabrics, earmuffs, or hats once they see these pretty muted pastels and heather grays. Make sure they pile on tights, sweatshirts, and hoodies to stay warm under their waterproofs, and pack plenty of extras.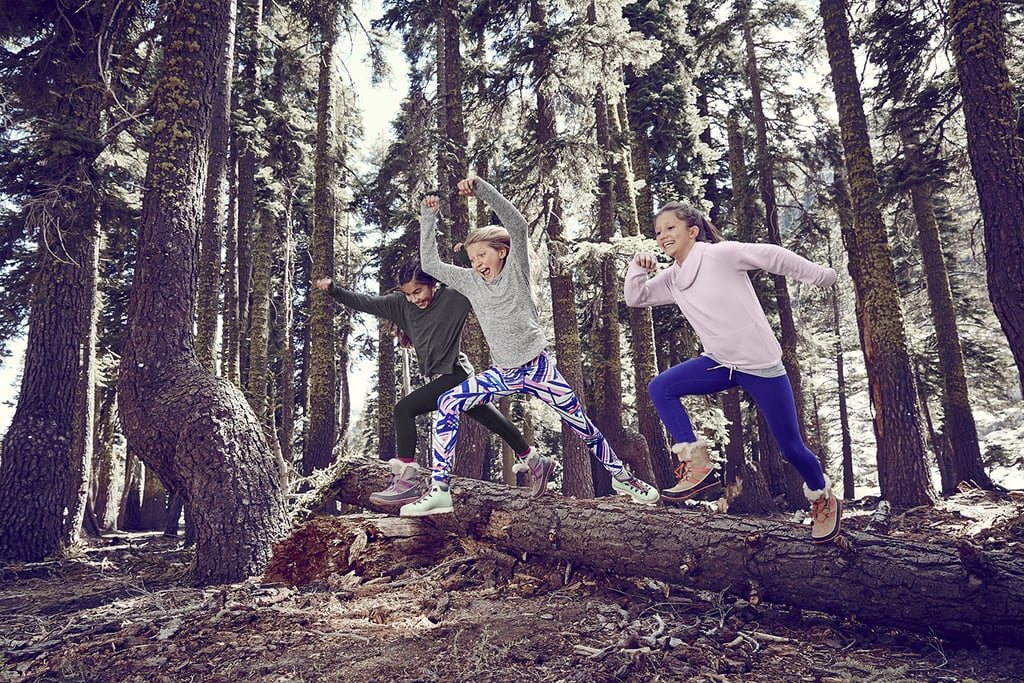 A brisk Winter walk is an excellent way to get a new take on familiar surroundings; the skies are clear and bright, and there are generally fewer pedestrians on trails, paths, and sidewalks. Check the National Trust and local city websites for recommended routes and sights, as well as organized guided walks. No matter the route, wear shoes or boots with extra traction for icy patches, and budget some extra time for a detour for hot chocolate (aka Winter goals).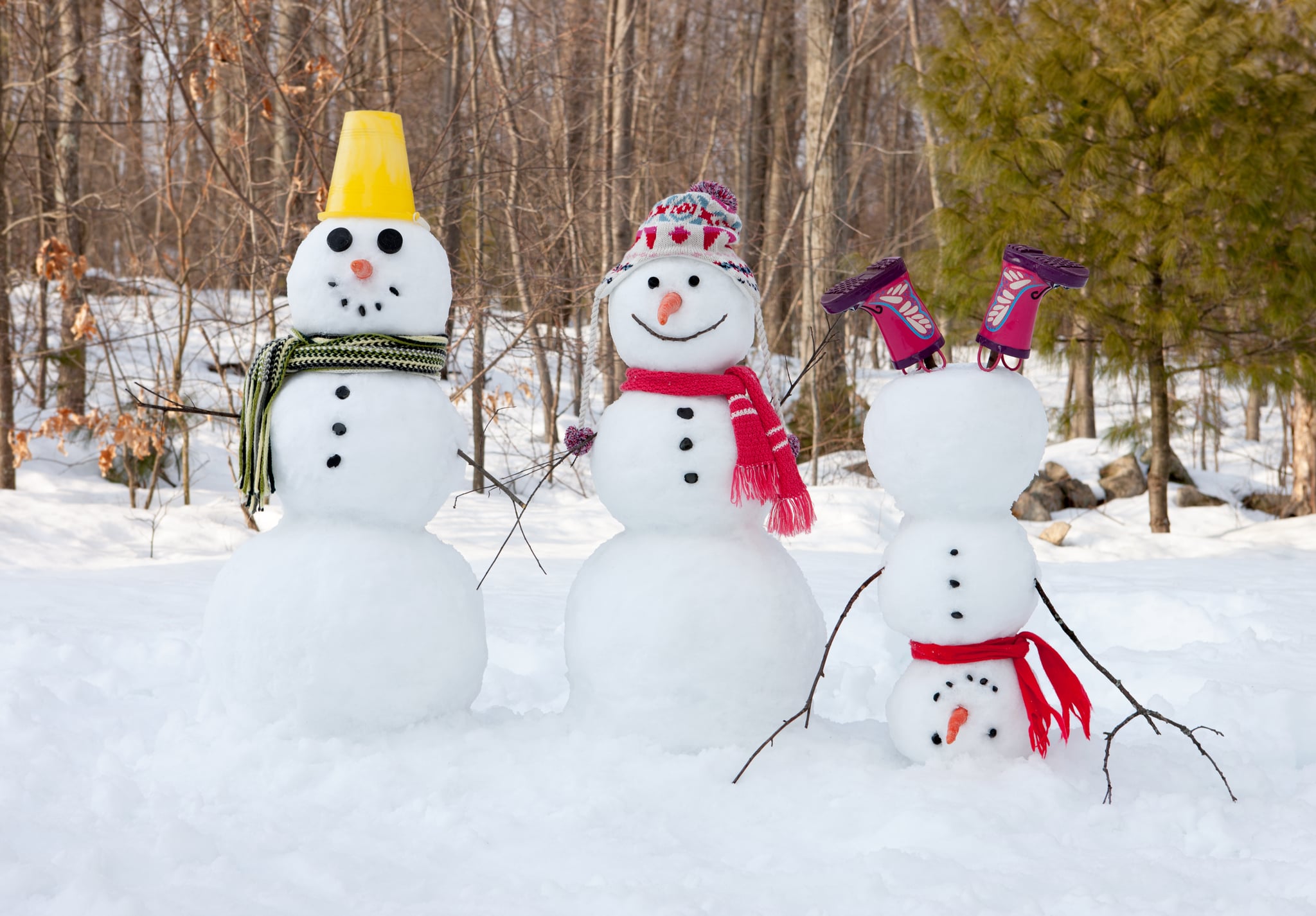 Image Source: Shutterstock
It's a rite of passage for adults to see snow as an annoyance, but think back to when you were a kid and there was nothing more fun on earth than building a snowman! The greenlight is at least four inches of snow that packs together easily, meaning fresh but slightly wet. Snow that falls when the thermometer hits exactly freezing is ideal, but never fear if it's a little powdery — just spray it with some water.
Supply lots of cozy gloves for rolling, plus branches, pebbles, veggies, and hats for decorating. Now to build! Snowgirls are fun, but that's just level one; encourage kids to get creative with their creations and try to guess each other's results. (Even better, you could just get a shoveled driveway or sidewalk out of this.)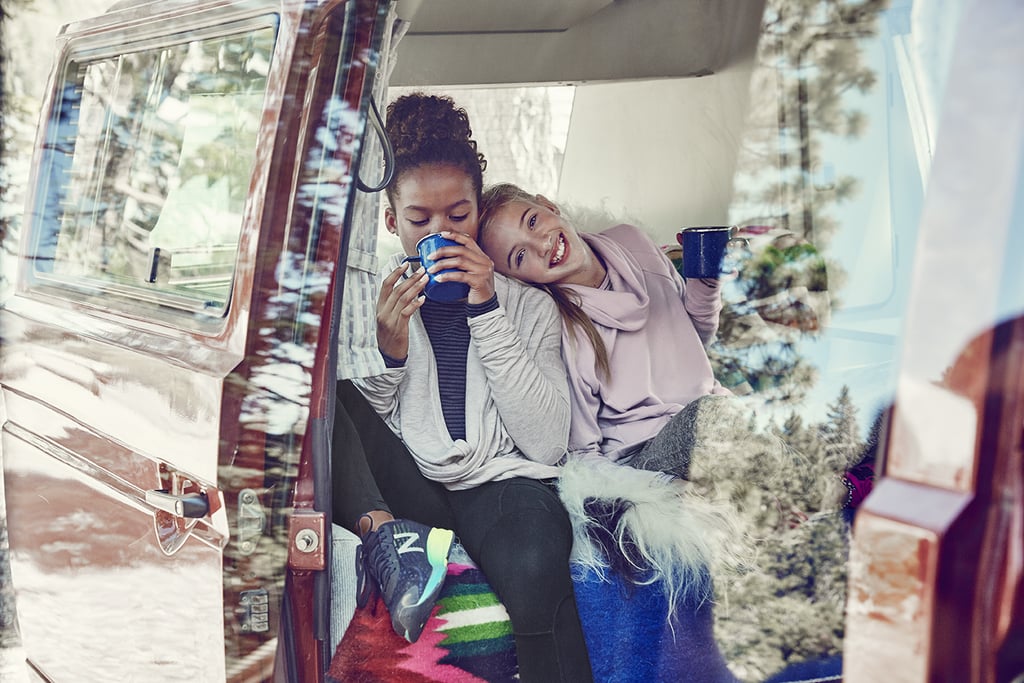 While sleeping under the stars is probably off the agenda for a while, you can still re-create camping fun with a themed day trip. Load up with blankets, layers, and s'mores ingredients, and head to a pretty spot with easy parking. Once you get there, keep everyone warmed with games, scavenger hunts, and, if the ground is dry enough, campfire s'mores.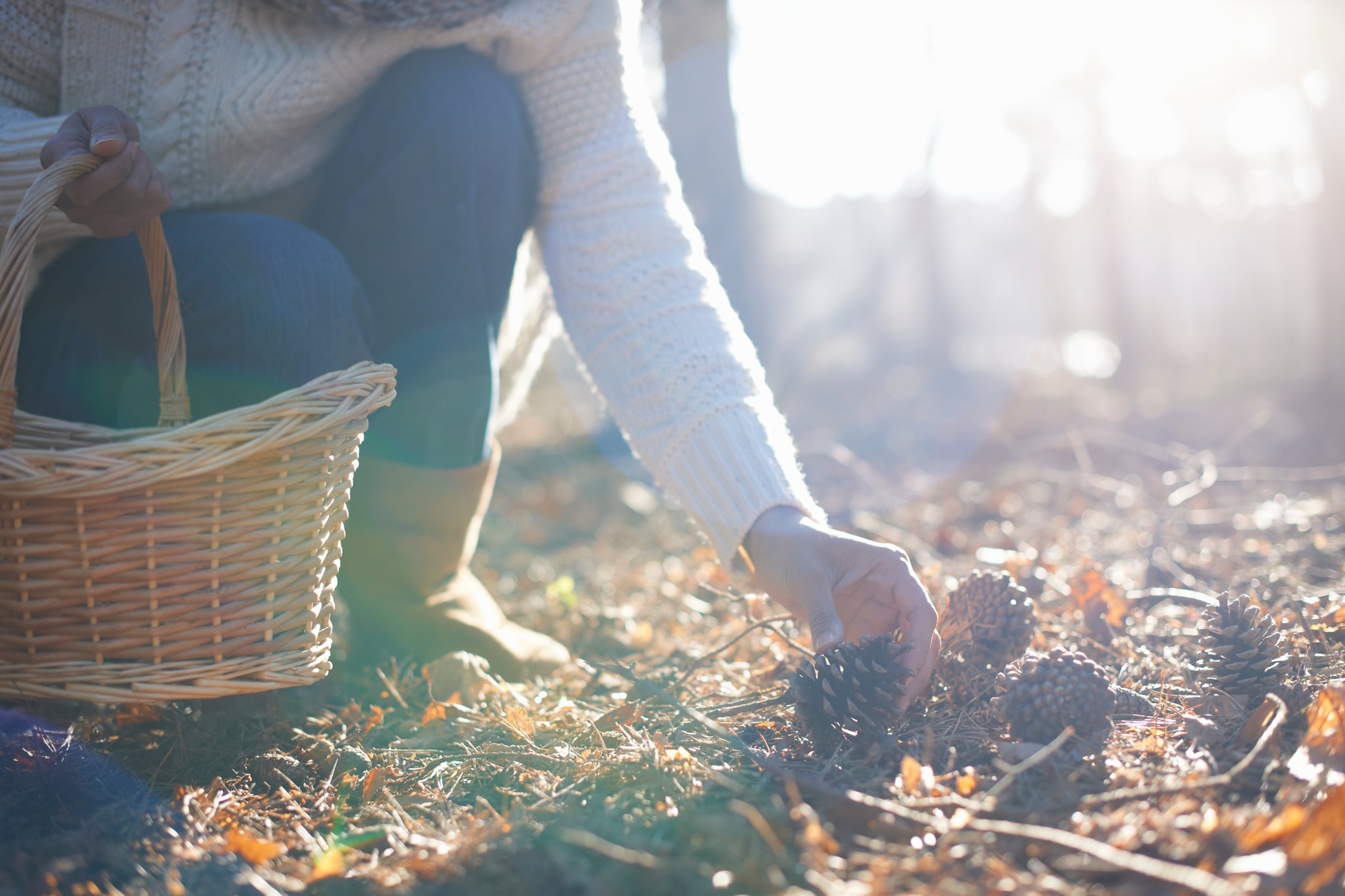 Image Source: Shutterstock
Few things tackle boredom quite like a sense of purpose, so get some help for Winter crafting projects by sending kids on a nature treasure hunt. Winter jasmine, witch hazel, and star magnolia all bloom this time of year and are often found growing wild in parks and woods. Once they get their haul home, kids can tie their flowers together with Winter berries and branches and place them in tiny vases or juice glasses for some subtle festive decoration. If you live in a wooded area, encourage kids to scoop up pine cones for drying and decorating later.
What Are You #GratefulFor?