Book About Measles For Kids
Melanie's Marvelous Measles Is a Real Book That You Can Order on Amazon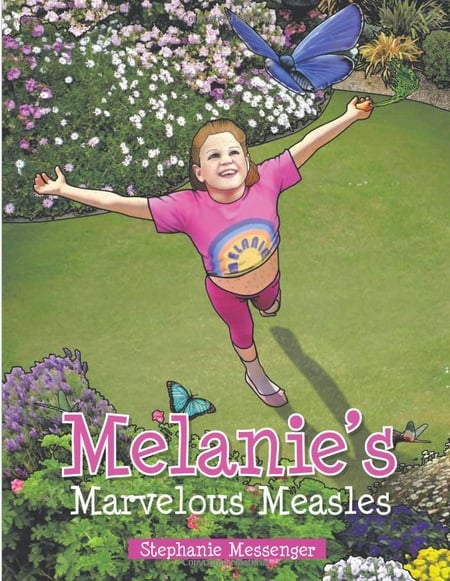 We're all well aware that vaccinations have been a hot topic in the parenting world as of late. But Australian author and antivaccination activist Stephanie Messenger is doing her best to spread her message among the playground set, too. Melanie's Marvelous Measles is targeted toward kids ages 4 to 10 and was "written to educate children on the benefits of having measles and how you can heal from them naturally and successfully." The primary natural healing method used in the book? Consuming melon juice.
While this may be the case for a very fortunate few, let's keep in mind that in 2013, there were 145,700 measles deaths globally — most of these children under the age of 5 (per the World Health Organization). Despite the availability (especially here in the US) of a proven-safe and -effective vaccine, it remains one of the leading causes of death among young children across the world.
Interestingly enough, of the four lead characters in the book, the two vaccinated children contract measles, and the two who are unvaccinated don't. We're all for freedom of speech and opinion . . . but is this something you'd allow on your kids' bookshelves?