Boy With Autism Builds Largest Lego Titanic Replica
A Boy With Autism Built the World's Largest Titanic Lego Replica, and It's Spectacular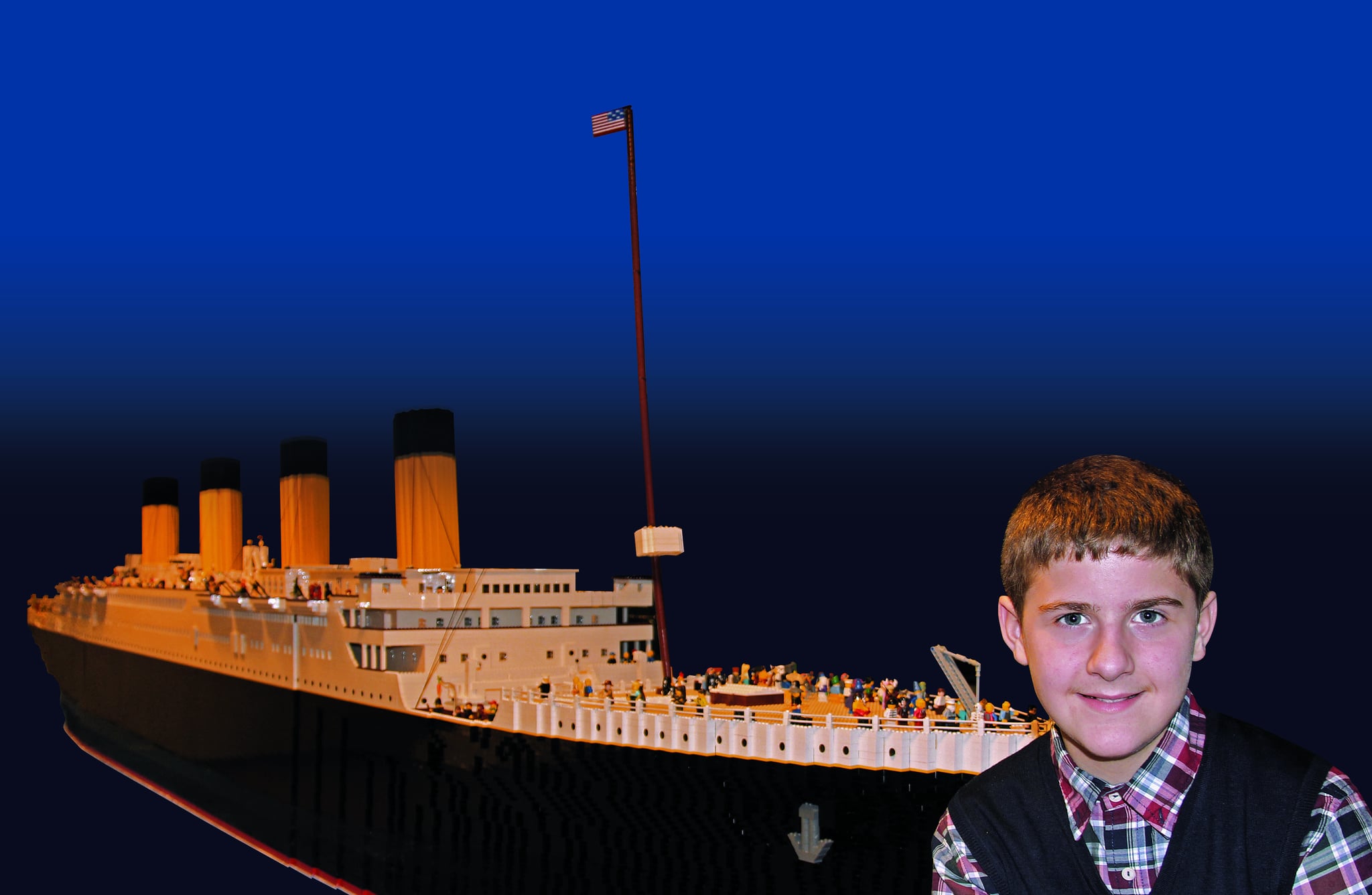 At just 10 years old, Brynjar Karl Bigisson, a boy with autism, decided to take on the daunting task of building the world's largest Lego replica of the Titanic. He became obsessed with the Titanic after his grandfather Ludvik Ogmundsson took him fishing on a boat, but it was a trip with his mom that sparked the idea of creating a Lego model.
"When I traveled with my mom to Legoland in Denmark and saw for the first time all the amazing big models of famous houses and planes, locations and ships, I probably then started to think about making my own Lego model," Brynjar said in a Q&A with the Titanic Museum Attraction. "By the time I was 10, I started to think about building the Lego titanic model in a Lego man size."
At 26 feet long and five feet tall, the replica is made with 56,000 Lego bricks and took about 11 months to build. Brynjar's grandfather, an engineer, calculated how many Lego bricks were needed, helped build the platform, and scaled down the original blueprint of the Titanic to Lego size. Brynjar's mom, Bjarney Ludviksdottir, helped secure the Lego bricks but also served as his biggest cheerleader. "If she had not supported my dream it would never have been a reality," he said.
Brynjar said this process of building the Titanic replica helped boost his self-esteem. "Although I'm still autistic and will always be, I have trained myself to be 'as normal as possible.' Whatever normal means. I was totally unable to communicate when I started the project and now I'm standing on stage and giving interviews. It has given me confidence," he said. "When I started the building process I had a person helping me in school in every step that I took, but today, I'm studying without any support. My grades have risen and my classmates consider me as their peer. I have had the opportunity to travel and explore and meet wonderful people."
Brynjar's epic Titanic replica has traveled around the world, but it will remain on display at the Titanic Museum Attraction in Pigeon Forge, TN, until December 2019.