Boy With Autism Gets Invited to a Birthday Party
This Aunt's Note to the Strangers Who Let Her Nephew Crash Their Son's Birthday Party Is So Sweet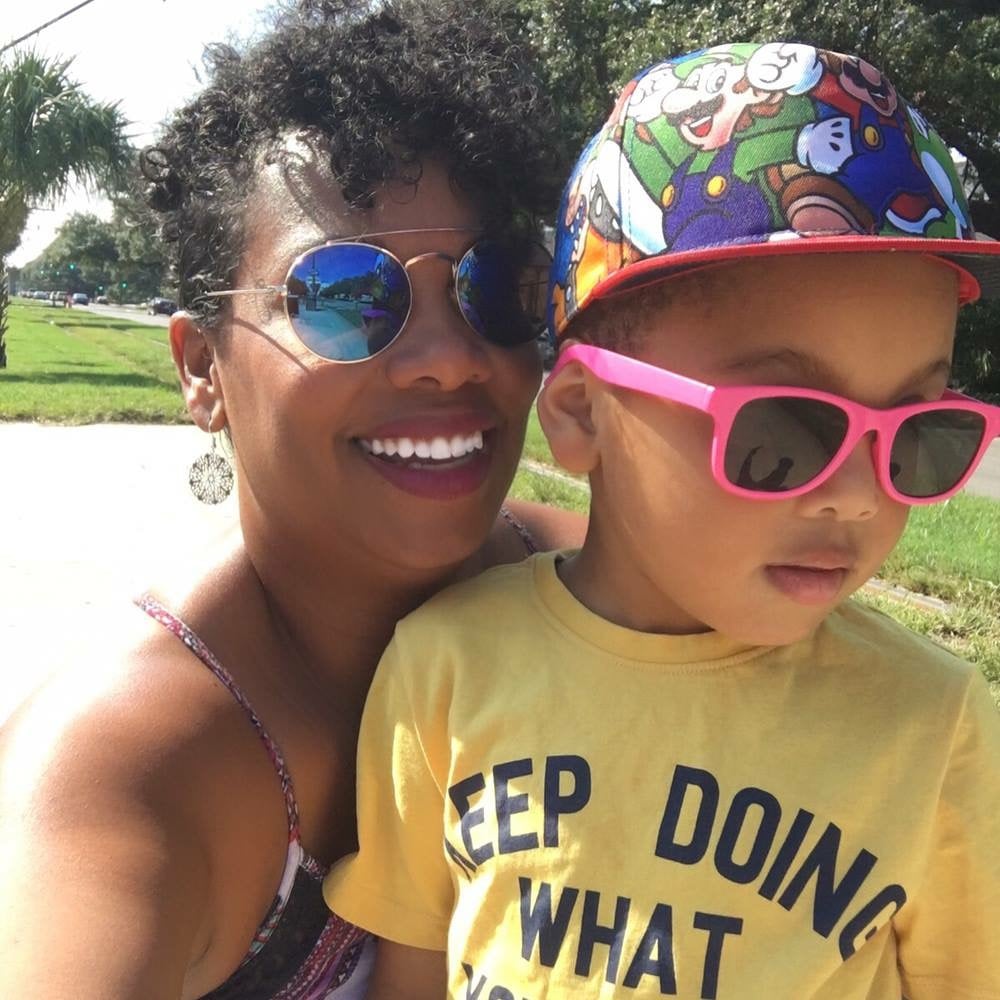 When Renée Cutno decided to take her 5-year-old nephew Eli to their local sensory-friendly play center that caters to kids on the autism spectrum, she was not expecting the entire space to be closed for private parties. Dreading having to break the news to Eli, who already had his shoes off ready to play, she started to mentally prepare herself for the conversation — until the birthday boy's parents invited the pair to stay for the shindig. She expressed how happy the simple gesture made Eli in an Instagram post.
"As I knelt next to him to break the news gently, the owner of the gym informed me that Jake's parents said it was OK for Eli to stay and play," she explained. "I was overwhelmed and touched by their kindness and generosity. Later, they invited us to have cake and sing happy birthday to their Jake. They even gave Eli a goodie bag along with their other guests."
"It's very important for our family that there's a healthy balance of making others come into his space and pushing him out of his comfort zone because that's life!"
Renée told POPSUGAR that she couldn't believe how welcoming the birthday boy's parents were:
Jake's parents eventually came over and said, "It's cool, he can stay." I asked if they were sure and his dad said, "Yes, absolutely. We get it." I was dreading telling him because he was so excited to be there. Also, I was worried that he wouldn't understand why we had to leave. I think a big misconception about kids on the spectrum is that they are intellectually delayed. With Eli, it's not that he wouldn't understand the information given to him, it's that he processes it in a way much different from most.
And while it wasn't clear whether or not Jake also had autism, Renée can't thank the family enough for including her nephew, especially because Eli processes difficult situations differently.
"If we would have left, Eli would've been extremely sad. Because it's difficult for him to express that sadness, he probably would've had what looks like a tantrum," she said, adding that, "The 'tantrum' isn't a result of not getting his way but rather a result of the frustration of not being able to communicate his disappointment. He would've ruminated over it for weeks and possibly months."
For Renée and Eli's mom, Khayriyyah Cutno, these misconceptions are often what make parenting a child with autism so tricky, especially in public. Khayriyyah explained how running an errand like going to the grocery store — which Eli loves — comes with its own set of challenges:
"There are a lot of things to be hyper-aware of. The first is being in an unfamiliar place with unfamiliar people," she said. "Going to the same grocery store frequently helps a lot. Knowing where things are and being cautious around the exits can make things easier as well. He likes to choose his own snacks and sometimes pick out a new toy. If he has his eye on something and is not able to express his desire to get it, he may just take off. He's also known for eloping when he feels anxious."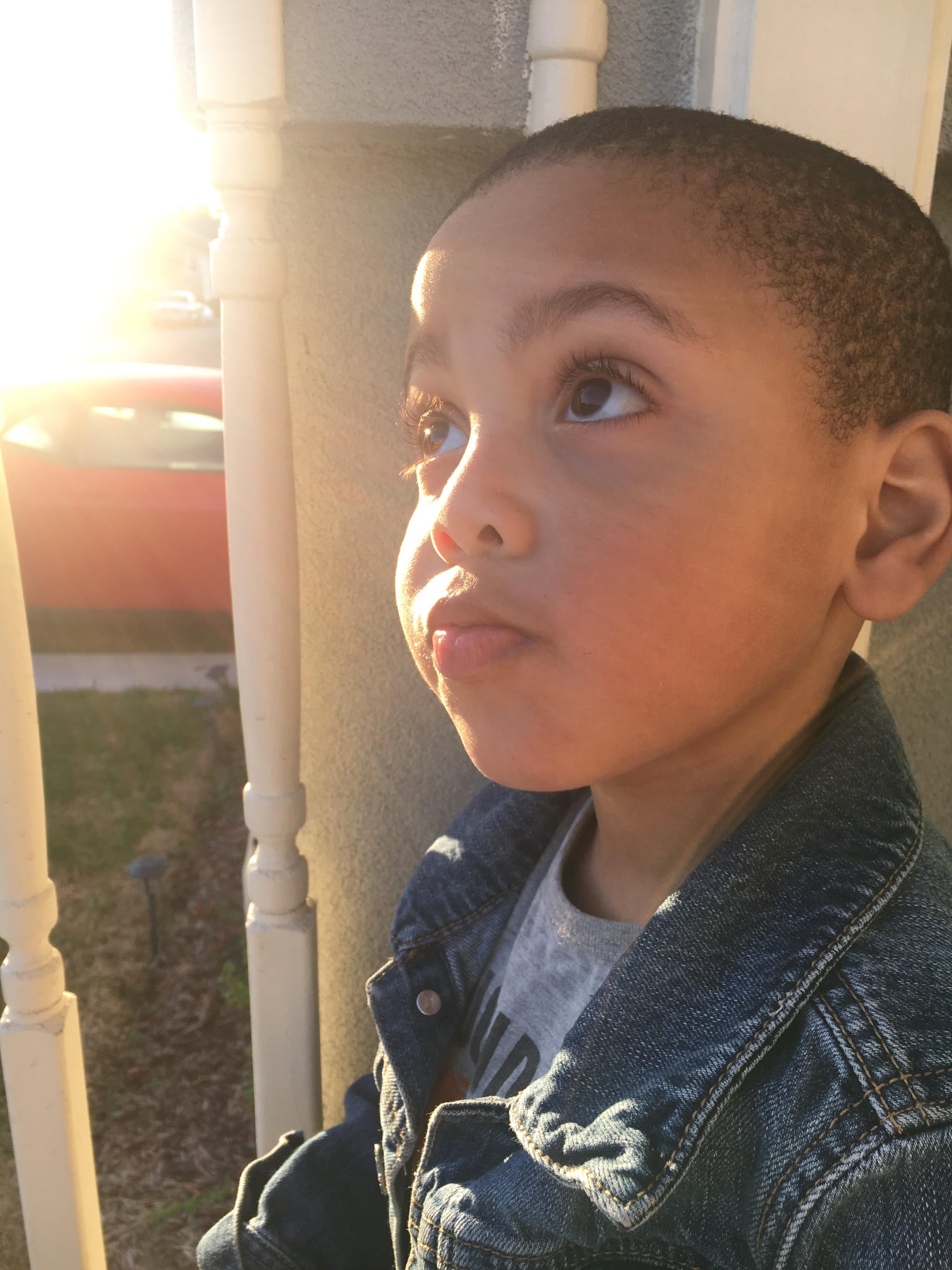 And although some social interactions may make her son feel uncomfortable at first, Khayriyyah believes they will help him in the long-run:
"For instance, if someone says hello to him, we might ask if he would like to say hello back. Always giving him a choice and not forcing him. It's very important for our family that there's a healthy balance of making others come into his space and pushing him out of his comfort zone because that's life!"
Letting Eli stay for the birthday party in a place where he felt totally comfortable meant the world to the adults in his life. "We had never met before and may never cross paths again, but I know it's families like Jake's that help to make this world a better place."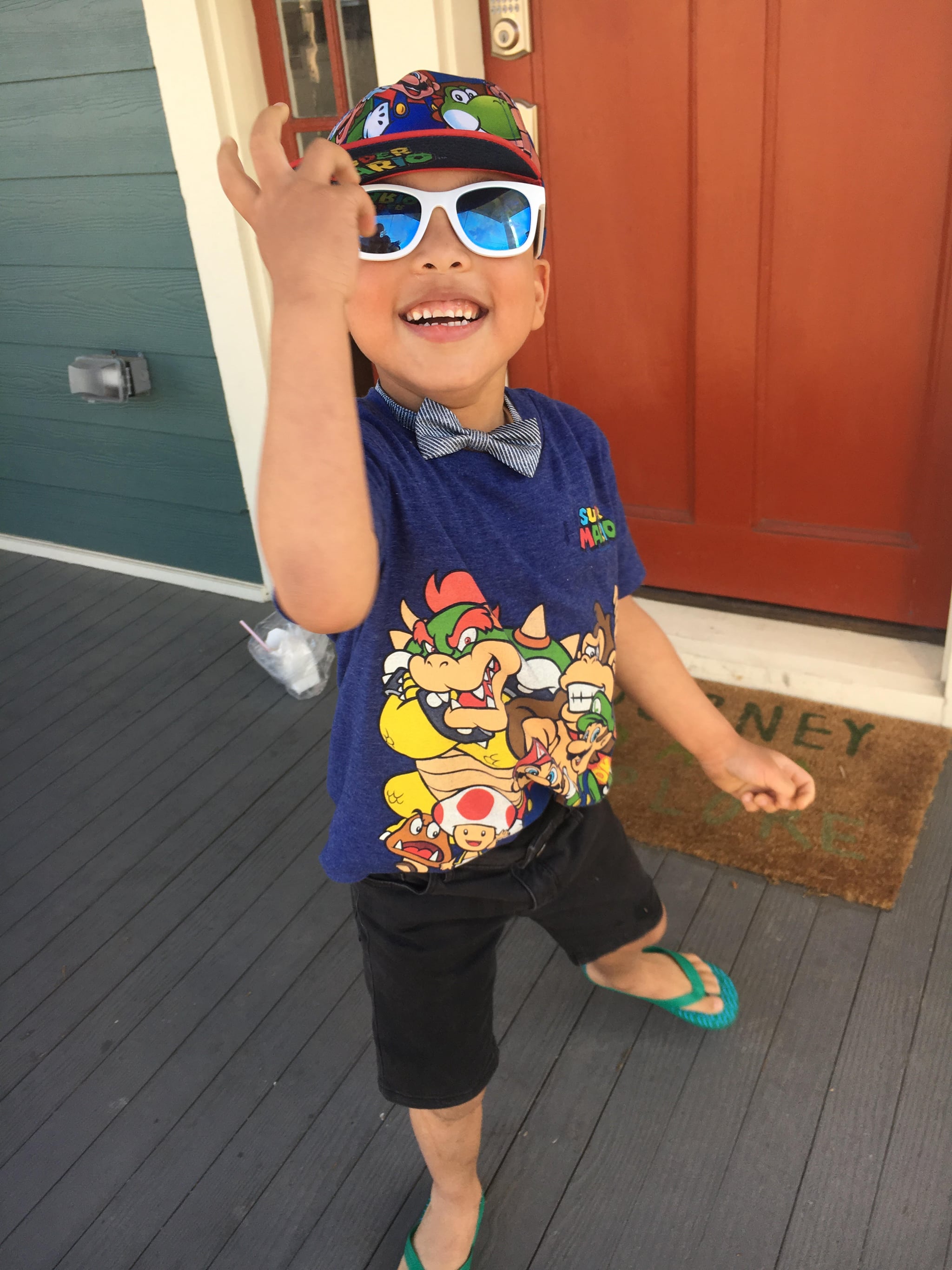 Image Source: Renée and Khayriyyah Cutno