Car Seat in Shopping Cart Warning
The 1 Completely Preventable Car Seat Mistake No Parent Should Ever Make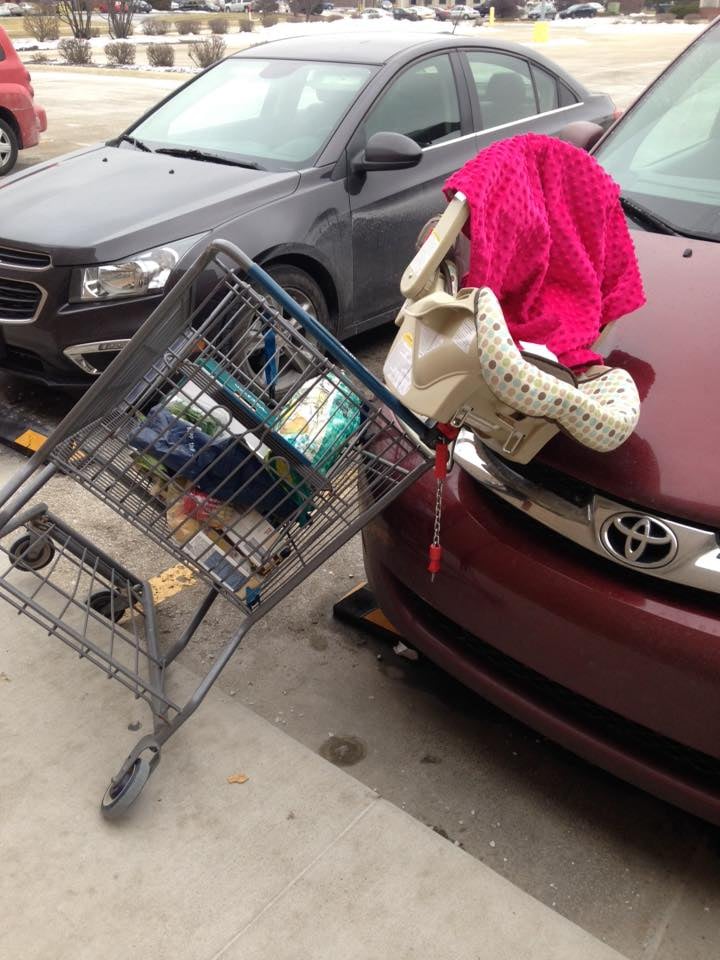 One mom had a close encounter with a potential car seat accident and is using her experience to warn all parents.
After picking up some groceries, Lindsey Wisnewski was strapping her preschooler into his car seat when a sudden burst of wind slightly caught one wheel of her shopping cart. Her infant's car seat was on top of the cart, and its weight, along with the wind, pulled everything down over the curb.
Luckily for this Ohio mom, she was wearing her infant in a baby carrier at the time, but she quickly realized how many parents don't realize the danger of putting your car seat in the front part of shopping carts.
"Please, please, please parents do not put the car seat on the top part of the cart! Any car seat technician will tell you that it's extremely unsafe," she wrote on Facebook. "I post this PSA without judgment, as I myself did this with both boys. Up until about 2 years ago, I thought the seat was safe since it clicks into place."
However, the car seat pictured was locked into place at the time of the accident. Lindsey also notes that had her baby actually been in the seat, she wouldn't have left it unattended. But all parents with small children know that accidents can happen in the blink of an eye.