Cars 3 Parent's Guide
If You Needed Convincing, Here Are 6 Reasons Cars 3 Is Actually Worth Seeing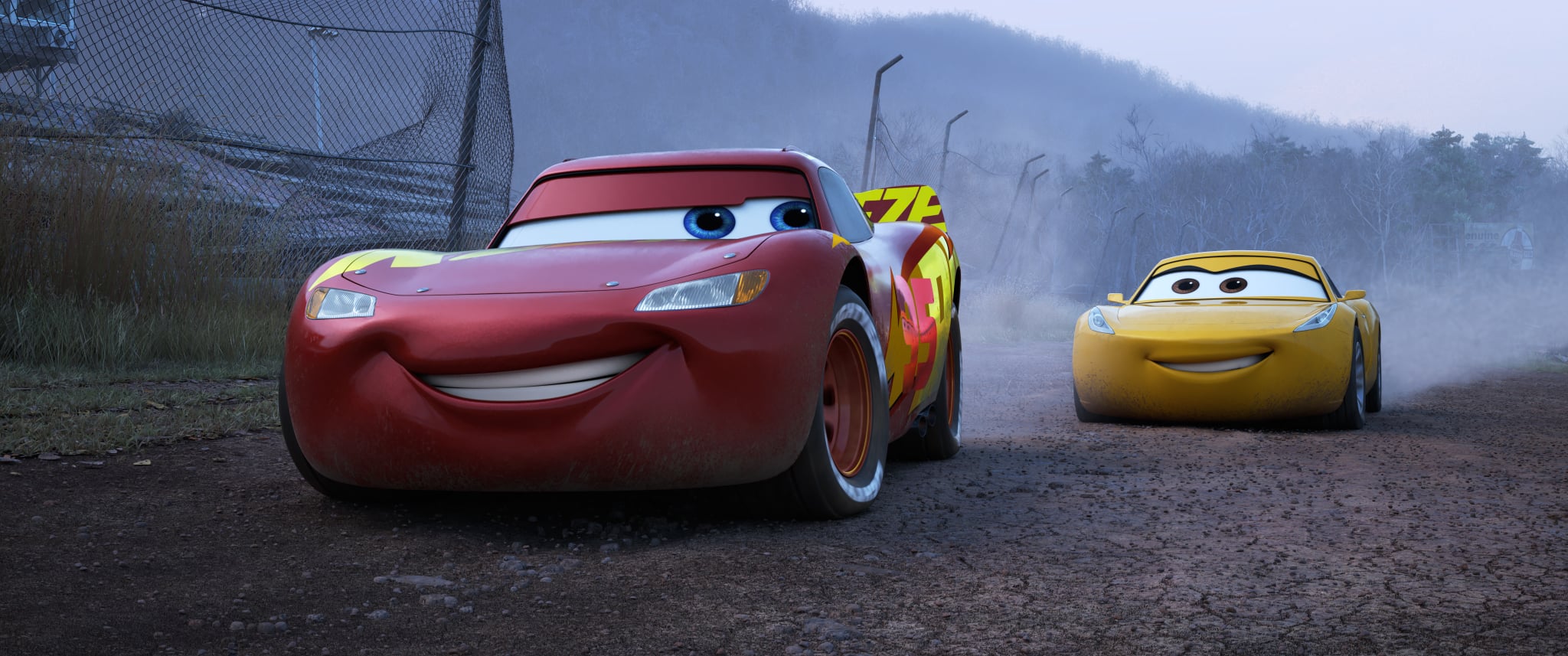 As someone who has seen the original Cars movie upwards of 400 times (seriously, I'll quote the whole thing for you right now it you're interested) and thinks the second installment was pretty good as far as sequels go, I was pretty excited for the Cars 3 release. In this flick, Lightning McQueen is back, but maybe not better than ever. Throughout the story, he has to learn how to keep up with a new generation of racers while also accepting that he's no longer a rookie and his racing days may be coming to an end in the near future.
If you have a Cars-obsessed kiddo on your hands, I can pretty much guarantee that they're going to be a huge fan of this third movie, as it's got everything you'd expect from the high-speed animated franchise — humor, teachable moments, and a feel-good ending. Ahead, the reasons you need to take your child to see the movie this coming weekend (and why it'll likely stay firmly in their favorite movie rotation from then on out).
Light spoilers below.
Lightning is still racing, but faces new challenges. The fact that Lightning is still doing what he loves, but continues to face new challenges* is a great way to show children that everything they'll do in life will take practice and hard work, no matter how good they may be at said things. Watching Lightning struggle is an important image that will help inspire your kids to want to persevere, just like Lightning through their own personal challenges.
All of the old gang is back. Mater, Sally, Luigi (even Tex and Chick Hicks) — all the characters your child knows and loves are back in their finest forms (except maybe Chick). Because of this, there's a pretty endless stream of inside jokes nodding back to scenes in the first film, which was really fun.
The new characters bring in fresh flair, but fit right in. From Cruz Ramirez, Lightning's new trainer, to Smokey, Doc Hudson's old trainer who was alluded to in the past but introduced in this film, the new characters all have varied personalities, but still fit right in with the rest of the crew (some pun intended).
There isn't really a "bad guy." Unlike the second installment, in which there was a whole slew of "bad guys," this film felt a lot more like the first movie with its minor baddies who don't really do or say anything too upsetting. Sure, one of the new racers is a complete assh*le and another character ends up being a money-hungry loser, but most of these small details would have likely gone over a little kid's head.
It's honestly hilarious. I laughed out loud more than once, and the kiddos in front of me had nonstop giggles throughout the whole film. Mater is of course the culprit in the case of most of the bigger laughs, but Lightning and Cruz's dynamic had me in tears at one point.
The feel-good ending will have the whole family (or at least moms and dads) in happy tears. Seriously, I was so welled-up by the end of this that I actually had to blink out a few tears (it's hard not to feel superattached to these amazing characters after all these years!).
*Toward the beginning of the film, Lightning gets into a pretty major crash (similar to Doc Hudson's), which might be a little upsetting for the youngest viewers in the theater. Also, Lightning and Cruz accidentally attend a demolition derby, which gets a bit crazy — however, there's plenty of humor in that scene so all the fast-paced action should be manageable, even for little ones.