Chrissy Metz Quotes About Playing a Mom
How Chrissy Metz Used Her Role on This Is Us to Channel a Worried Mom in Her New Movie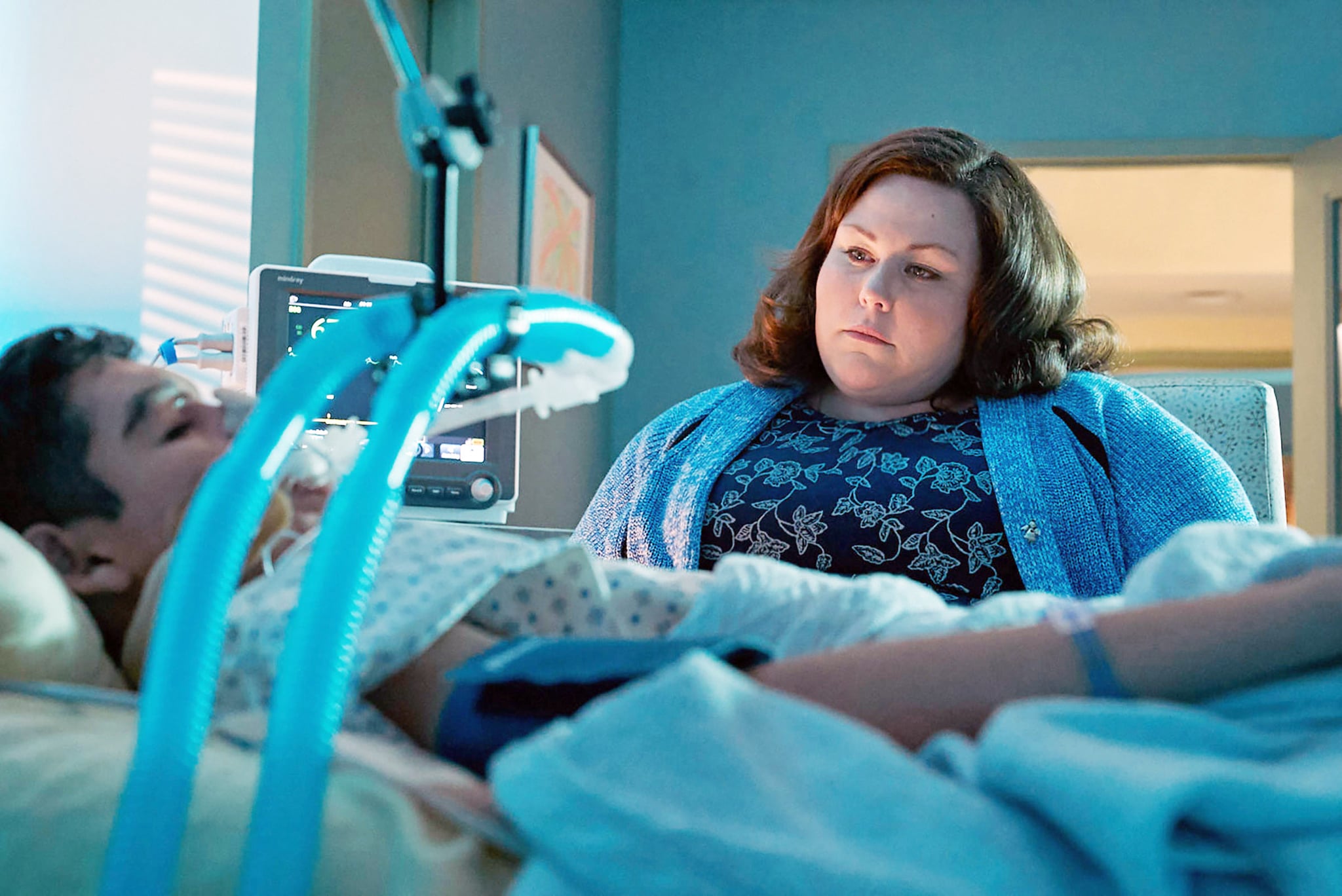 After playing Kate on This Is Us for three seasons, it's no secret that Chrissy Metz knows how to strike an emotional cord with viewers. But despite the fact that Kate welcomed a preemie into the world at the end of season three, nothing compares to the role she plays in her new movie, Breakthrough. Chrissy stars as Joyce Smith, a mom from St. Louis whose 15-year-old son John falls through ice and is submerged underwater for 15 minutes. Based on a true story, Joyce never gives up on her son despite the bleak prognosis, and he miraculously makes a full recovery.
Because Breakthrough is intended to tug at your heartstrings, the 38-year-old's ongoing role on This Is Us helped her prepare for those dramatic moments. "[Playing Kate] makes me really vulnerable to a lot of people," Chrissy told POPSUGAR. "I try to make sure that I'm not obsessed with what I look like during emotional scenes. I focus on just telling the story."
As a matter of fact, Kate's vulnerability in the show is a big reason she scored her role in Breakthrough in the first place. Roxann Dawson — the director of the movie — wanted Chrissy to be the leading lady from the start. "What [the film's producer], DeVon Franklin, had explained was that they needed someone that was strong but also vulnerable," said Chrissy. "I feel like in a lot of my life, in particular, I've shown that. And so goodness, if they thought that I was the right girl for the job, I'm just grateful that they did."
Despite not having kids of her own, Chrissy said her own real-life experiences with kids made connecting with Joyce's character that much easier. "I've never been a mother, but I know what it's like to nurture," she explained. "I know what it's like to be an aunt with eight nieces and nephews. And I taught preschool. I know what loyalty is and I understand love for another person. It's so much about what a mother does and that unconditional love. It's definitely something I have not experienced. I have not given birth or adopted a child, but I definitely know what it's like to have loyalty and unwavering love for a loved one."
While Chrissy certainly has no problem digging into emotional roles, filming some of the movie's scenes were more challenging than she initially thought. "The first scene that we shot was when Joyce prays over John," she said. "I literally stepped on set and they were like, 'Okay. You ready?' and I was like, 'Yeah, I am.' You're supposed to get out of the way and be present. That was an incredible, pivotal moment in the story, but that was just the beginning."