Chrissy Teigen Interview With Net-a-Porter
New Interview With Chrissy Teigen Reveals She Was Embarrassed by Her Postpartum Depression, and Damn, She's Honest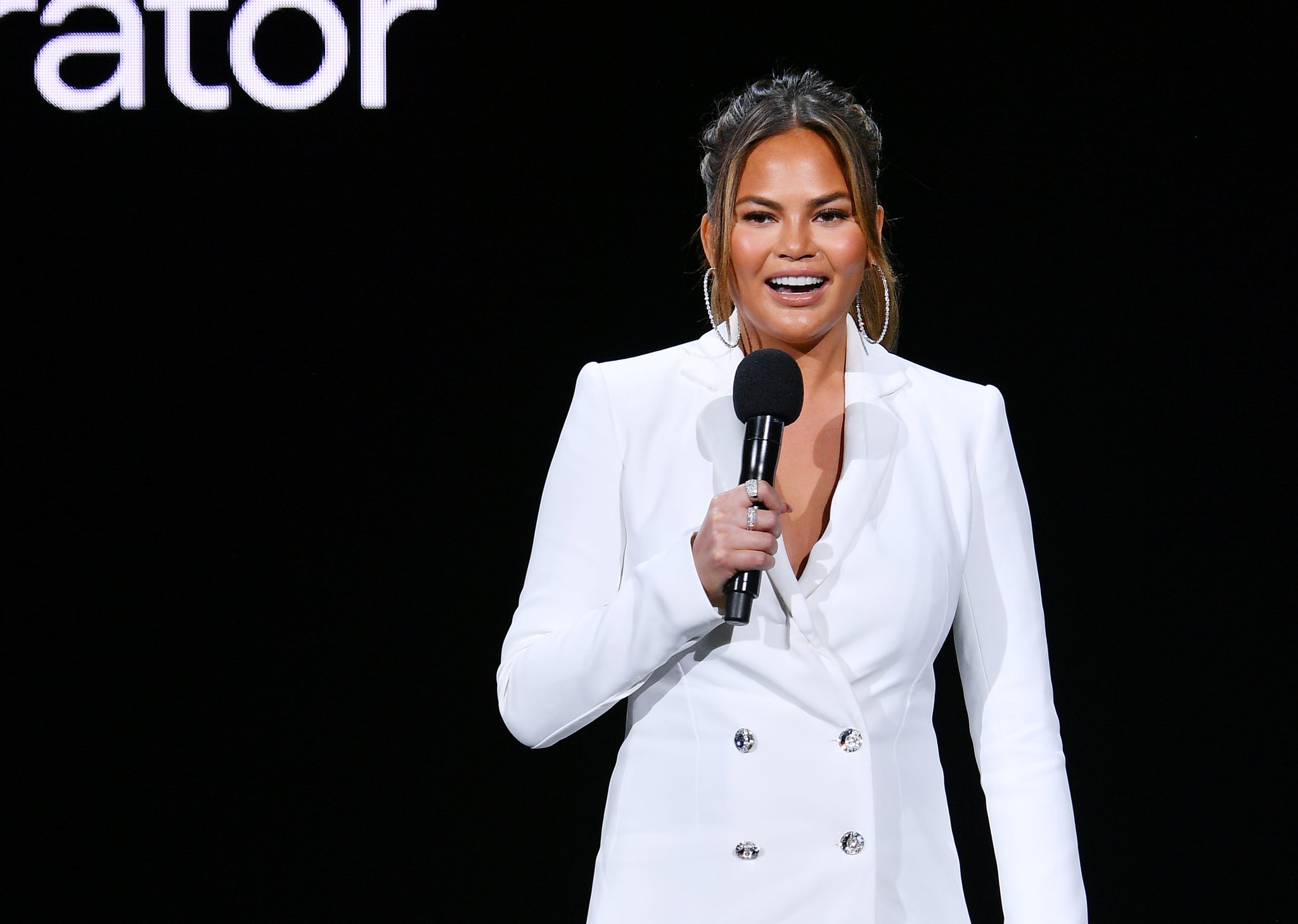 Regardless of whether or not you're a parent, one of the things people love so much about Chrissy Teigen is her transparancy; she's never been one to hold her tongue, whether on Twitter or when chatting with media. But in a new interview with Net-a-Porter magazine's PorterEdit, the mom of two says she wishes she took a beat sometimes to think things through before commenting. "Everything 'big' I've ever said was just heat of the moment and sometimes very regrettable. I just pop off too quick. Honestly, it's good to learn that's not necessarily the way to go every time."
Of course, if you are a parent, you probably appreciate how honest she's been about her parenting journey and postpartum depression. But what she just revealed might actually surprise you. "I felt bad [about having postpartum depression] because we had so many resources. John was great and helpful. My mom was here… I was embarrassed." As someone who struggled with postpartum anxiety and panic, I certainly understand how someone can feel embarrassed. There's no reason to feel that way, of course, but we can be hard on ourselves.
What's most touching about this particular interview, though, is Chrissy's willingness to go back to her childhood mental health. There can be an unfortunate stigma attached to medication, but Chrissy keeps it real. "I was prescribed Lexapro [an antidepressant] when I was a teenager, and then I just quit cold turkey, not thinking it was a real thing. I thought everyone had problems like mine, like it was part of life," she says.
The full interview is worth a read. We guarantee you'll walk away feeling inspired to be more honest!
Image Source: Getty / Dia Dipasupil