Cloth Shades on Baby Strollers Is Dangerous
The Dangerous Summertime Stroller Mistake We're All Making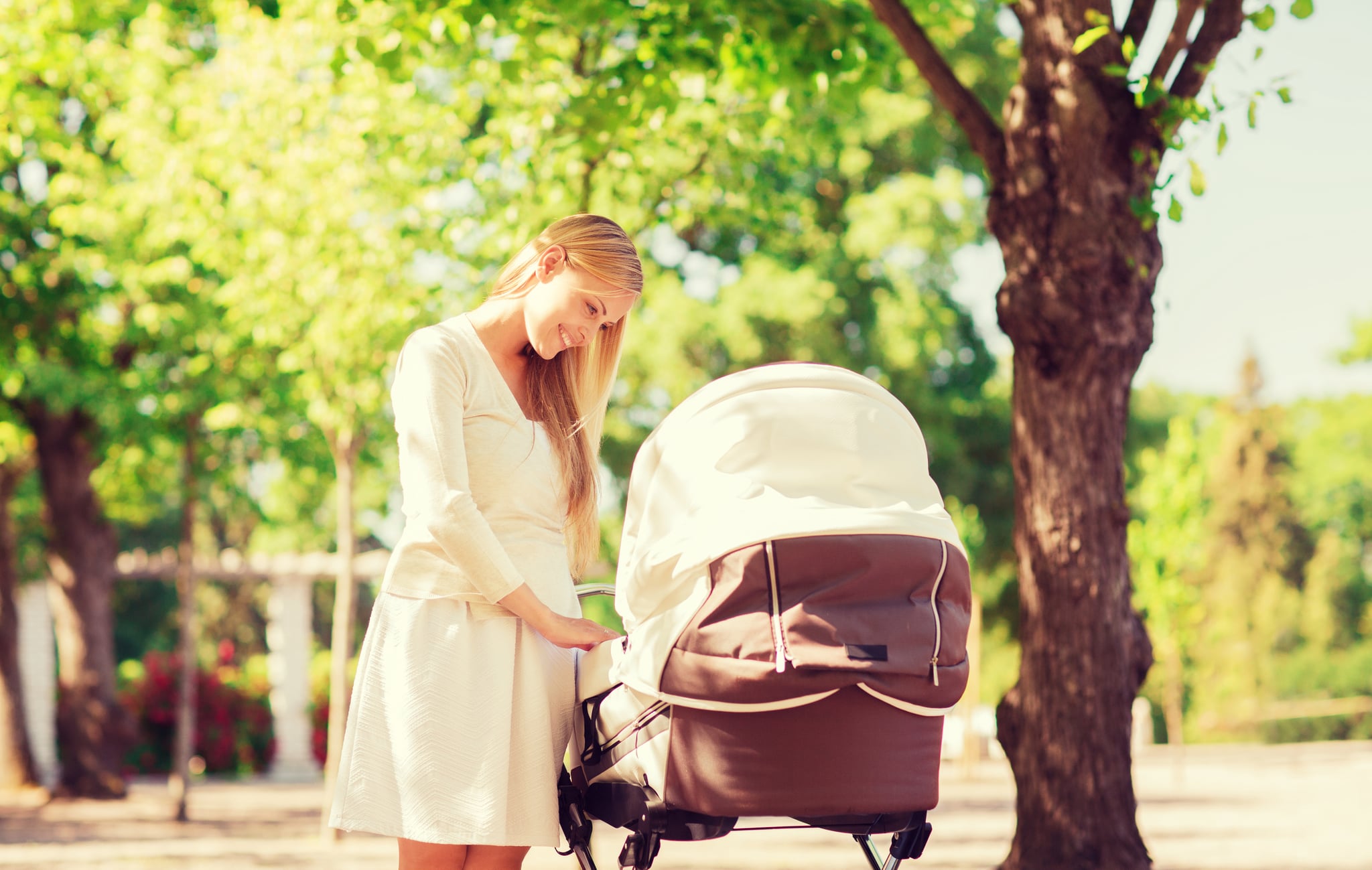 This Summer, could your attempt at keeping your baby safe from the sun be doing more harm than good?
If you've ever covered your baby's stroller or pram — with even a thin cloth like a muslin wrap — in an attempt to block the sun's rays and provide shade, you might be unknowingly causing your little one to overheat.
According to researchers in Sweden, providing this kind of shade actually creates a furnace-like heat within the stroller. Because of the reduced air circulation, temperatures can rise quickly, similar to those in a hot car.
In one study published in Svenska Dagbladet, the temperature inside an uncovered stroller was 72 degrees, but after being covered by a thin cloth, it reached 93 degrees within 30 minutes. In an hour, the thermostat clocked in at nearly 100 degrees.
What can you do to keep your baby covered without causing them to overheat? Here, some safe alternatives:
Avoid cloth wraps for shading and instead opt for an aerated cover made of mesh material so that air flow isn't hindered. Umbrella attachments are also a practical option.
Some strollers have back panels that can be removed in warmer months, but if this isn't an option, consider a lightweight umbrella stroller for hotter days.
Regularly check your baby's temperature. If he or she is sweating, is clammy, or feels hot to the touch, it's time to get out of the sun.
Use sunscreen if your baby is at least 6 months old, and restrict stroller walking in the Summer during peak sunlight hours, usually between 10 a.m. and 3 p.m.