Court Forces Florida Mother to Let Son Get Circumcision
The Circumcision Case That Has Everyone Talking — Whose Side Are You On?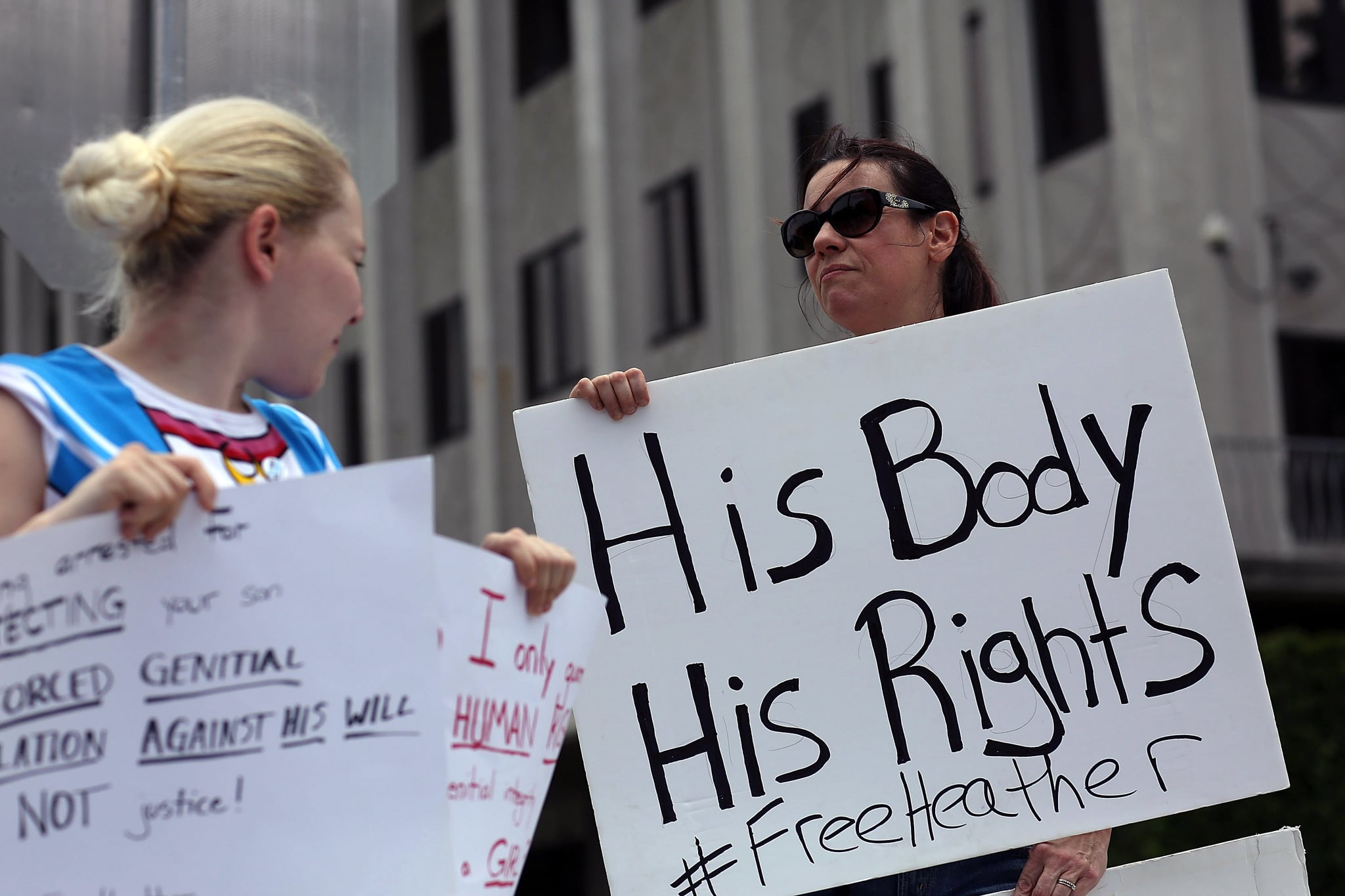 The bizarre case of a Florida mom who took her 4-year-old son into hiding to avoid circumcision came to an end last week, but the debate on the ruling is only beginning to reach a fever pitch.
That's because Heather Hironimus was forced to, through tears and while still in handcuffs, sign over consent to allow her child to undergo the procedure in exchange for her release from jail. After months in hiding, for fear that her ex-husband would force a circumcision over the boy's objection, she had to essentially sign away her right as a mother to protect her child.
Now questions — both medical and emotional — are being asked across the nation, namely: when does a medically unnecessary procedure become mandated by a court of law?
First, it's worth considering the procedure itself. While some of the more extreme detractors have long argued that circumcision is equivalent to genital mutilation, it's quite commonplace in the US. According to the World Health Organization, the overall male circumcision rate is between 76 and 92 percent. The WHO also noted its effectiveness in reducing the contraction of STDs, and the American Academy of Pediatrics has stated that "the health benefits of newborn male circumcision outweigh the risks." Still, the operative word there is "newborn." Circumcisions become more complicated the longer they are delayed. In fact, the CDC has shown that after a baby's first year, the potential for adverse events following the procedure is up to 20 percent higher than in infancy. As for Hironimus's son, who is nearing his fifth birthday, the risk factors continue to grow.
Next, the ethics at play are important to note. The parents agreed more than three years ago to circumcise their son, but patients — and parents of minor patients — often change their minds even hours before a procedure takes place. Is it in their right to do so here? There are parental rights, for certain, and parents should be allowed to raise their children according to their beliefs — which often becomes complicated amid divorce and shared custody. But the law states parents have no right to harm their children. If this boy doesn't want to be circumcised, is the court doing everything it can to protect him?
What do you think? Should Hironimus have been allowed to refuse consent, or was the judge correct in his decision that her son get circumcised? Vote in our poll, and share your thoughts in the comments below.