Crossing Guard Offers New School Supplies to Students
This Crossing Guard's Sweet First-Day-of-School Tradition Will Make You Tear Up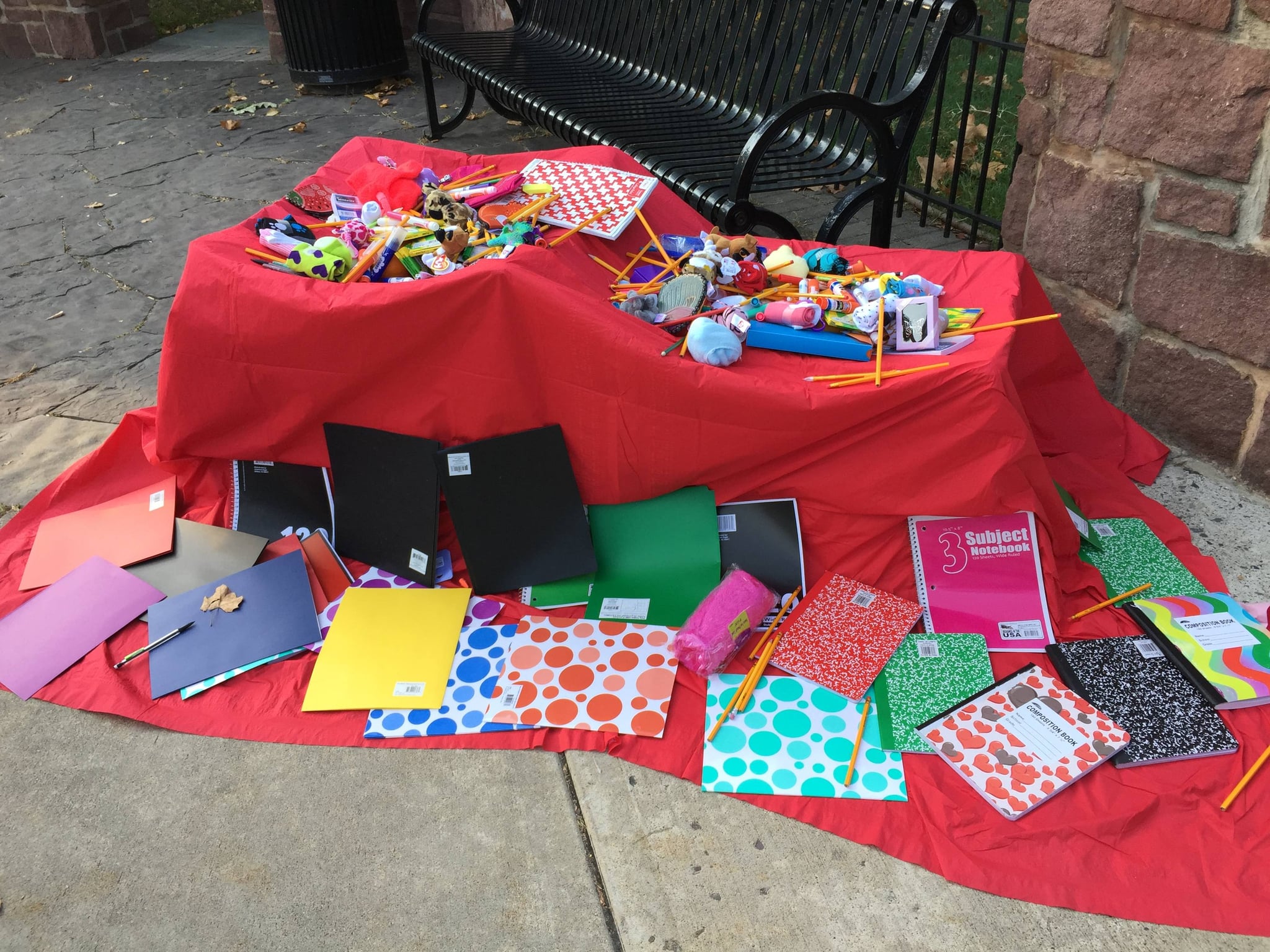 Crossing guards play an important role in kids' daily lives, but they often go unthanked for their important job. These safety guards, many of whom work on a volunteer basis, are the unsung heroes of every school district — and even then, they sometimes go above and beyond the call of duty.
When a Reddit user posted this photo of a crossing guard's sweet first-day-of-school tradition, it made us tear up. "On the first day of school, our local crossing guard set this up at her intersection for kids who needed something. She paid for it all herself," wrote the Redditor, who went on to answer questions about the generous act.
A different Reddit user in the area chimed in about the woman, whose name is Valentine and works at a Glen Ridge, NJ, elementary school:
"She has been working on that corner since I was born, and she's been there with the most infectious smile I've ever seen every damn day since before I started and after I graduated. She'd set these little stands up every year for the last week of school and the week it started; sometimes school supplies, sometimes snacks and candy, sometimes little gifts. I'm tearing up just thinking about her, how she'd hug you and wave and say 'HEY BOO!' every day, oh man, sometimes I don't even think she's real, she's just this happiness elemental that blips into existence every morning school starts and the moment that it lets out."
The sweet memory speaks volumes about the lasting effect that crossing guards can have on the lives of children. Another Reddit user shared their own story about a different crossing guard who exhibited similar generosity:
"When I was in grade school my parents were divorced and one lived near the school and one far away. I split time 50/50 with my parents going back and forth every two weeks so half the time I had a long walk home
The crossing guard asked me one day why sometimes I went straight and sometimes i turned, and I explained about my living situation. Turns out she lived in my dad's neighborhood, which was a 45 minute walk away. I'm not sure how this all went down with parents, but somehow she ended up driving me home every day in the winter or during bad weather. She was so nice!!"
So be sure to give your local crossing guard a hug (and maybe a coffee) next time you see them — they take great care of our kids and don't get enough recognition for their vital role!