One of the best parts of parenting is getting cozy with your kids. That's why we partnered with Macerich Shopping Centers for this post about how to craft the most comfortable play corner.
I love my daughter, but not all the stuff that comes along with her. It often feels like our home is being overrun with play toys, dress-up clothes, and countless art supplies. The last thing I want to do is stifle her creativity or restrict our fun, so I decided to dedicate a corner to her and all of her stuff.
If you're ready to create a cute hideaway corner, there are a few things to take into consideration.
Location, location, location. You want a spot that's close to where your family spends time together but isn't on big-time display the minute guests come into your home. I went with the back corner of our family room, where we can all enjoy playtime together without it being seen from the front door.
Think about comfort and ease. This may vary based on the age of your child. Older kids can handle taking on more responsibility when it comes to keeping your cute corner organized, while little ones might need more help. Pick up soft storage baskets, which are perfect for housing stuffed animals or other playthings. A cool clothing rack allows older kids to keep dress-up items off the floor.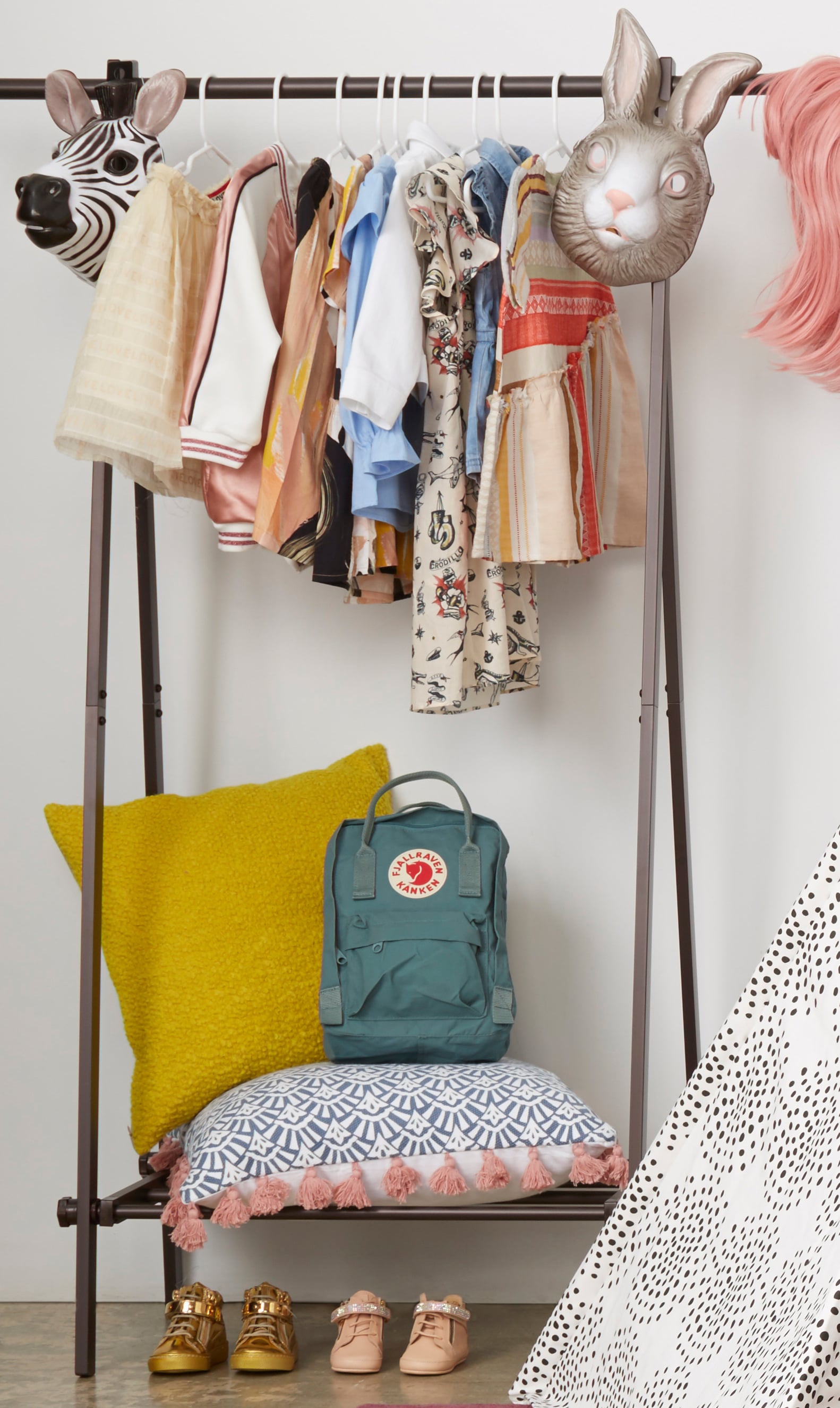 Select complementary colors. You want these new items to match your existing home decor, which makes the look seamless and cohesive.
Bring the outdoors inside. Introduce leafy, green plants and curved-edge bookshelves to add interesting shapes into the mix.
Define the space. Going with a large attention grabber that gets everyone excited to play puts the focus on the cozy corner, keeping play items in one spot. An indoor tepee offers a touch of privacy for imaginary play, plus it acts as a hidden spot for putting toys in a pinch. A cool rug defines the space, and throw pillows encourage lounging.
Have fun! Once everything is arranged, make time to get creative and cozy with your child every day. You'll love playing together in your new, dedicated area.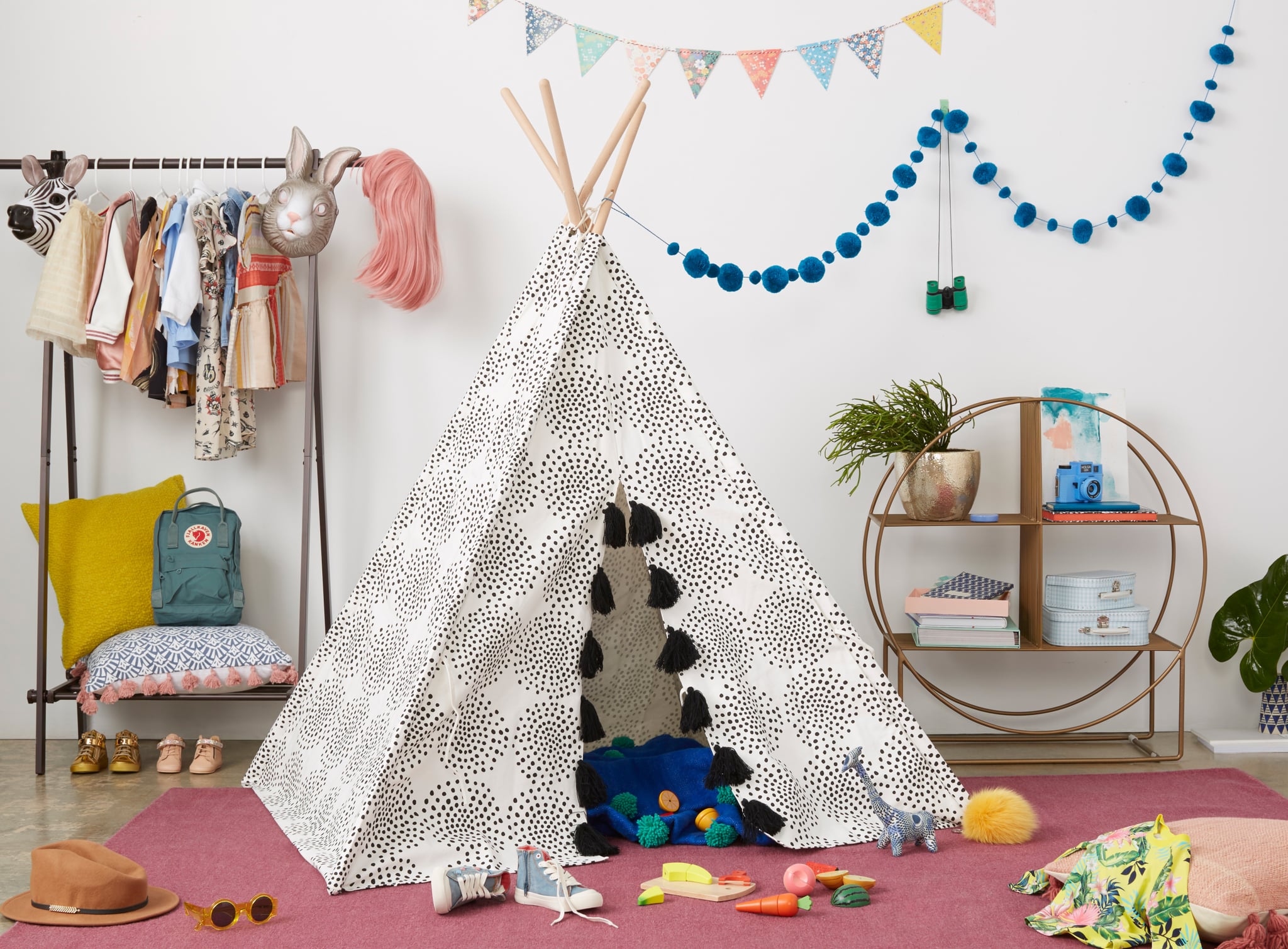 More From Macerich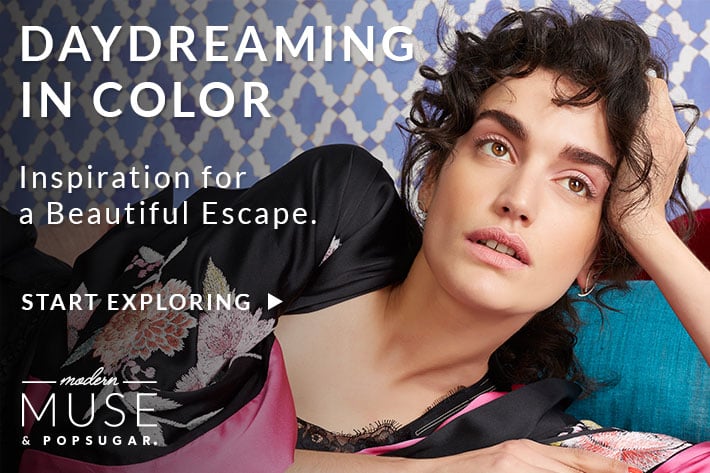 Image Source: POPSUGAR Photography / Diggy Lloyd
Product Credit: Linda Farrow X Dries Van Noten sunglasses, Fjallraven Kanken backpack, Giuseppe Zanotti shoes, Zara, H&M, Gap Kids, and The Odells clothing. Teepee, Restoration Hardware, Bookcase, Land of Nod.