Dad Dying of Cancer Writes Book For Son
The Incredible Story Behind a Dying Father's Book For His Young Son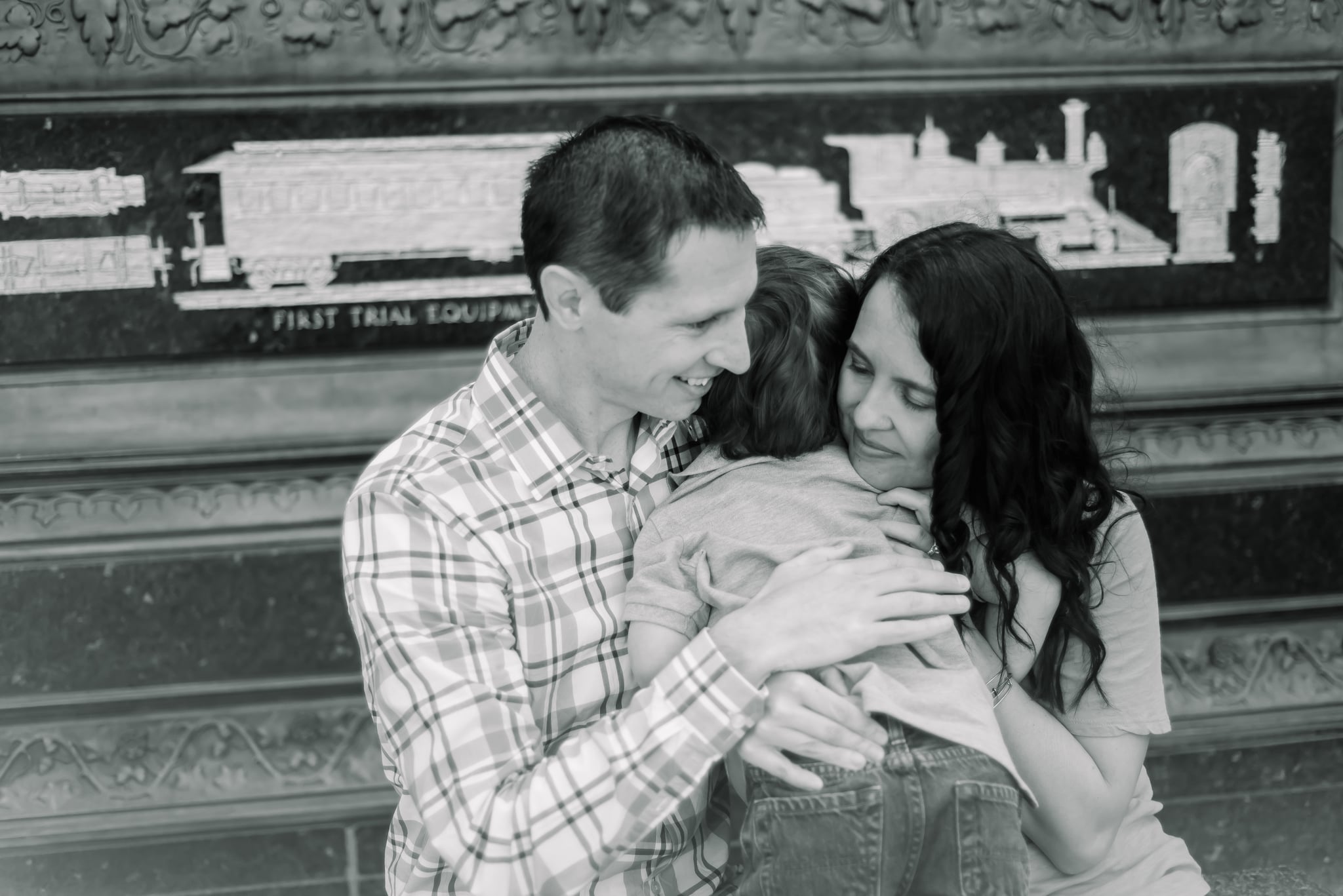 Cancer is a devastating disease — to say it ruins lives is an understatement. For one family, the illness ripped a beloved father from his wife and young child. But their shared perspective on life — and death — was, and is, one of hope and, surprisingly, appreciation.
Scott and Anne Sutton met as middle school students in Pennsylvania, but it wasn't until they reconnected at a mutual friend's wedding in 2011 that they fell in love. They were engaged two years later, they got married on Valentine's Day the next year, and it wasn't long before they welcomed their son, Alec, who is now 3 years old.
"It's really hard to find that balance of living life and not letting cancer take every single day away from you."
All the while, Scott had medical issues — he had a hereditary condition called Von hippel-Lindau, and in 2009, doctors found a neuroendocrine tumor in his lung. They removed the bottom two lobes of that lung, and as Scott told POPSUGAR in 2018, "We had hoped that would be the last time anyone ever told me I had cancer."
Unfortunately, in January 2016, after months of lower back pain, he received even more upsetting news: he had another tumor, this one inoperable. "More tests would soon show that I also had neuroendocrine tumors in my liver, brain, and other parts of my bones," he said. It was deemed Stage 4. His son was just 8 months old at the time.
Throughout the next few years — which involved traveling around the world, including a stay at a hospital in Switzerland, to find a solution — the Suttons still managed to live a life similar to those of any other new parents, with a remarkable exception: Scott, along with his best friend, Alec Traub, wrote and published a children's book called I Love You Like . . . The story — illustrated by a cartoonist for the Garfield franchise — follows a grasshopper father explaining how much he loves his son. It's a sweet concept on its own, but it takes on profoundly deeper meaning knowing that it now serves as a reminder to young Alec of his late father's love.
In late 2018, Scott returned home from a three-week hospital visit, and he was given hospice care. "The doctors have given us an estimated time frame, and my goal is to have as many normal days at home with Anne and Alec as I can," he said.
With an honest perspective that in many ways is a rarity to witness, Scott, Anne, and their friend Alec opened up to POPSUGAR about what this experience has been like for them.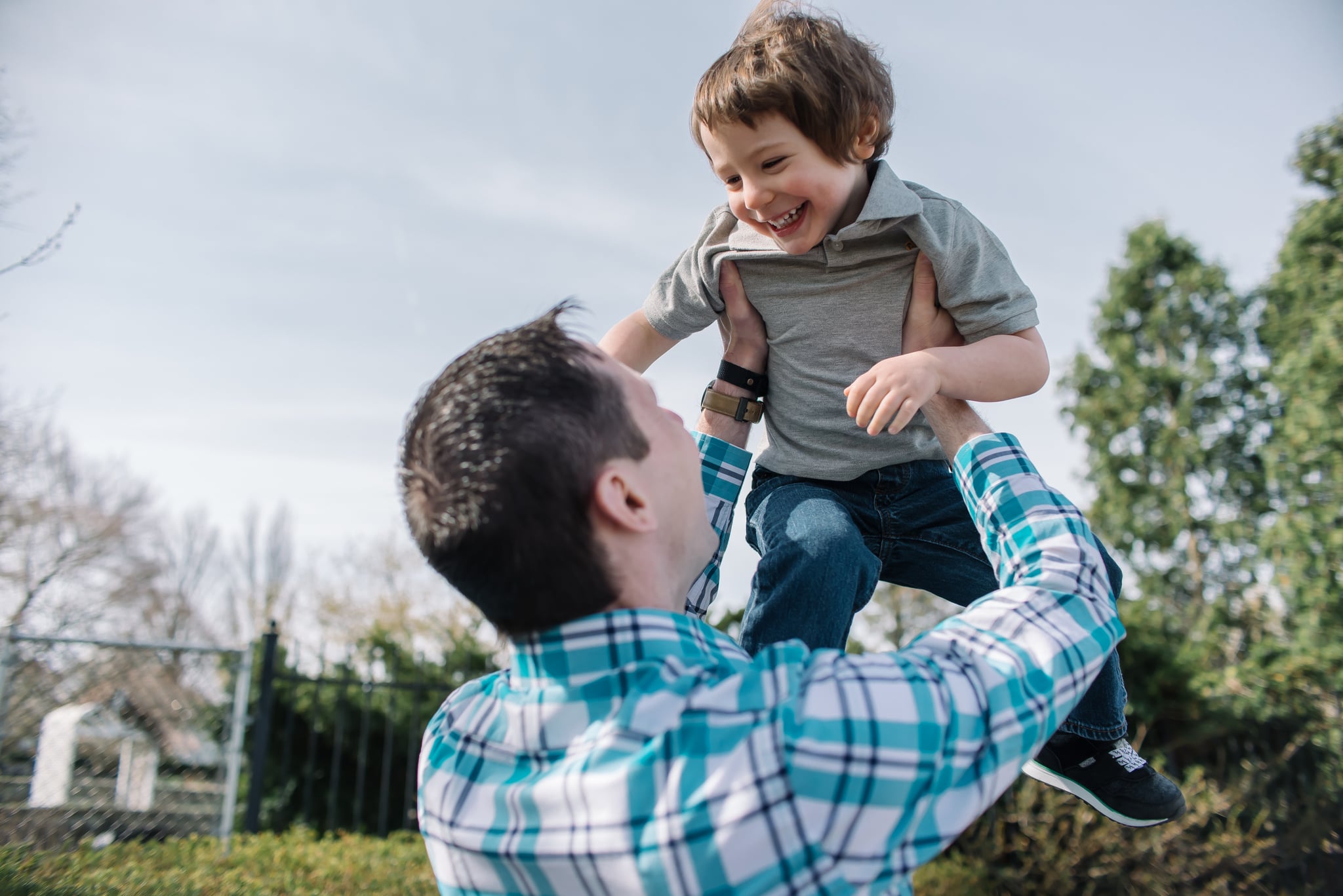 On Life With Their Son
From the beginning, when Alec was born in May 2015, Scott was "our rock," Anne remembered.
"Alec had colic," she said. "Cried and cried and cried. When I was sad that Alec was sad, Scott would take a photo of Alec crying on his phone and make it into a meme to make me laugh. He would send me photos of the vomit Alec spewed all over him while I was running an errand, to show that, 'hey, he does it to me, too.' I know I'm a better mom because of having Scott as my teammate."
And as Alec got older, his personality truly came into its own.
"Anne knows how I want to be remembered as a father, and I know she won't let me down."
"Alec is full of energy, always excited to see what's around the next corner," Scott recalled. "Incredibly empathic. Eats anything, including black olives. Seems to have a scary good memory — you can't pull anything past him you might have promised him a week ago. There's so much talent in there waiting to come out."
For Scott, Alec had been "the biggest joy of my life" and up until his death he was "still excited" for all the amazing things to come in his son's future.
"My hope is that he'll do some of the things as a little boy that I did with my parents — I had a great childhood, so I'm excited he'll have one, too," Scott said.
On Writing a Book For His Son to Remember Him By
It's only a slight coincidence that Scott and Anne's son shares the same name as Scott's longtime friend, Alec. "It's sort of true we named our son after him," Scott said with a chuckle. "When Anne suggested the name as her number one choice, I immediately thought of Alec Traub and thought, 'would it be weird to name my son after a friend?' But he's a role model of a friend, and that's when I just knew it made sense."
In fact, for 15 years, the two had a silly tradition involving text messages that kept them close despite living in different states.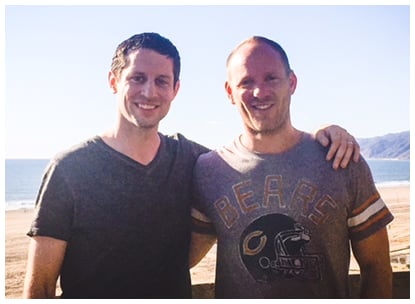 "Scott and I are two guys who never shied from telling one another how much we miss, love, and care for the other. One day, he randomly texted me, 'I miss you like the grasshopper misses grass . . . and hopping,'" Alec recalled. "I loved it, so then I texted him back, 'I miss you like the anteater misses ants . . . and eating.' It became our own fun, unique way to say I miss you."
When Alec visited Scott in Pittsburgh following his diagnosis in 2016, the two came up with the idea for a book.
"We were sitting all together talking about Scott's health and how much he wanted to be able to do something to leave behind for little Alec," Alec said. "We then immediately came to the idea of putting those text messages together and creating something for him. We had no idea where to go from there, but we knew it was something we couldn't afford to leave as just a cool idea. Time wasn't necessarily on our side."
So, they got to work. They watched YouTube videos about how to write a children's book, found a professional illustrator, and held Skype meetings until they were were ready to self-publish this in July 2018. They've since sold more than 5,000 copies of I Love You Like . . ., and all of the profits go toward Alec's college fund. There's even a dedication to Scott's son, one of which any parent can relate: "For my son, Alec Sutton, who makes every day an adventure. Thank you for asking, 'Why?' each of the 1.4 million times. I love you buddy."
Selfishly, Alec is thankful for the book because, in their year working on it, the experience brought him and Scott even closer and taught him about taking something negative and flipping it.
"We turned that story into something so positive — for all of us," he said. "But if in the end, all it ended up being was something that I could create with Scott and that he could have for his son, then that was more than enough."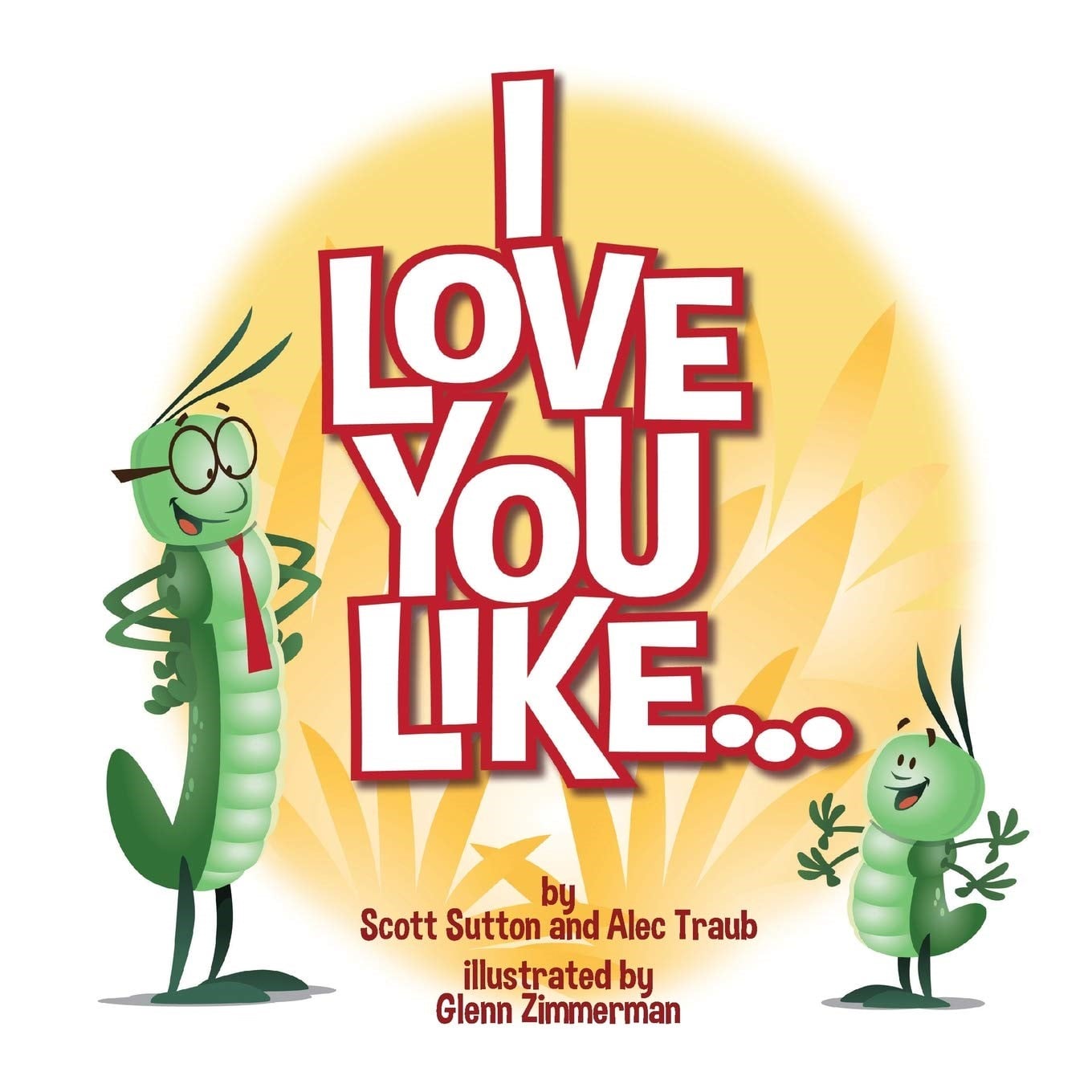 On Not Letting Cancer Change His Outlook
It's hard to imagine continuing on with the day-to-day once you receive a cancer diagnosis, but Scott was determined to keep a positive outlook.
"Even with everything that has been going on with me, there have been so many great things in my life worth living for," he said.
He and Anne shared a few mottos — "always forward" and "worry when we must worry" to name a few — that, Scott said, "afforded us to live in the moment and truly just enjoy our time as a family."
"There are no bad memories. We did as much as we could together."
That time included taking his son fishing for the first time, teaching him soccer, and even taking him to "Mickey's house," otherwise known as Disney World.
"There are no bad memories," he said. "We did as much as we could together, often packing the weekends full of activities with Alec and friends and family. We've built snowmen, we've gone minigolfing, I watched Alec ride a pony, we've seen the ocean . . ."
When asked what he hoped his son will remember most about him, he struggled to find words. "Anne knows how I want to be remembered as a father, and I know she won't let me down."
Her response?
"I won't," she said. "And I know there are family and friends who will share stories, too. Over the recent weeks, we've had friends who have visited who have promised Scott they will take Alec hunting with them and their own sons some day; other friends who live in other states promising that our kids will grow up knowing each other and knowing their dads were good friends."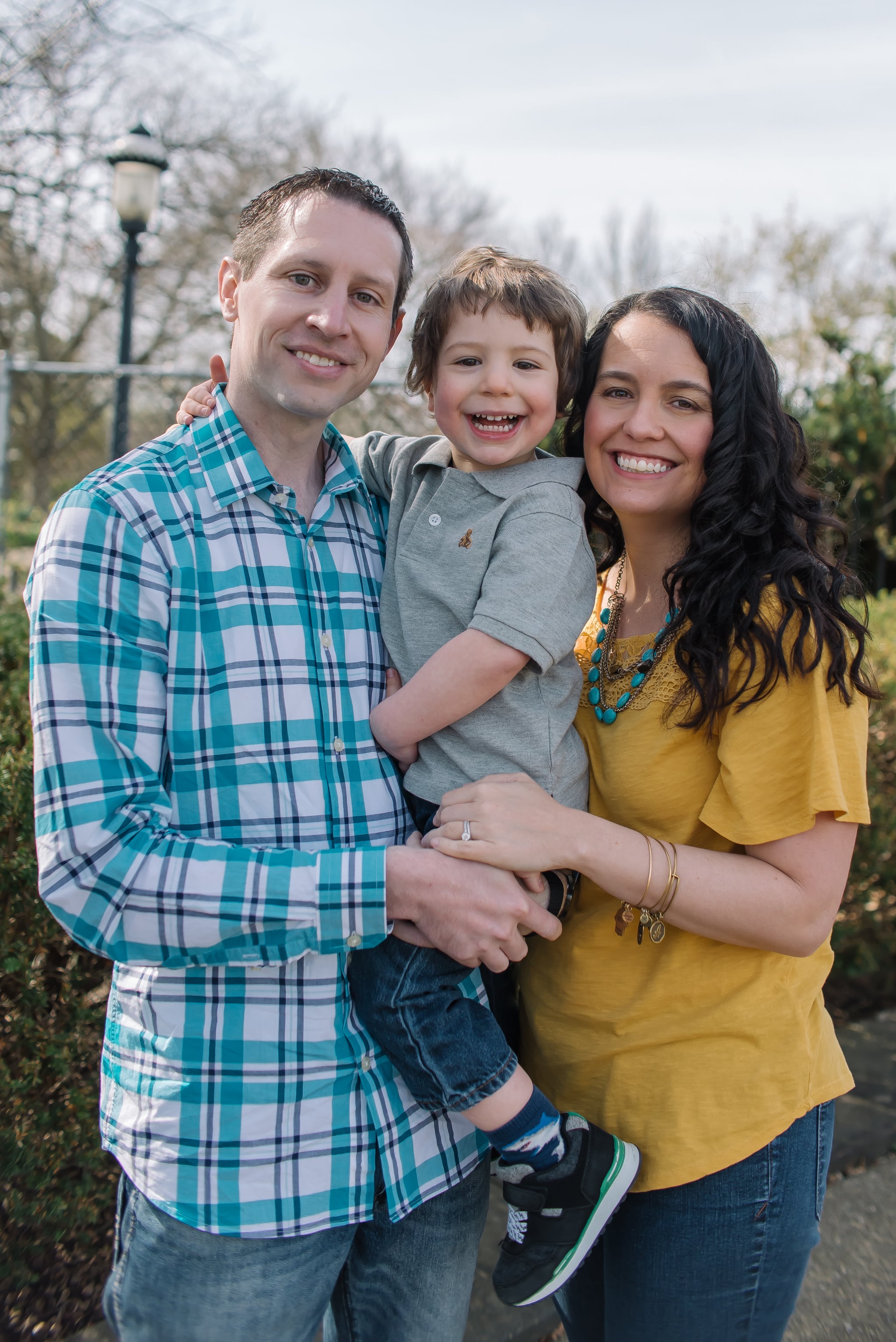 On What They Wish Others Really Knew
Like any other typical parent, Scott knows that familiar feeling that there's always something more important to do, that we should be doing something productive like "taking care of that email in your inbox that needs done right away." But, he said, "what's really important is right in front of you. You have to try to enjoy every day with your family."
For Anne, she didn't yet feel ready to reflect on what she's learned through her experience with Scott. But she did note that she now understands that there are appropriate times to be sad and grieve and times where you simply shouldn't.
"It's really hard to find that balance of then living life and not letting cancer take every single day away from you," she said. "We make a good team and worked through those feelings together, always making sure we were on the same page."
"We have the chance to really say goodbye in a special way. I don't want to say that we are lucky, because that doesn't seem quite right, either."
She even shared a rare upside to those years spent fighting cancer alongside her husband before his passing in December 2018, at just 36 years old. Following the tragic shooting at a Pittsburgh synagogue that killed 11 people, Anne realized her family was given an opportunity that they made sure not to squander.
"We've obviously been very sad since coming home on hospice care, working through a host of emotions," she said. "But when I heard the news stories of those innocent people losing their lives so unexpectedly, I sat here that day feeling even more sad for them. Today, even though we know what is to come, we know what's coming."
She continued: "Scott and I have the opportunity to reminisce, to laugh with each other while watching Alec play, to make sure as many friends and family visit as possible. We have the chance to really say goodbye in a special way. I don't want to say that we are lucky, because that doesn't seem quite right, either. Maybe just that it's not lost on us — the magnitude that there are people who didn't have the same opportunity that we do right now. We owe it to them to make the most of it."