Dad Helps Son With Autism in the Middle of the Night
1 Dad Proved "Being a Little Silly" Goes a Long Way When Your Son Has Autism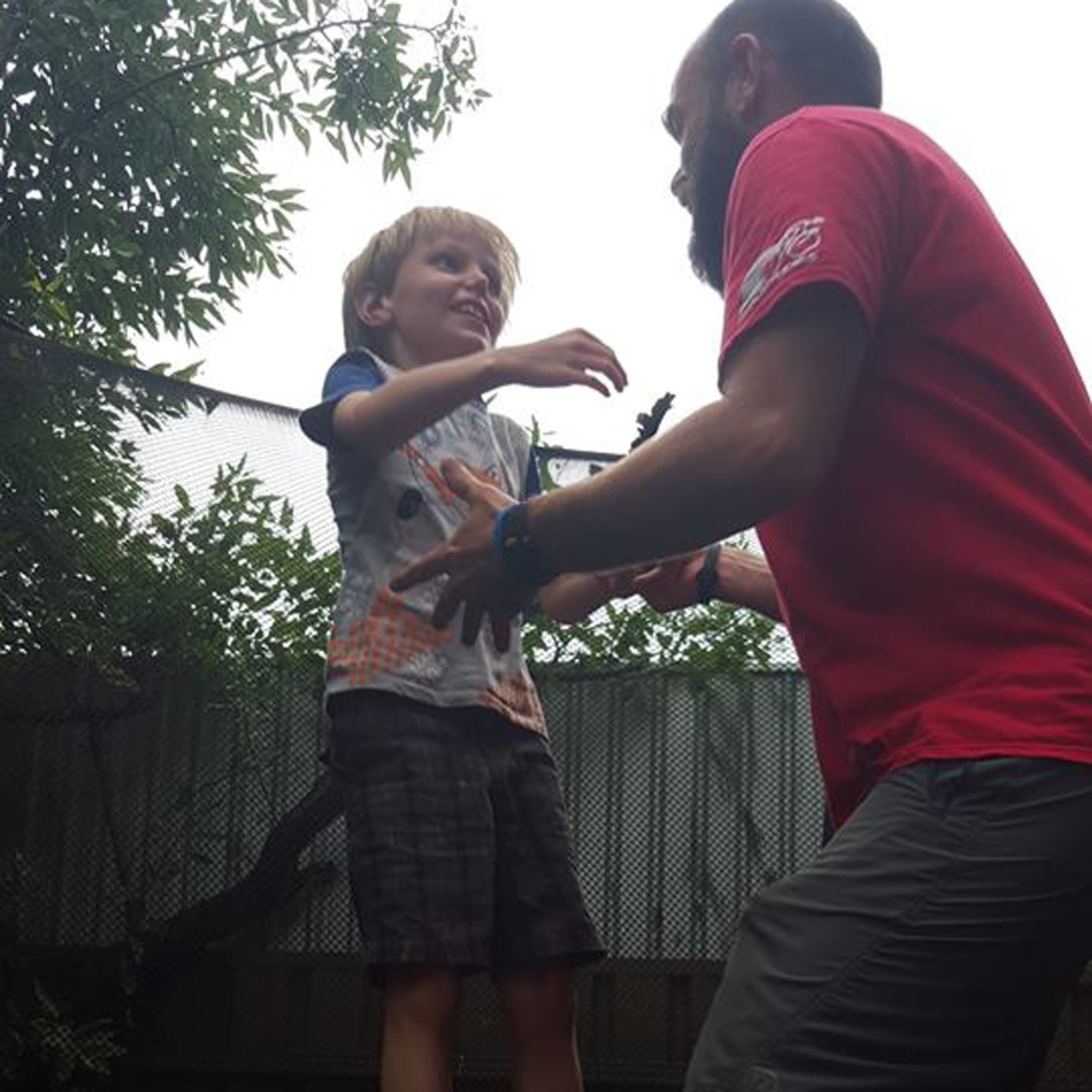 Travis Saunders is no stranger to the obstacles Patch, his son with autism, has to overcome each and every day. But in a recent Facebook post, the Australian father told his followers that being a little bit silly can really go a long way, even if it's in the middle of the night.
Saunders explained that he was having an especially hard time getting Patch to stay in bed one evening. "It was late at night and I was going through the process of getting my son back in bed for the umpteenth time, when out of the blue he started laughing," Saunders said. "So I started acting a little mischievous and silly because I knew it would make him laugh and feel happy, and in turn make me feel really happy."
And despite the late hour, their goofing off led to a milestone. He wrote:
A few minutes later he very clearly spoke to me and made a comment about what we were doing. He simply said "You're funny." Now I can't express how amazing that makes me feel since my son is mainly non-verbal and has never said those words before. He certainly never EVER made a comment about something we were doing together. And let's face it — I'm not funny but I'm a dad and most of them think they're funny, so why can't I?
Though these two words might not seem like a huge deal to some parents, they meant the world to Saunders. "Success comes in many different forms and this may be the greatest example in my life to date," he wrote. Saunders plans to continue to do his part to help his son. In fact, he and his family recently took a three-month cycling trip across the US to increase autism awareness globally, and they are raising money on their Kickstarter page.