Dad Makes Son Carry Sign About Hitting Girls
Did This Dad Take His Punishment Too Far?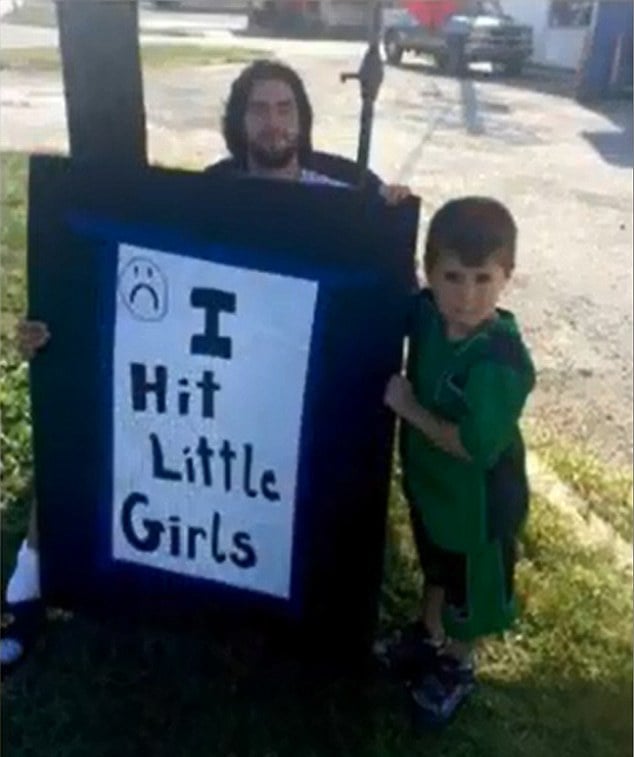 With stories about child and domestic abuse dominating the headlines, parents are making more of an effort to talk to their children about violence. But one's dad lesson may lead to the loss of custody of his child. After learning that his 4-year-old son, Tristan, was hitting his female classmates, Rob Devine tried everything to change his child's behavior, from talking to taking away his toys. When these methods failed to work, the Michigan dad decided to try something different. The two stood along a busy street one afternoon and Tristan held a sign that read, "I Hit Little Girls."
But this punishment did not sit well with Tristan's mom, Brittany Tweed, who says her son was put in a "dangerous and humiliating" situation. Tweed contacted child protective services and may take Devine to court in hopes of gaining full custody. Still, if Devine had to do it all over again, he says he wouldn't change a thing.
"It's trial and error; kids don't come with an instruction manual," he tells ABC News. "I want him to know you can't go out and do these things and expect them to go away unnoticed."
Source: ABC News; Front Page