Dealing With Your Mother-in-Law During the Holidays
3 Times You Will Cry Thanks to Your Mother-in-Law Over the Holidays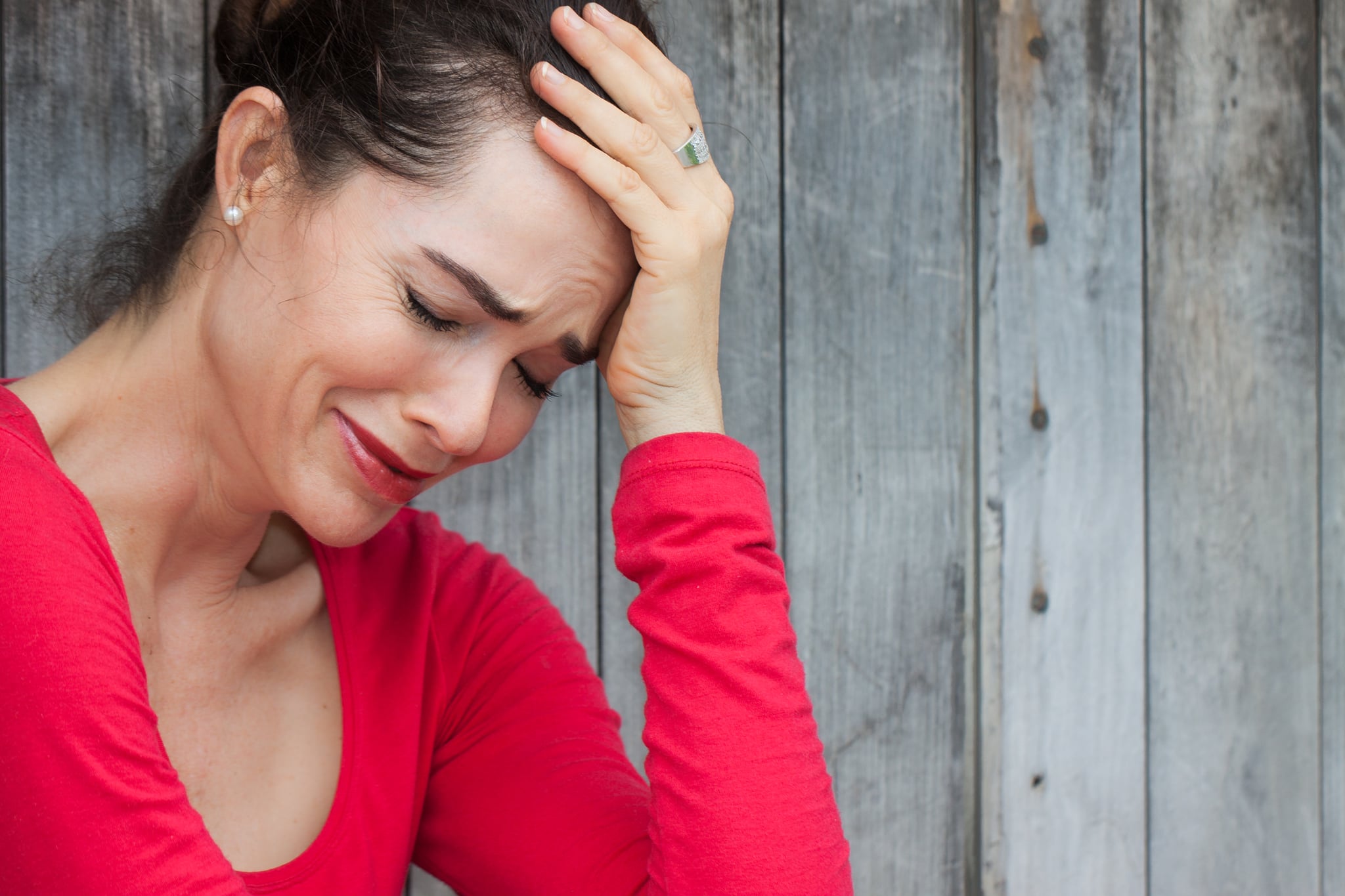 'Tis the season for bright lights, cookies, gift wrapping, and in-laws! Some of you are already drinking simply knowing you'll be spending lots of "quality time" with the in-laws, while others who are blessed can't wait for the chance to hug their in-laws hello. Even the nicest of in-laws, though, especially those mother-in-laws, will bring the calmest and most easygoing mother to tears if you're spending long amounts of time mingling with the in-laws. Here are three times your mother-in-law is bound to make you sob into your eggnog or latkes at the holidays. Grab the tissues and some chocolate. If your MIL is a real "sweet" one, add Xanax to that list.
Your Cooking
Even the best of cooks is not good enough for the MIL's discerning taste! She'll eat your food (if you're lucky — my former MIL wouldn't even pretend my horrible cooking was decent enough to eat and she ate ZILCH), but even if you're a top-notch cook, your MIL will have something to say about the meal. If she's particularly mean, she'll state outright that she could have done it better. If she's a more sophisticated passive-aggressive type, she'll state how your choice of ingredients were "interesting" but that she would have used something else to bring out the dish's flavors. And weren't your baked goods a little too browned or burnt? Hmm. Cue the tears, Momma — just be sure to sob in the bathroom out of sight. Don't give her the satisfaction!
Your Sister-in-Law (X, Y, or Z Family Member) Is Much Better
Don't be surprised when your MIL starts to go on and on . . . and on about her other daughter-in-law or your husband's former girlfriend. They were so wonderful! Beautiful! Amazing! Didn't one of them win a Nobel Peace Prize? (NO!) Your MIL will rant and rave about someone else while sticking her nose in the air about how you keep your home.
She Knows It All
Are you cosleeping? Nursing? Formula feeding? Using technology with your kids? Not using technology with your kids? No matter what you're doing, your MIL knows best and she will let you know this. In her day she did X, Y, or Z and it was the single best way. Ever! She will remind you of how she knows best and how great her kids turned out. Most of this behavior isn't meant to put you down (really truly) but to make her feel good about the choices she made as a parent. Try not to melt down into sniffling, snot-producing tears.
If you're lucky, you and your MIL are BFFs and on "MILFIE" (that's selfie with your MIL) status, but for the rest of the planet, keep your waterproof mascara and tissues at the ready.
Happy holidays!