Disney Imagicademy Apps
Disney Enters the Educational App World With the Imagicademy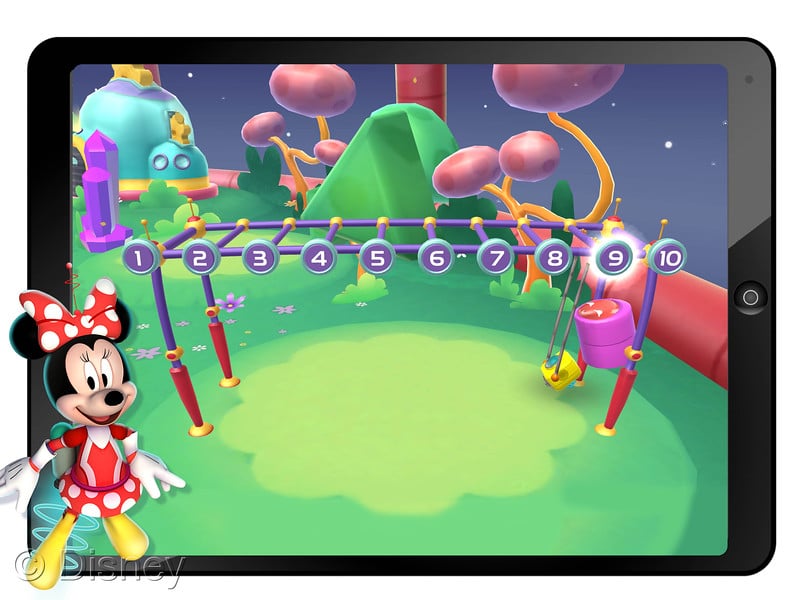 If you've struggled to find educational apps that not only teach your kids something age-appropriate but are visually stimulating as well, you're not alone. The world of educational apps is cluttered with cheap (oftentimes free) imitators that do little more than drain your tablet's battery. Disney intends to change that with the introduction of Disney Imagicademy, its educational digital learning initiative, today. Similar in nature to LeapFrog's learning academy, the Disney initiative kicks off with a series of mobile apps designed for families with children 3 to 8 years old and a companion app that parents can use to follow their children's progress and give virtual high fives along the way. Next year, the program will expand to include books and toys to accompany the lessons.
Imagicademy launches with Mickey's Magical Math World today, a free, iPad-exclusive app that houses five math activities such as "Mickey's Super Rocket Shapes," a rocket-building and shape-recognition lesson; "Donald's Number Launcher," a nod to the Common Core math method of counting using number lines; and "Minnie's Robot Count-Along," a forward and backward counting game. The actual app is free, but each of the five games inside the app is $5, or $20 for the entire suite.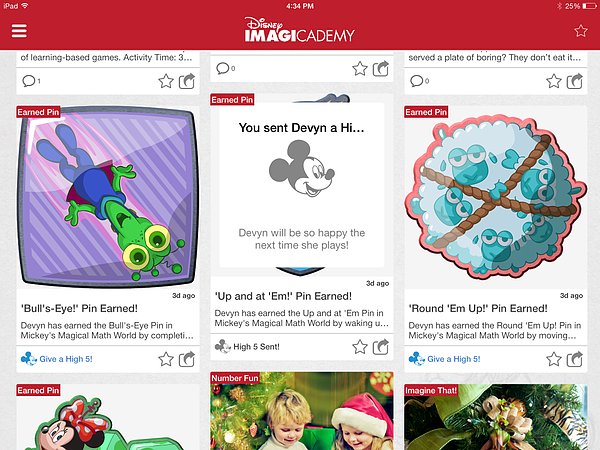 The program will expand to include 30 apps covering key learning concepts in science, language arts, social skills (as Andrew Sugerman, EVP of Disney Publishing Worldwide, said, "Being kind is just as important as being smart"), and creative arts in the coming months, including Mickey's Magical Arts World, which is expected to be available for download in January.
As the world's largest publisher of children's books, it's no surprise that Imagicademy will branch into printed material in the second phase of the program with a series of educational books to accompany the apps just in time for back to school 2015. The second phase will also include the introduction of smart toys — through Disney Consumer Products — like a typical-looking plush Mickey Mouse doll that interacts with the apps and your child to hold conversations about what they are reading and the lessons they are learning.
Lest you wonder if the folks at Disney have the educational expertise to be creating learning apps, the company created an advisory panel of child development specialists and educators such as the executive director of the Marsico Institute of Early Learning and Literacy and the former director of the National Association for the Education of Young Children to develop the lesson continuums and vet the program.
Given Disney's access to such familiar and creative characters — yes, there's a Frozen World of Math in development — kids are sure to gravitate to the content. I watched second and third graders play with Mickey's Magical Math World, and the content was in keeping with their lessons at school. It kept their attention for more than a few minutes and had them clicking to continue the learning. If all of the apps are this strong, it looks like Disney may have another winning business on its hands.
Take a peek at Mickey's Magical Math World here: