Does Kate Middleton Want to Put Her Children in Scouts?
Kate Middleton May Enroll Her Kids in This Extracurricular Activity For 1 Very Sweet Reason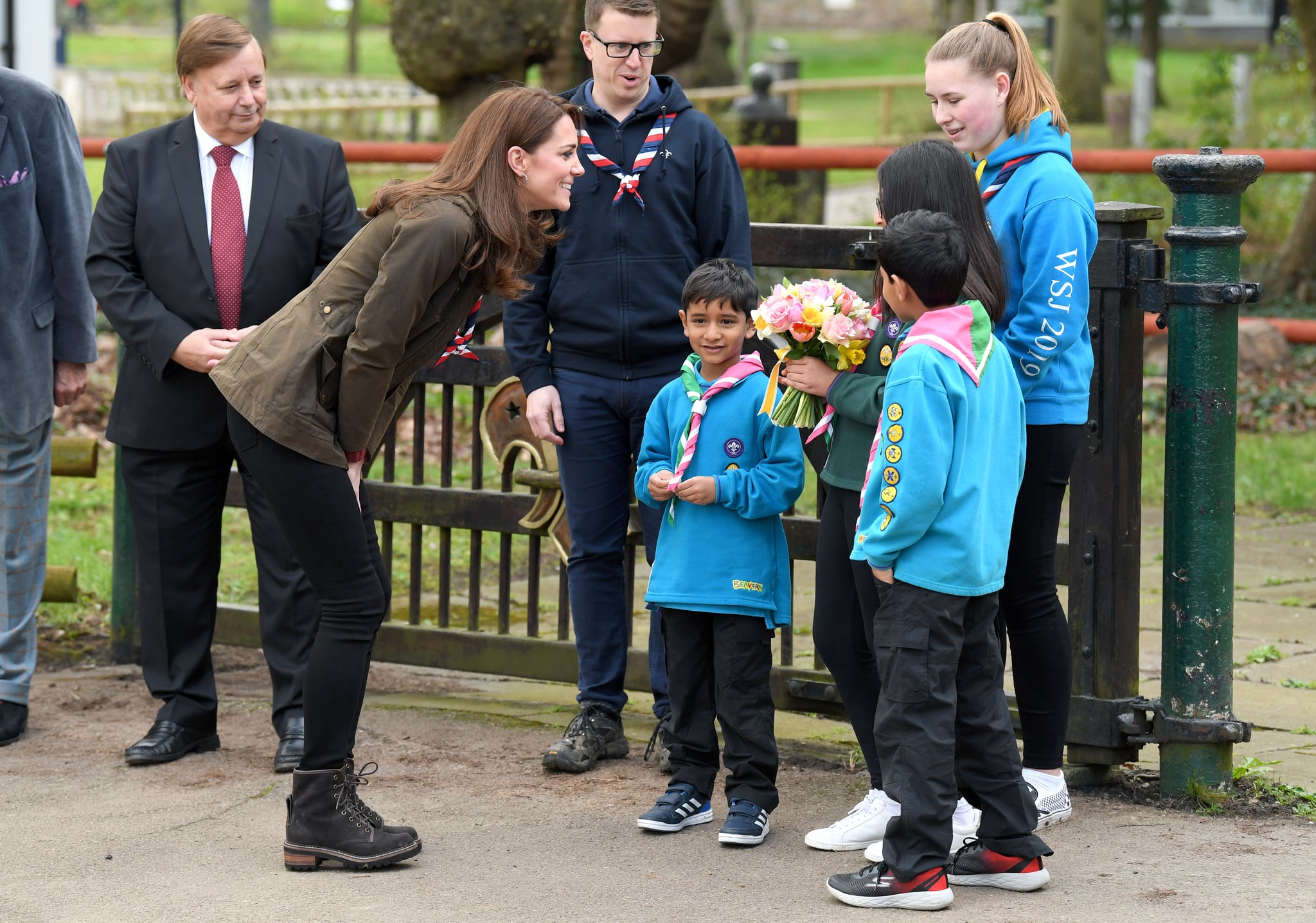 After visiting the Scout Association's headquarters in London on March 28, Kate Middleton may be enrolling two little adventurers of her own! According to a source, the 37-year-mom — who was a Brownie as a young girl herself — is interested in enrolling 5-year-old George and 3-year-old Charlotte down the road.
"She said she would like them to go into the scouting community because she loves what it stands for — that it's a very open and inclusive way into life," said Lauren Noble, a 14-year-old who showed Kate around. "She said it would be a great thing for them to get involved in."
Tahseen Patel, a 17-year-old scout who spoke with the Duchess of Cambridge about different cultures, explained that Kate thinks very highly of the organization.
"She said she'd like to get her children involved and how you learn so many skills for life in the scouts," Tahseen said. "I talked to her about the mosque and how important it is for religion and scouting to blend together and how we have to learn about each other's religions and be united with each other. She emphasized how important it is to understand each other and learn about each other's religion and cultures."
Image Source: Getty / Karwai Tang