Family Honors Daughter With $100,000 Donations
Parents Give Girl $100,000 to Honor Their Deceased Daughter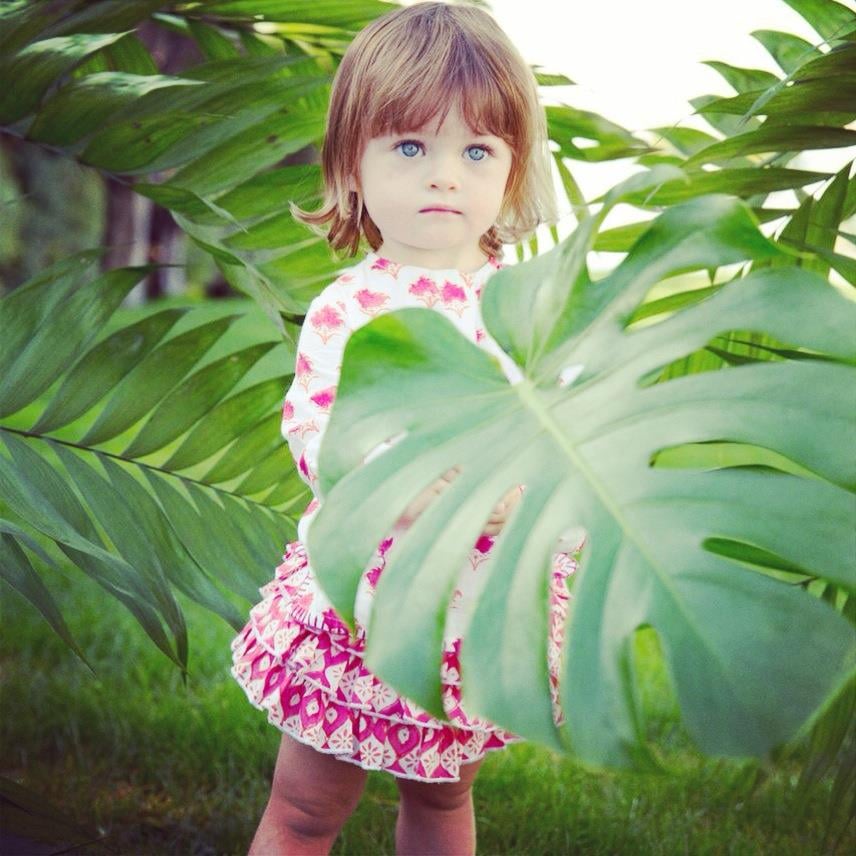 While some may memorialize a loved one by planting a tree or building a park bench, a California couple has found a more benevolent way to remember their little girl. In April, Larry and Carrie Carroll awoke to discover that their daughter, Savannah, had passed away in the night from Sudden Unexplained Death in Children. Distraught by their loss, the couple racked their brains for a different way to keep the 2-year-old's spirit alive. That's when they created Savannah's Stolen Moment Campaign, a fundraiser designed to give families a unique memory.
"When 'Savvy' was with us, we shared lots of unplanned memories with her," Larry wrote on the fundraiser page. "A surprise trip to an indoor playground, an unexpected cookie at Starbucks, a walk along the beach on a random Tuesday afternoon — and I came to refer to these as 'Stolen Moments.'" Larry explained that he and his wife would raise $100,000, seek out a girl somewhere in the world, and give her the money so she and her family can enjoy "the 'stolen moment' that we'll never be able to make with our baby Savannah."
In order for parents to receive the money, they must meet three requirements: have a little girl, lack the financial means to do extravagant things, and, above all, clearly love their daughter. The family must also agree to meet with the Carrolls after their stolen moment and "share every awesome detail." Larry noted that this would not only honor Savannah, but help him and his wife "handle this powerlessness" they felt after losing their child. Seven months later, on Thanksgiving weekend, the couple and their sons, Jack and Dash, boarded a plane to Savannah, GA — the perfect place to find their honoree.
"Along the way, we kept seeing signs that said, 'I Love Savannah,' and it felt like Savvy was with us," Larry told Yahoo Parenting.
They ventured to coffee shops, parks, and playgrounds but couldn't find the perfect family. Then a rainstorm sent the Carrolls to an indoor recreation center. Shortly after stepping inside, they were greeted by 4-year-old Isabella, who asked, or rather told, Jack to play with her. A few hours later, Larry and Carrie knew they'd found their girl. When they approached the girl's mother with their offer, she was in complete shock.
"I didn't believe it," Sarah Williams, a single mother of five says. "They told me about their daughter and how much Isabella resembled her, and we all started crying." The Williams and Carroll families celebrated the moment with dinner, where they discussed how Isabella will use the money.
"Whenever we ask Isabella what she wants to be when she grows up, she says, 'I want to go to college — twice,'" Williams says. "This money will help her achieve her goals." But it won't be all work. Williams hopes to use some of the money to take a tropical vacation. As for the Carrolls, they plan to continue their philanthropic tradition for as long as they can. What better way to honor a loving little girl?