Source: POPSUGAR Photography / Sarah Lipoff
Kids love using their imagination and getting creative. That's why we partnered with OxiClean™ for this post.
Your child doesn't always need to reach for a paintbrush when getting creative. Mix things up and offer your artist a feather to use for sweeping through paint. Younger kids can simply flutter in colors, while older ones can turn the feather around, using the pointed end to draw lines in the artwork.
What You'll Need:
Canvas
Scrap paper
Craft feathers
Acrylic paint
Directions:
Cover your space with scrap paper to protect it.
Place several drops of acrylic paint around the canvas, then encourage your child to sweep the feather through, making big movements with her arm, just like a bird would but along the canvas.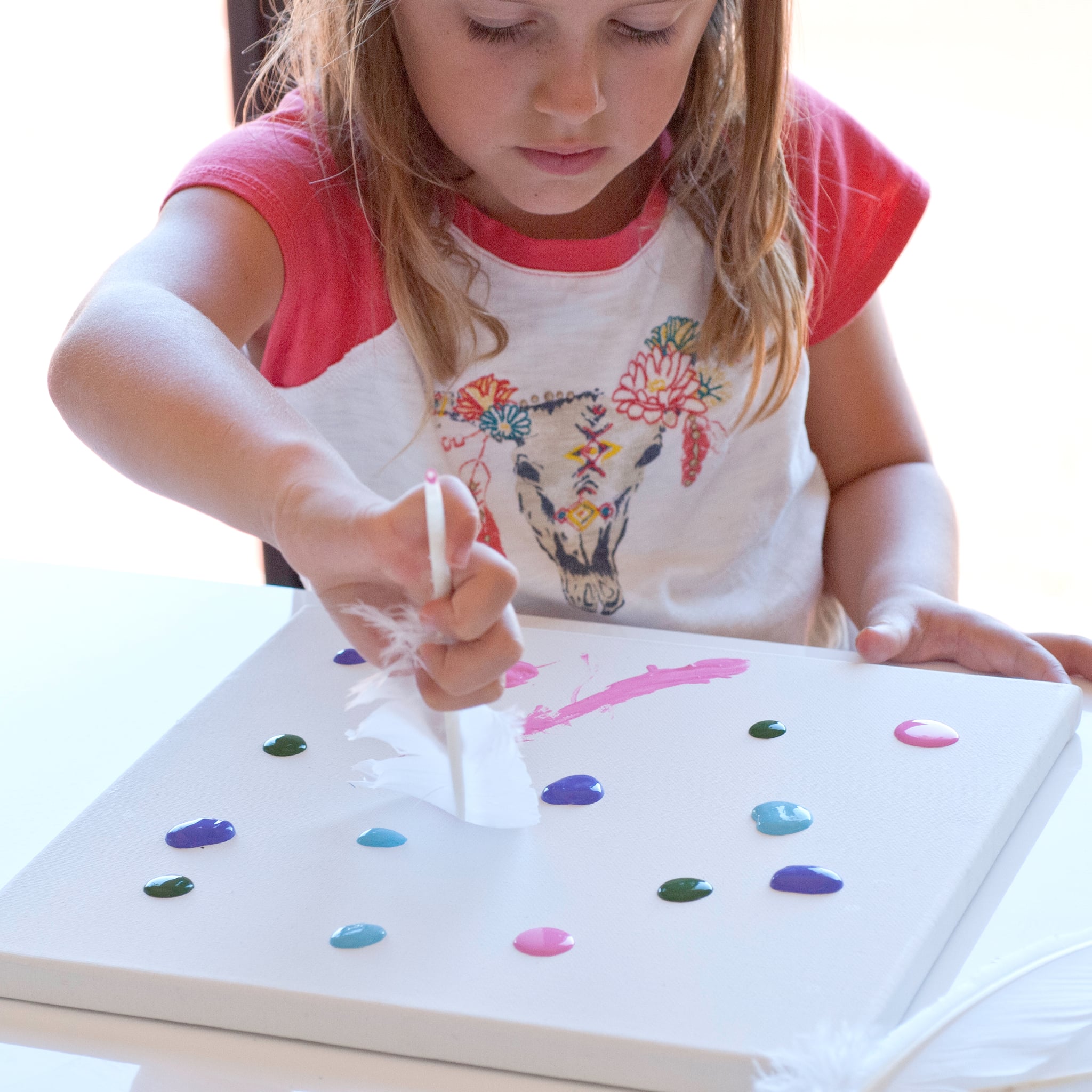 Continue swooping around the paint, then encourage your child to flip the feather around and see what it looks like using the pointed end.
Once finished, hang the artwork in a spot where everyone can see.
Want more painting ideas? Check out this post filled with canvas creations.
Image Source: POPSUGAR Photography / Sarah Lipoff