Gavin Newsom Maternity Leave
California's Governor Just Proposed Something HUGE: The US's Longest Paid Parental Leave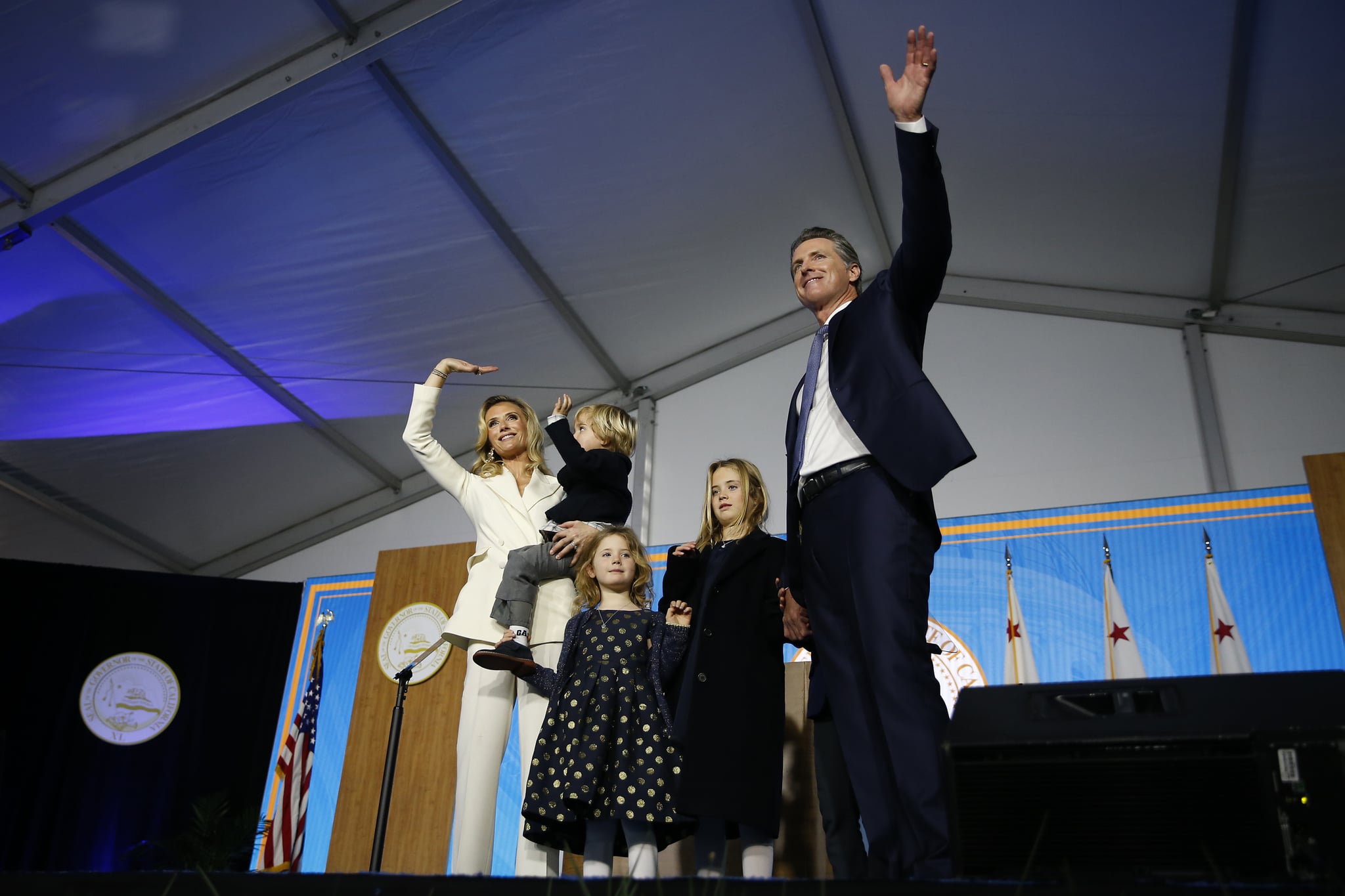 California Governor Gavin Newsom's energetic 2-year-old son might be the first thing that steered your attention toward the political landscape this week, but the recent elect's latest budget proposal is sure to keep your eyes locked. While the US's paid parental leave policies pale in comparison to other countries, Newsom suggested something groundbreaking today.
According to HuffPost, he is suggesting six months of partially paid leave — for both parents! — as part of this 2019 budget. Currently, only some of California parents have access to full benefits, which, when combined, can add up to four months of leave at partial pay. However, many state residents get far less than that, especially if they're same-sex couples or adoptive parents.
This new shift enables caretakers to split up the six months as they choose (so one can stay home for three months while the other returns to work, and then they can switch). Funding for this would come from existing budgets. It's innovative, necessary, and a big move for the state.